Rocky Ford's Watermelon Day: Embracing Tradition and Charm
August 8, 2023
Back to blog feed
Rocky Ford exudes the charm of a small town that holds its traditions dear. In an era of rapid change, places like Rocky Ford remind us of the importance of preserving communities deeply connected to the landscape. The town's closely-knit community embraces its identity with pride, and events like Watermelon Day play a pivotal role in strengthening that identity. From parades to local fairs, these celebrations serve as reminders of strong community ties and a deep reliance on the land.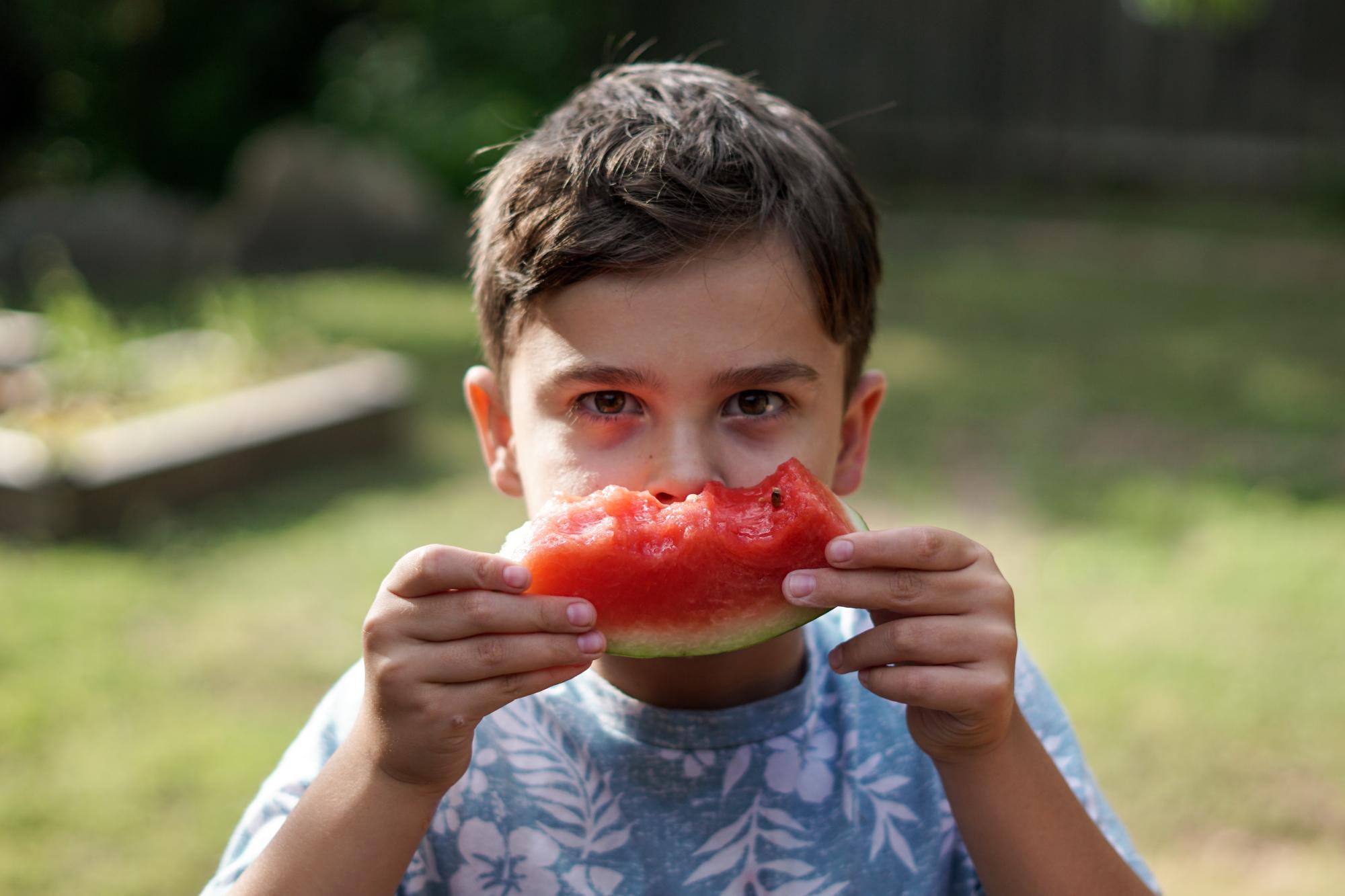 Watermelon Day: A Juicy Celebration
Each summer, Watermelon Day approaches as the air in Rocky Ford becomes sweet with ripe melons. Nearly as old as the Centennial State itself, this annual event takes place in mid-August each year in conjunction with the Arkansas Valley Fair, and it's a testament to the region's agricultural heritage and the joys of the season. From watermelon-eating contests that showcase skill and enthusiasm to live music that fills the air with melodies, Watermelon Day offers celebratory activities for all ages. Of course, at the heart of the event, the sweet, juicy watermelons continue to bring smiles to everyone's faces.
A Spark of Generosity
During the harvest of 1878, a Rocky Ford farmer (who would later become the first mayor of the town) shared his crop with a train passing through—establishing the tradition of Watermelon Day. What began as a simple act of generosity grew into a community event celebrated by more than 10,000 people each year.
Community Bonding and Togetherness
Like many harvest celebrations from time immemorial, Watermelon Day is a catalyst for community connection. People from across the Lower Arkansas Valley and beyond gather to celebrate, sharing laughter, stories, and a mutual appreciation for the Rocky Ford way of life. The event fosters connections between generations, creating memories attendees will cherish for years.
Promoting Local Economy and Sustainability
Watermelon Day provides more than a good time; it also plays a role in promoting the local economy and sustainability. By showcasing local businesses, artisans, and family food producers, the event provides a platform for them to thrive. Additionally, it highlights the importance of supporting local agriculture, which contributes to a more sustainable and resilient community. Download Palmer's Southern Colorado Local Food Guide for a list of family farms and stands in Rocky Ford.
The annual Watermelon Day in Rocky Ford highlights the importance of community, tradition, and celebration. Events like Watermelon Day paint a vibrant picture of the Rocky Ford community's spirit, and they encourage each of us to seek out and appreciate similar celebrations across southern Colorado. In a world that often moves too fast, such traditions serve as anchors that ground us and remind us of the simple yet profound joys of life.
southern colorado's FIRST local food guide
Download Palmer's user-friendly, comprehensive guide to local producers throughout southern Colorado. From Salida to Rocky Ford, this guide is your one-stop shop to discover farmers, ranchers, and markets where you can shop directly for your favorite in-season produce and products. This unique guide is chock full of content, including maps, history, producer features, recipe spotlights, fun facts, and more. Download a copy here, or find out where you can pick up a printed copy here.