Board of Trustees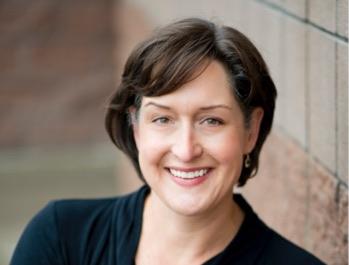 Nissa Steinhour
El Paso County | Chairman
Bringing over a decade of non-profit and land conservation experience with her to Palmer, Nissa worked for the Trust for Public Land for 7 years helping with conservation transactions, landscape planning efforts, and serving as the Southwest Conservation Finance Director. During her time with TPL, Nissa worked across the inter-mountain West to help communities raise dedicated funds for park, trail, and land conservation priorities. Most recently she worked for the Western Conservation Foundation on a project with The Nature Conservancy to encourage state investment for wildlife habitat conservation. With Colorado roots that go back five generations into Elbert County, Nissa has always felt a strong connection to the land. She currently lives in Colorado Springs and spends most of her time raising her three children.
Read Bio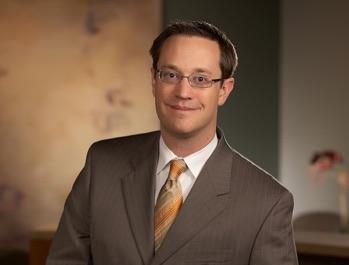 Matthew Niznik
El Paso County | Vice Chairman
A Colorado Springs native, Matt is an attorney with Sparks Willson Borges Brandt & Johnson. He received his undergraduate degrees and a law degree from the University of Colorado Boulder. Growing up in Colorado, Matt gained a true appreciation for and a desire to protect Colorado's open spaces and biological diversity. He and his family enjoy hiking, backpacking and cycling throughout Colorado.
Read Bio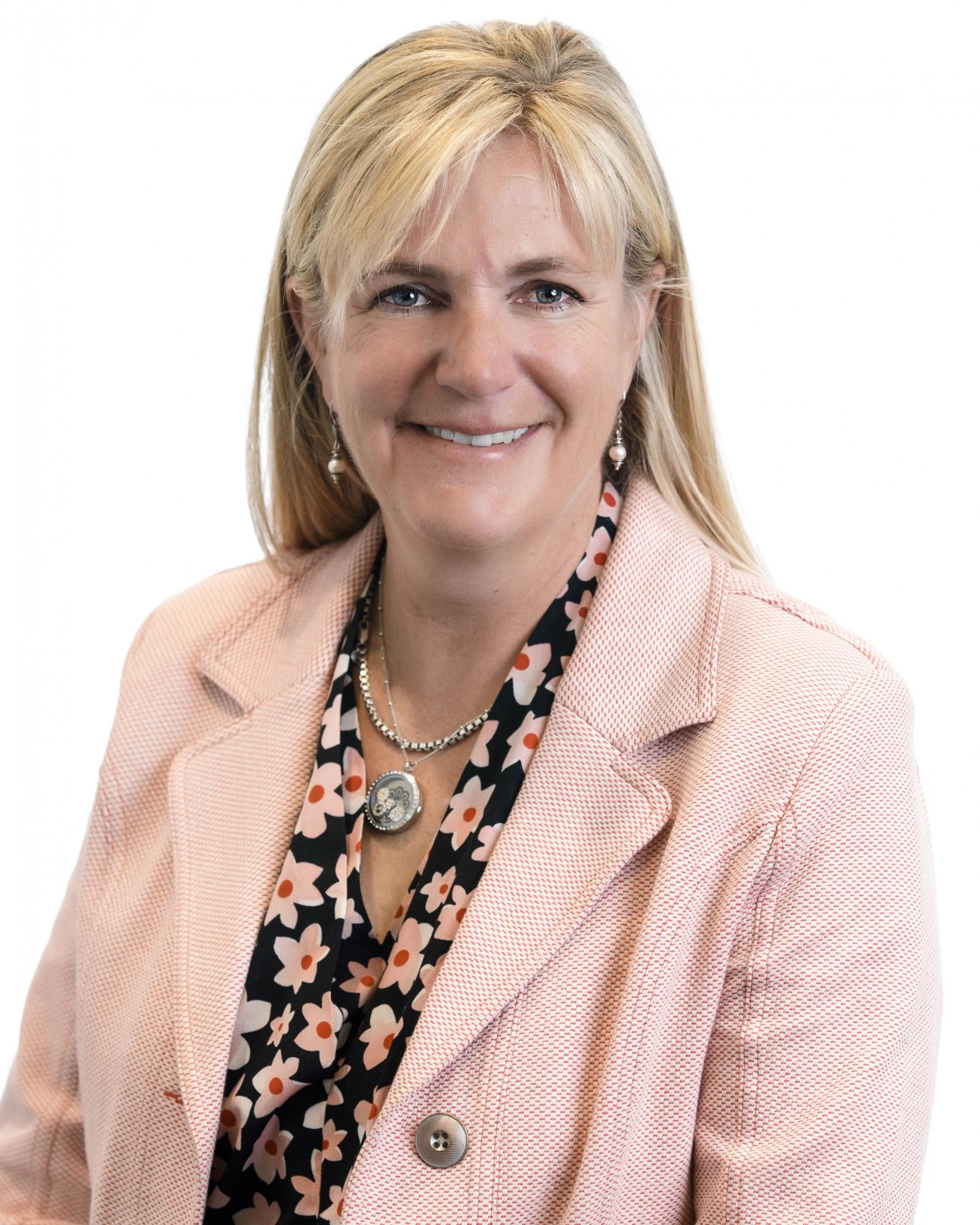 Vanda Dyson
Jefferson County | Treasurer
Vanda is a Business Strategy & Transitions Consultant for Eide Bailly LLP. She is a CPA and works with companies and nonprofit organizations as a CFO-for-hire and a financial consultant. Vanda is passionate about Colorado land conservation and is the treasurer for Keep it Colorado, the statewide coalition of land trusts. She is a native Coloradan with deep roots in both the skiing and ranching communities. Vanda lives in Golden with her husband and enjoys spending time hiking, biking, and skiing with her two active Labradors.
Read Bio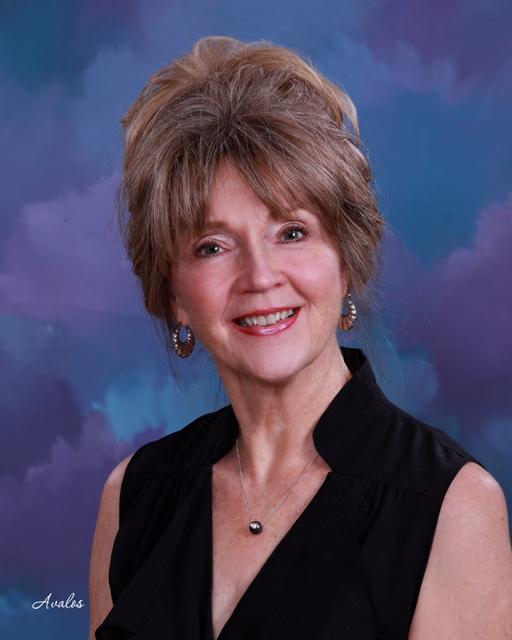 Paula Chostner 
Pueblo County | Secretary
Paula Chostner is a rural Nebraska native who still jointly owns her grandfather's farm with her husband Jeff. She attended the University of Nebraska-Lincoln, earning bachelor's and master's degrees in French along with teaching credentials. She and Jeff met while both were attending law school at the University of Mississippi, and after their marriage, she accompanied him throughout his Air Force assignments around the United States and a 5-year stay in England. She earned teaching credentials in the states of Nebraska, Mississippi, New Mexico, Florida, Virginia, and Colorado and taught a variety of curricula from kindergarten through 12th grade in both public and private schools. Throughout her career she has also maintained involvement in the nonprofit sector, heading Officers' Wives' Clubs in Loring AFB Maine, Cannon AFB New Mexico, and Lakenheath AFB in England; a 2-county Court Appointed Special Advocate (CASA) program in New Mexico; Pueblo Symphony president; and a member of Parkview Medical Center Foundation, United Way, NeighborWorks of Pueblo, and the Pueblo Latino Chamber of Commerce boards, among others. She served as a teacher, assistant principal, principal, and executive director for human resources in Pueblo City Schools/D60 for 15 years, retiring from the district in May of 2017. In June of that year, she was named the Director of Fund Development & Campaign for Pueblo County United Way. She and Jeff have 2 children, Kirsten and Michelle, and 6 grandchildren.
Read Bio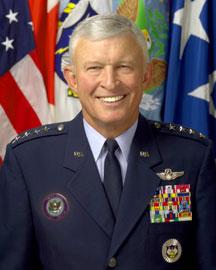 General Ed Eberhart
El Paso County
General Ralph E. "Ed" Eberhart, USAF (Ret.) currently serves as the Chair of The Armed Forces Benefit Association (AFBA) and its related enterprise, 5Star Life Insurance Company. A graduate of the U.S. Air Force Academy, Colorado Springs, CO, Ed Eberhart's active duty military career spanned 36 years with his last assignment as Commander, U.S. Northern Command, and Commander, North American Aerospace Defense Command, Peterson Air Force Base, Colorado. He is also a command pilot with more than 5,000 flight hours.
Ed Eberhart has been praised for bringing together the five military branches of service, including the National Guard and Reserve forces, to ensure the security of our nation in the aftermath of the tragic September 11, 2001 attacks.
Ed Eberhart serves on the boards of several privately and publicly held companies, including TERMA, Jacobs, Triumph Group, and VSE, and non-profit organizations such as Segs4Vets and the American Air Museum in Britain (AAMB). Additionally, he serves as the Chair of AAMB, VSE, and Triumph Group.
Ed Eberhart is the recipient of the Pacific Air Forces Able Aeronaut Award (1971); the Air Force Association General Jimmy Doolittle Award (1997); the National Football Foundation's Tom Lombardo Leadership Award (2001); the General Thomas D. White United States Air Force Space Trophy (2001); the General James V. Hartinger Award (2002); the El Pomar Foundation Award for Excellence (2004); the General Bernard A. Schriever Award (2007); the Jim Otis "Hustle" Award (2008), the Kent Leadership Award (2008); the Air Force Order of the Sword, Air Force Space Command (2008); the United States Air Force Academy Distinguished Graduate Award (2011); the American College Soldier-Citizen Award (2015); and, the Segs4Vets Battle Flag Award (2018). He is also a member of the Council on Foreign Relations.
Ed Eberhart and his wife Karen, reside in Colorado Springs, Colorado.
Read Bio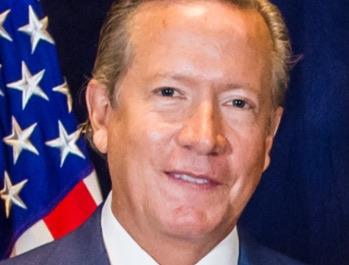 John Geary
El Paso County
John is a native of Colorado Springs, a graduate of the University of Alabama, and the owner and president of GLM Development Co., a land and timber business dedicated to environmentally sound management of natural resources. He is also the nephew of Stuart Dodge, one of the original founders of Palmer Land Conservancy. He divides his time between Colorado Springs and Athens, Ga., and he continues the family tradition of actively participating in land conservation in both locales. The state of Georgia recently honored John with the prestigious Georgia Tree Farmer of the Year award for his conservation of 4,000 acres of timberland.
Read Bio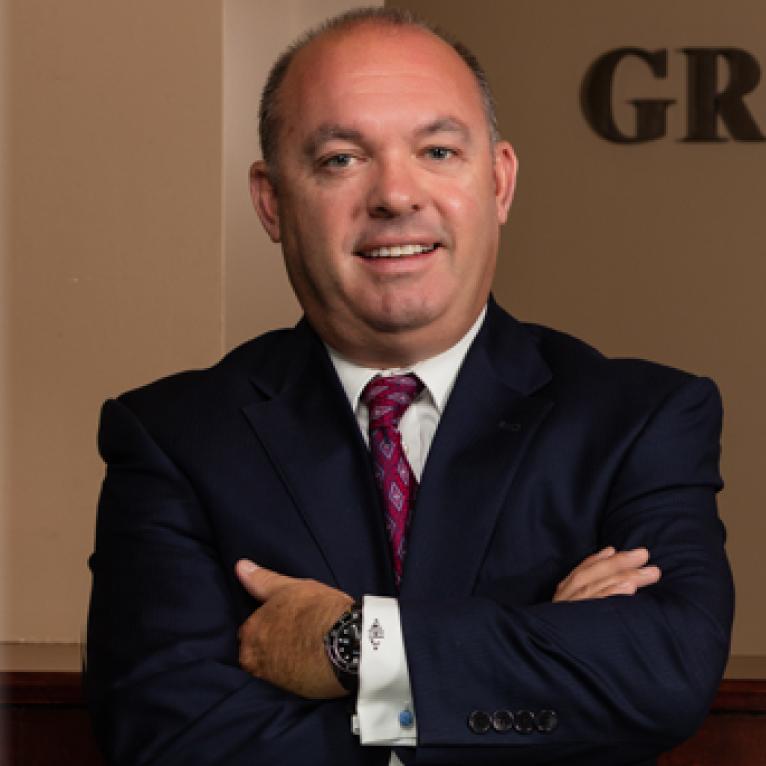 BJ Hybl
El Paso County
William "BJ" Hybl, Jr. brings a wealth of experience to the Palmer Land Conservancy board. A graduate of Colorado College and Vandenberg Air Force Base's Undergraduate Space / Missile Training program, Mr. Hybl also received his Master of Business Administration from Regis University in Denver in International Business. He served in the United States Air Force from 1993-1997 and was an integral part of the United States Air Force Reserve, serving as their Space Operations Captain for nine years. Since his time in the Air Force, Mr. Hybl worked with The Garden City Company in Kansas, where he was involved in strategic planning for over 28,000 acres of agricultural land. Mr. Hybl is currently the President and COO of Griffis/Blessing, Inc. in Colorado Springs.
In the past 20 years, Mr. Hybl has served on numerous boards throughout the area, including the United States Olympic Museum board, the Vail Valley Foundation, Pikes Peak Hospice Board of Trustees, and the Air Force Academy Foundation. He and his wife, Kristel, have two children and live in Colorado Springs.
Read Bio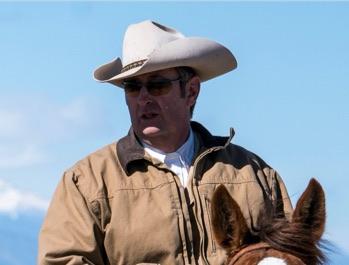 Alex Lasater 
Elbert County
Upon graduation from Trinity University in San Antonio Texas, Alex co-founded a wholesale distribution company in Monterrey, Mexico. The company was sold in 2002, and Alex shifted to the oil and gas sector in Mexico, working for various operators and service companies. In 2011, Alex returned to manage the family ranch in Matheson, Colorado, home of the Foundation herd of the Beefmaster Breed. In 2015, Alex took control of all ranch and land operations, as well as becoming the sole proprietor of the Foundation herd, which is the oldest closed herd of cattle in existence. He continues to ranch in Matheson, Colorado, and in northern New Mexico. Alex continues his family's legacy of excellence in breeding genetics and meeting the needs of the commercial cattleman. Alex is a member of the Pikes Peak Cattleman's Association, the Colorado Cattlemen's Association, the Texas and Southwestern Cattle Raisers Association. He also serves as a member of the board of the Beefmaster Education Endowment Foundation.
Read Bio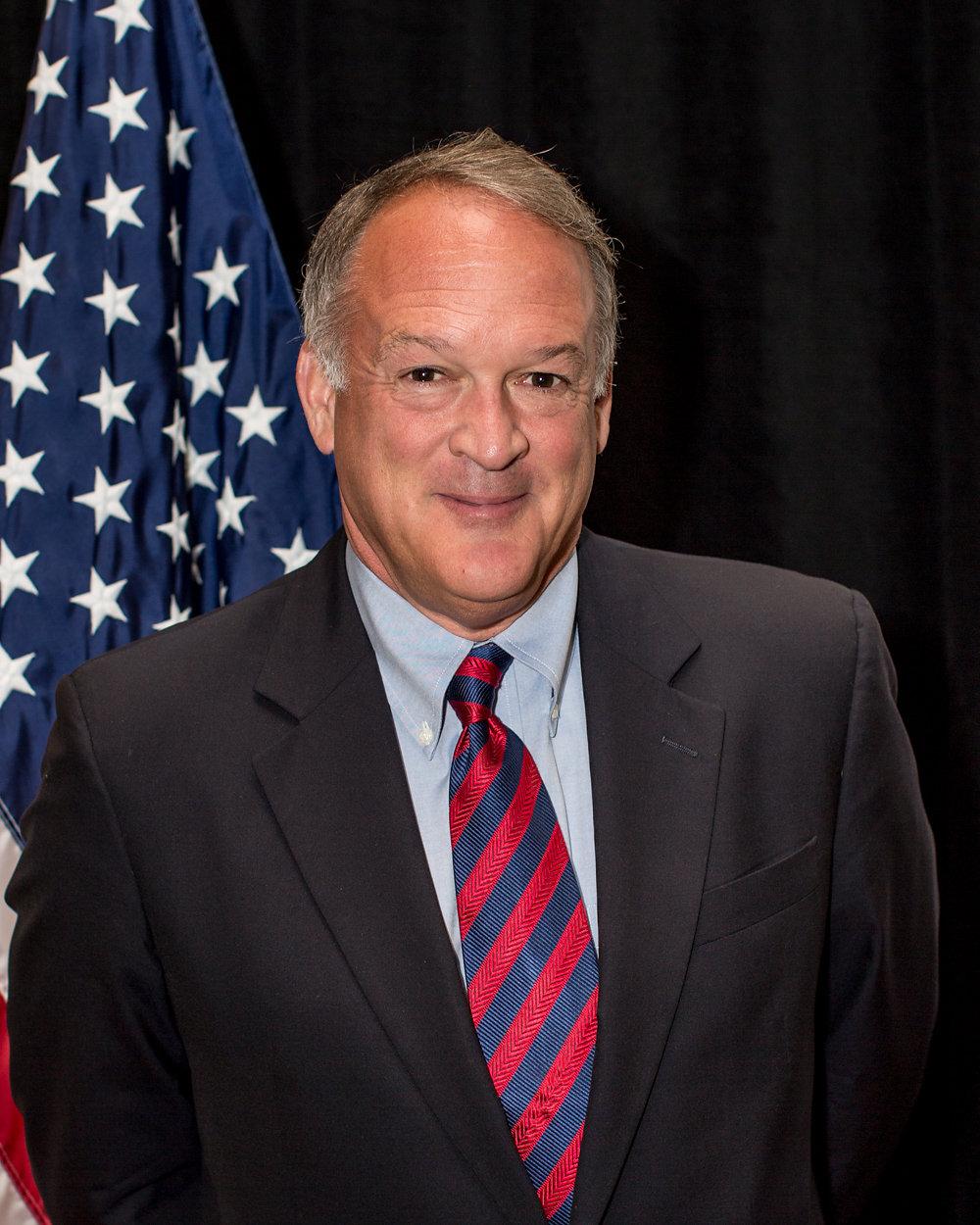 Michael League
El Paso County
Michael League is Chairman, Chief Executive Officer and President of 5Star Bank with three locations in Colorado Springs and one in Greenwood Village. The Bank has future plans to serve Pueblo and Trinidad. 5Star is focused on serving the needs of the communities it reaches. Mr. League received his Bachelor of Arts degree in Economics from the University of Kansas and a Master of Business Administration from the College of William and Mary. He is Vice-Chairman of the Association of Military Banks of America and a board member of the Mt. Carmel Veterans Service Center.
Read Bio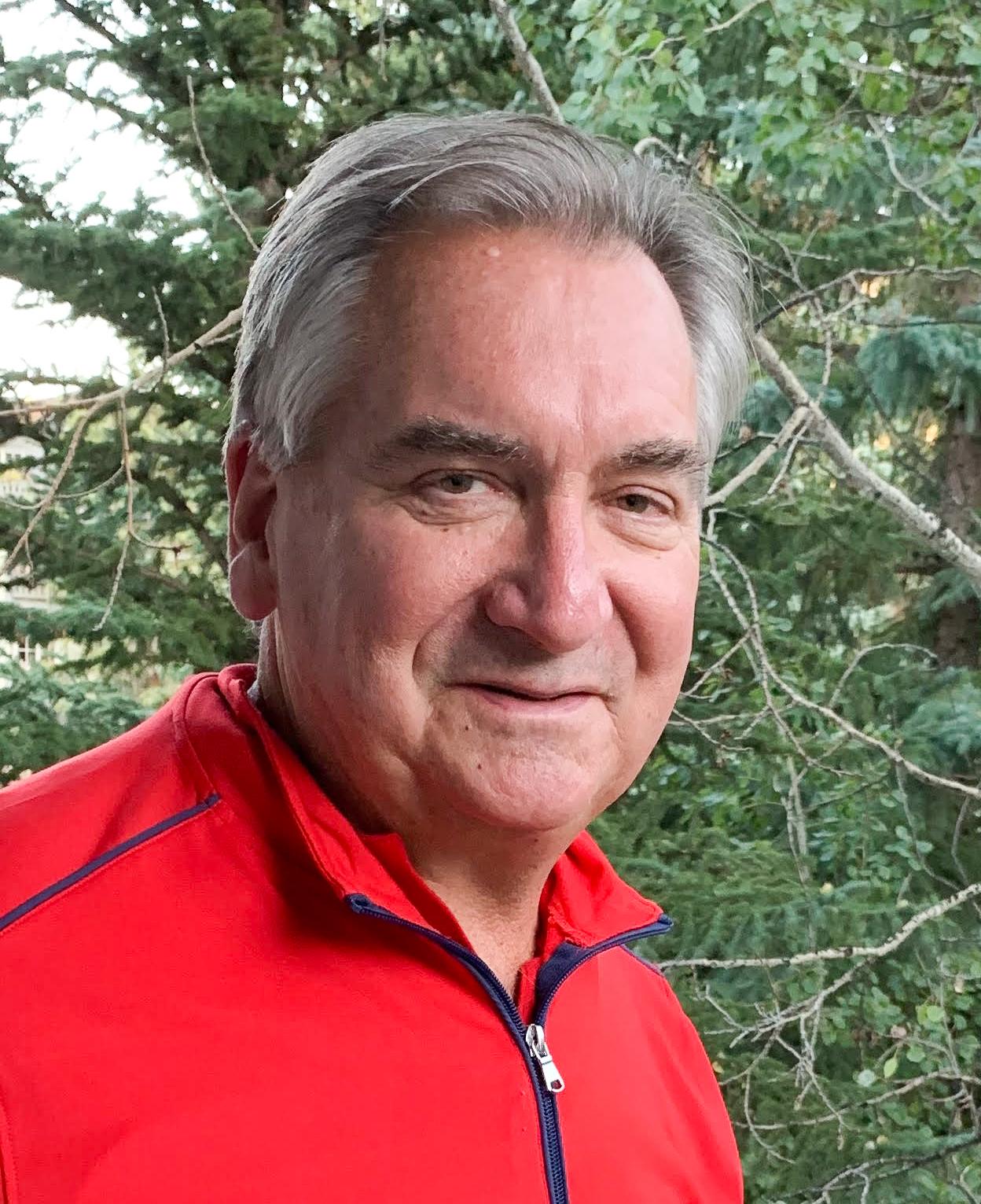 Jody McCoy
El Paso County
Jody McCoy grew up in Charlotte, North Carolina, backpacking and camping in the Great Smoky Mountains, and was instilled with a love of the land from an early age. He earned his M.A. in communications management from the University of North Carolina at Chapel Hill, and has spent his professional career in broadcasting. He is a past president of the National Association of Media Brokers, and is currently the president of the board of KCME 88.7 FM, the Pikes Peak regional classical music station. His association with the late Stu Dodge led to an interest in the work of Palmer Land Conservancy, and in the conservation easement that was ultimately placed on the Bear Creek Regional Park of which he helped to raise funds as part of that easement process. Jody thoroughly enjoys hiking, bird hunting, and motorcycling in rural Colorado.
Read Bio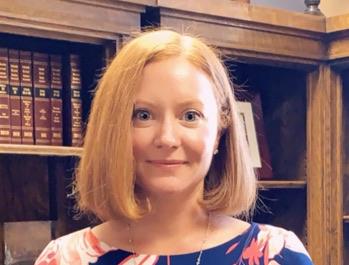 Emily Vandenberg
Pueblo County
As an Air Force child, Emily grew up all over the country and in 1994 her family settled in Monument, Colorado. Today, she works as a deputy district attorney for the Tenth Judicial District Attorney's Office in Pueblo. Emily graduated from Lewis-Palmer High School in 1999 and earned her bachelor's degree in biological sciences from Northwestern University in 2003. She graduated from the University of Colorado School of Law in 2007 and has been a prosecutor in multiple Colorado jurisdictions.
Read Bio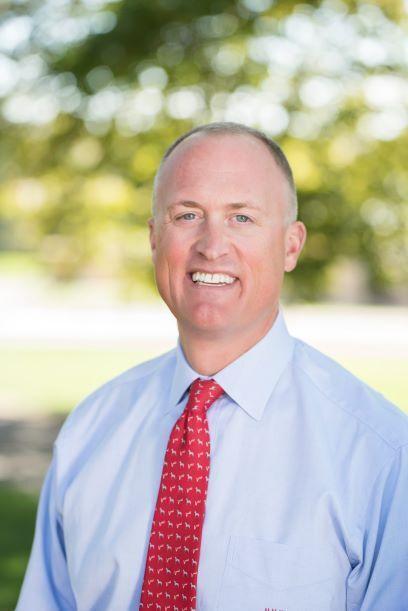 Will Webb
El Paso County
Will Webb has extensive experience as a boarding and day school leader. He was a student at Groton School in Massachusetts and next earned his B.A. in English from the University of Vermont. He began his boarding school career at The Gunnery in Connecticut as a teacher and assistant dean of students. Will returned to the University of Vermont as a development officer and next earned his M.A. in independent school organization and leadership at the Klingenstein Center, Teacher's College, Columbia University. From there, he went to Athens Academy, PK-12 independent day school in Athens, Ga., as assistant dean of students and English teacher. In 2004, he returned to Groton School as the associate director of development and director of alumni affairs, and later as associate director of admission and assistant varsity lacrosse coach. In 2011, Will and his wife, Sarah, moved to Heritage Hall School, a PK-12 independent day school in Oklahoma City, to become assistant head of school for external affairs. In July of 2013 Will joined Fountain Valley School, a 9-12 boarding and day school in Colorado Springs, CO as the eighth Head of School.
Read Bio