Staff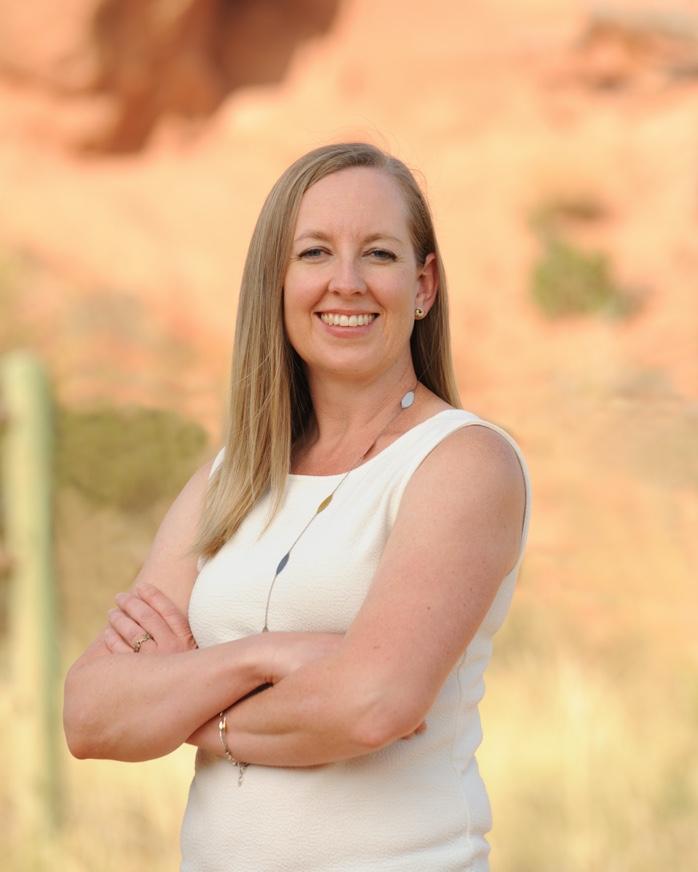 Rebecca Jewett
PRESIDENT & CHIEF EXECUTIVE OFFICER
Since 2014, Rebecca Jewett has been the President and Chief Executive Officer of Palmer Land Conservancy. She leads a dedicated and passionate staff in the conservation of southern Colorado's working farms and ranches, waterways, outdoor recreation spaces, and iconic scenic landscapes. With over a decade of experience in the outdoor and conservation fields, she has overseen the planning, management, and implementation of countless environmental restoration, stewardship, and conservation projects. She has worked extensively with government agencies, stakeholders, and the public.
Rebecca's experience ranges from permanent and large-scale land conservation, recreation management, post-fire burn restoration, and watershed health, to habitat recovery, environmental education, and public engagement. Prior to joining Palmer Land Conservancy, Rebecca served as the Executive Director of the Rocky Mountain Field Institute, a land stewardship organization based in Colorado Springs. She received her Master of Environmental and Natural Resources Law & Policy (MRLS) from the University of Denver and a BA in Political Science from Colorado College.
Rebecca serves on the boards of the Keep it Colorado (Chairman) and Colorado Fourteeners Initiative, as well as the Land Trust Alliance's National Land Trust Leadership Council. She was recognized by the Colorado Springs Business Journal as a Woman of Influence in 2016 and a Girl Scouts of Colorado Woman of Distinction in 2017. As a 5th generation Coloradan, Rebecca is deeply passionate about protecting Colorado's magnificent landscape and natural heritage. Her soul lives in the alpine and she is working toward summiting Colorado's 100 highest summits.
Read Bio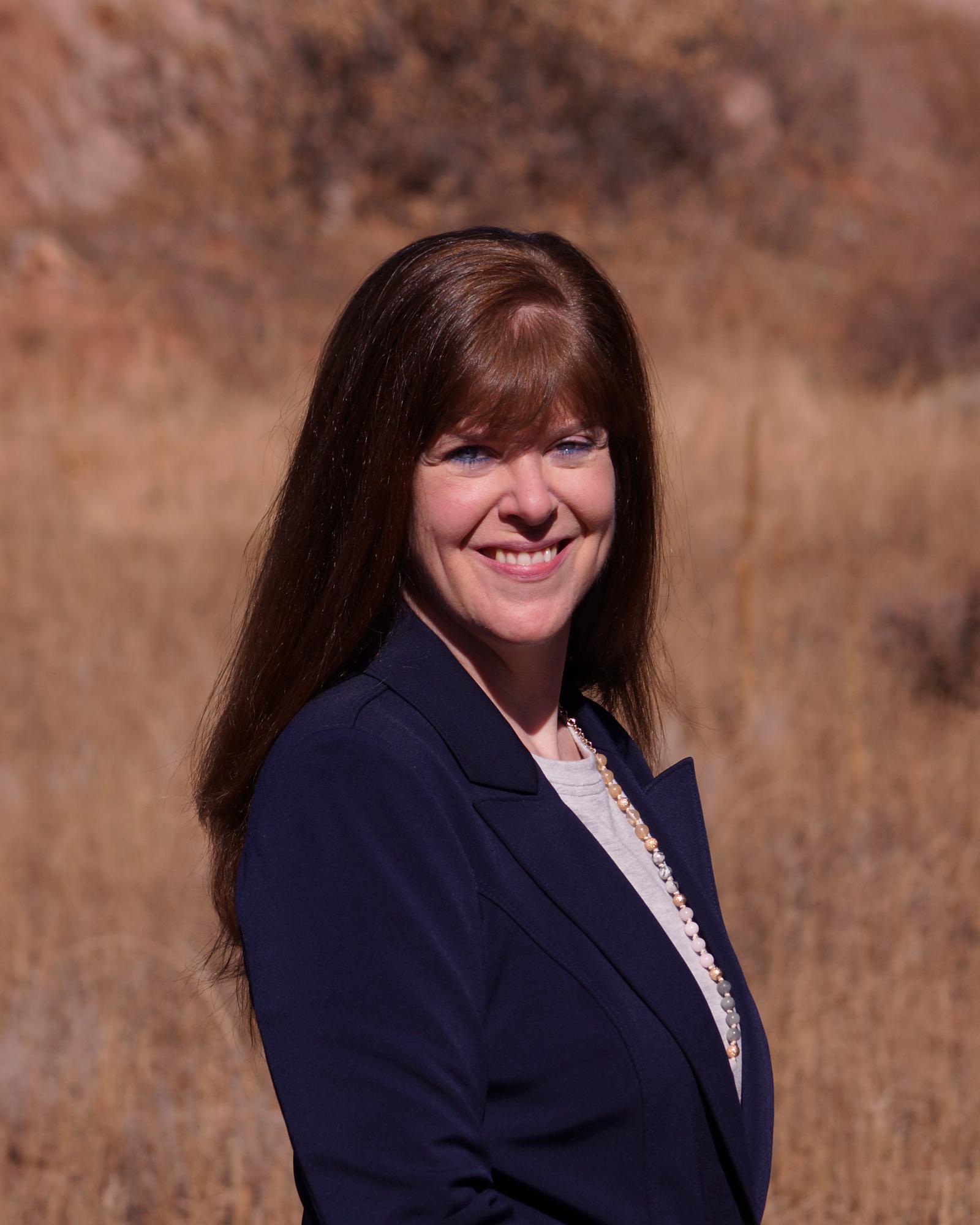 Jeanine McColgan
finance and Operations DIRECTOR
Jeanine began her love with nature in her childhood years growing up in New Jersey. Abundant wooded areas and deep-rooted family farmlands were prevalent. She received her degree at UNC Charlotte where she subsequently honed her career and worked for an Italian woodworking equipment manufacturer for 22 years. After spending an exciting sabbatical living and working in Yellowstone National Park, her professional career in accounting and HR ultimately brought her to Colorado. Here, she has been living her dream amongst the beautiful landscape, abundant wildlife, and forests where she enjoys hiking, sight-seeing, and cross-country skiing. Jeanine and her family make it a point to visit America's National Parks as often as life will allow, along with Colorado's regional parks and fascinating historic areas. She enjoys music, playing the piano, singing choral music, and enjoys being the event and PR coordinator for a favorite local band. She has always been an advocate for land, wildlife, and environmental conservancy and is excited to be on the frontlines for southern Colorado as Palmer's Director of Operations and Finance.
Read Bio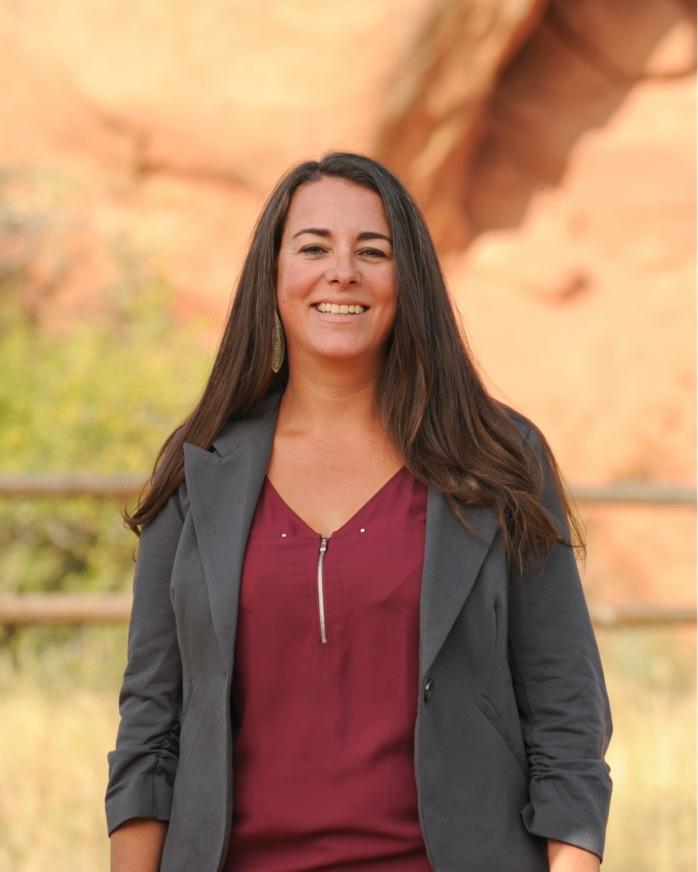 Kristie Nackord
Communications and fundraising Director
Kristie lives in western Fremont County on a small horse property a stone's throw away from the Arkansas River and the Sangre de Cristo Mountains. She is a strategist charged with leading Palmer's communications and fundraising team and programs. Kristie has worked with land trusts across the West, was the former program manager for the Arkansas River Basin Water Forum, and has worked in various industries from wine to fashion spanning her 25-year career. When she's not talking conservation, you will find Kristie out on the land with her daughter and horses.
Read Bio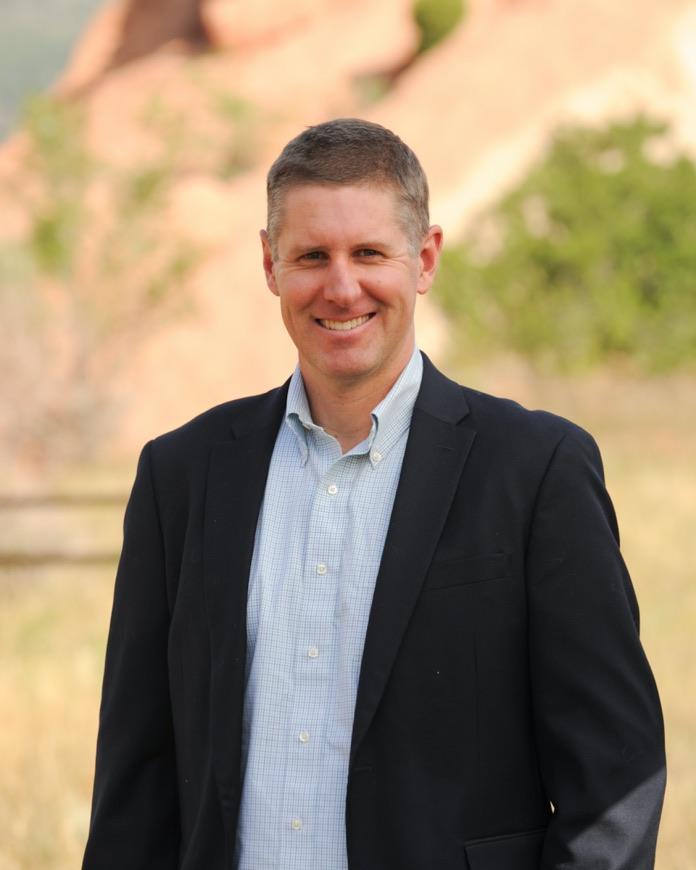 Ed Roberson
Conservation Director
Ed's background combines over 16 years of finance and real estate experience with a life-long love of open space and wild places. A North Carolina native, Ed moved West in 2005 to work in western ranch brokerage, representing a diverse set of clients including multigenerational ranching families, conservation groups, Fortune 500 companies, private equity funds, and ski resorts. Prior to joining Palmer, Ed served as an advisor, consultant, and board member for numerous Colorado land trusts, which solidified his passion for protecting western landscapes and communities. He holds both a BA in Economics and an MBA with a concentration in finance from Wake Forest University, giving him a quantitative, data-driven approach to conservation transactions. Away from the office, Ed can usually be found high in the mountains—trail running, camping, climbing, fishing, and hiking with his wife and two young daughters—or voraciously reading history and hosting the Mountain & Prairie Podcast.
Read Bio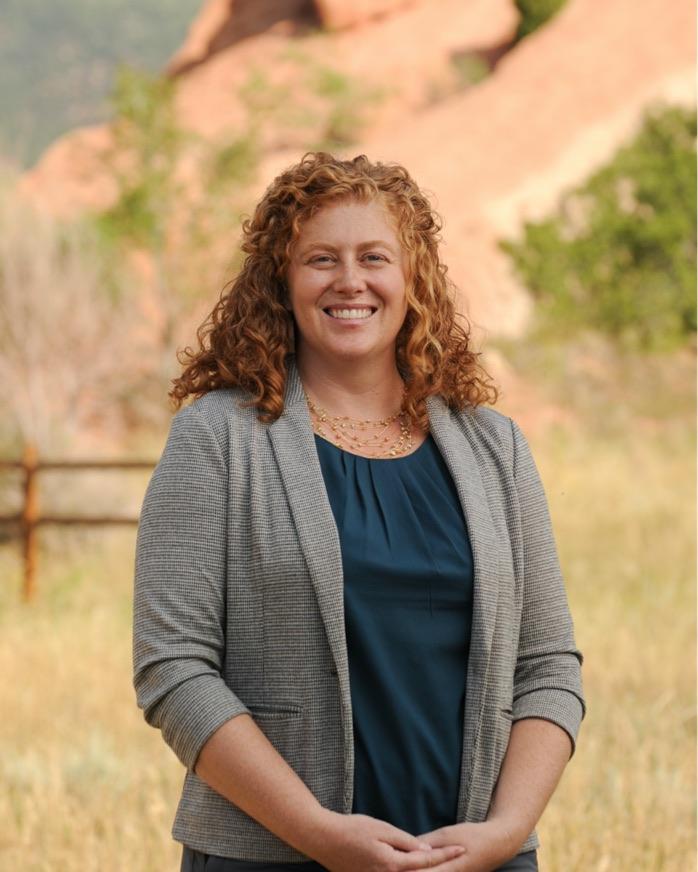 Amber Shanklin
Conservation and Stewardship Director
Amber joined Palmer Land Conservancy in 2015, bringing with her over a decade of conservation and ecological experience. She currently oversees conservation in the Pikes Peak Region, as well as stewardship for all of Palmer's protected properties. Born and raised in the Midwest, hiking, camping, cross-country skiing, and visiting Wisconsin's many lakes sparked an early love of the outdoors. Amber has worked for The Nature Conservancy, Fish and Wildlife Service, BLM, Colorado State University, the Great Basin Institute, and the Rocky Mountain Field Institute. She currently serves on the Arkansas River Basin Roundtable as the Environmental At Large Representative and is the Treasurer for the Arkansas River Watershed Collaborative. Amber received her Master in Ecology from Colorado State University, Fort Collins, and a Bachelor of Science in Biology and Wildlife from the University of WI – Stevens Point.
Read Bio
Stephanie Chatman
Office Coordinator
Raised in Orange County, California, Stephanie often found solace along the beaches and scenic stretches of the Pacific Coast Highway. Her desire to help others began at an early age and contributed to her decision to serve as a military police officer for the United States Army for three years. She has lived and traveled all across the United States and Europe. In addition to serving her country, Stephanie received a Bachelor of Arts in Business and Psychology from the University of Maryland University College and a Master of Business Administration from Colorado Technical College. The beauty of Colorado's natural landscapes drew her to the region and also served as a catalyst for her desire to work at Palmer. As a mother of three, Stephanie recognizes the importance of preserving our most precious natural resources for future generations.
Read Bio
Matthew Heimerich
Senior Water Advisor - arkansas river basin
After moving to Crowley County in 1987, Matt and his wife Karen purchased their first irrigated farm— which now includes 320 acres of deeded and leased ground. Matt served three terms (1999-2011) as a Crowley County Commissioner until he left office and became the land use administrator for the county. In all of these positions, Matt has confronted the effects of large-scale dry-ups of irrigated lands firsthand. The present landscape is plagued with blowing dirt problems, weed proliferation, wildland fire concerns, and small acreage management challenges. It is Matt's hope that during his tenure with Palmer Land Conservancy, he can assist with facilitating creative and financially rewarding options for landowners who wish to keep their water rights on their farm forever. When they're not working on behalf of their community in Crowley County, Matt and Karen like to head to the "other side" of the divide and spend time with friends and family at a family home in Vail Valley skiing and hiking.
Read Bio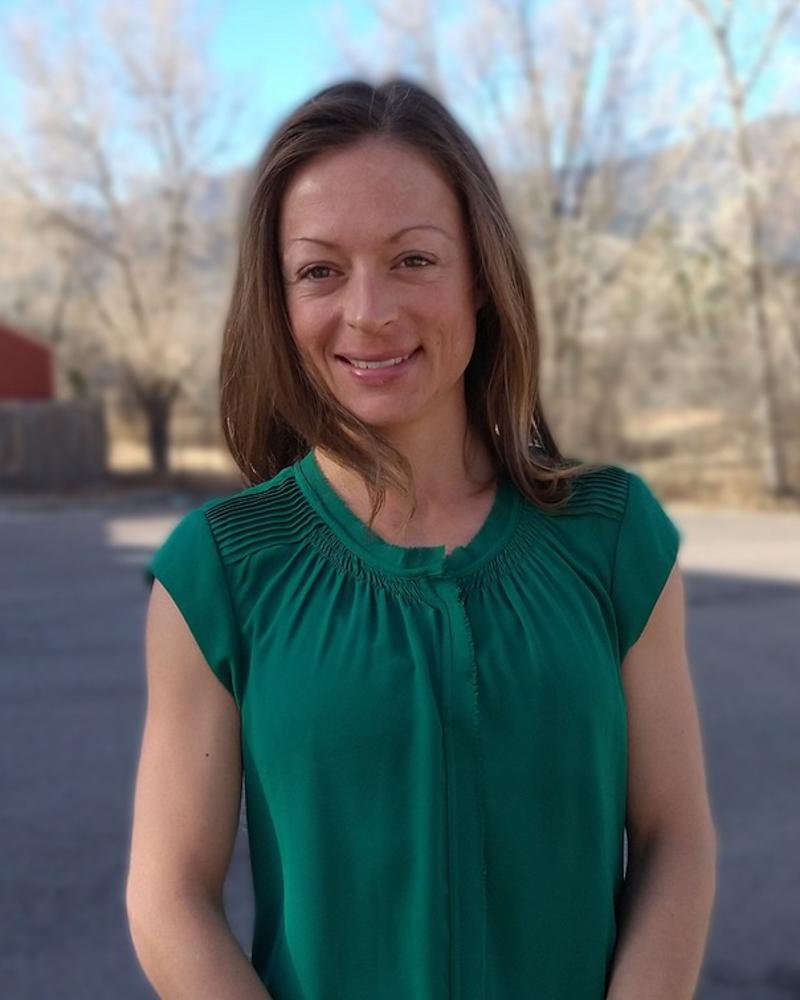 Angie Martell
Land Stewardship Manager
Angie grew up on the edge of the suburbs in Colorado, where she spent every spare minute exploring the wild fields and riparian habitats tucked away behind the neighborhoods. Serving in the U.S. Air Force, she explored distant landscapes and communities from the east coast of the United States to Europe and even South Korea, observing how connection to the landscape changed from place to place, but was always a constant. It wasn't long before Angie recognized her own connection to place and knew she needed to return to the west. Angie received her Master in Geography with a concentration in conservation, and a Bachelor of Arts in Geography and Environmental Studies with a minor in Biology, both from the University of Colorado, Colorado Springs. Angie brings experience working with the United States Forest Service as a Biological Science Technician, where she spent several seasons monitoring for sensitive and endangered plant and wildlife species, as well as experience in urban and rural land use planning where she realized her commitment to working with communities. When Angie is not passionately working on conservation, she will likely be found in the mountains (hopefully above tree line), trail running, rock climbing, or otherwise exploring the alpine and sub-alpine landscapes of the west.
Read Bio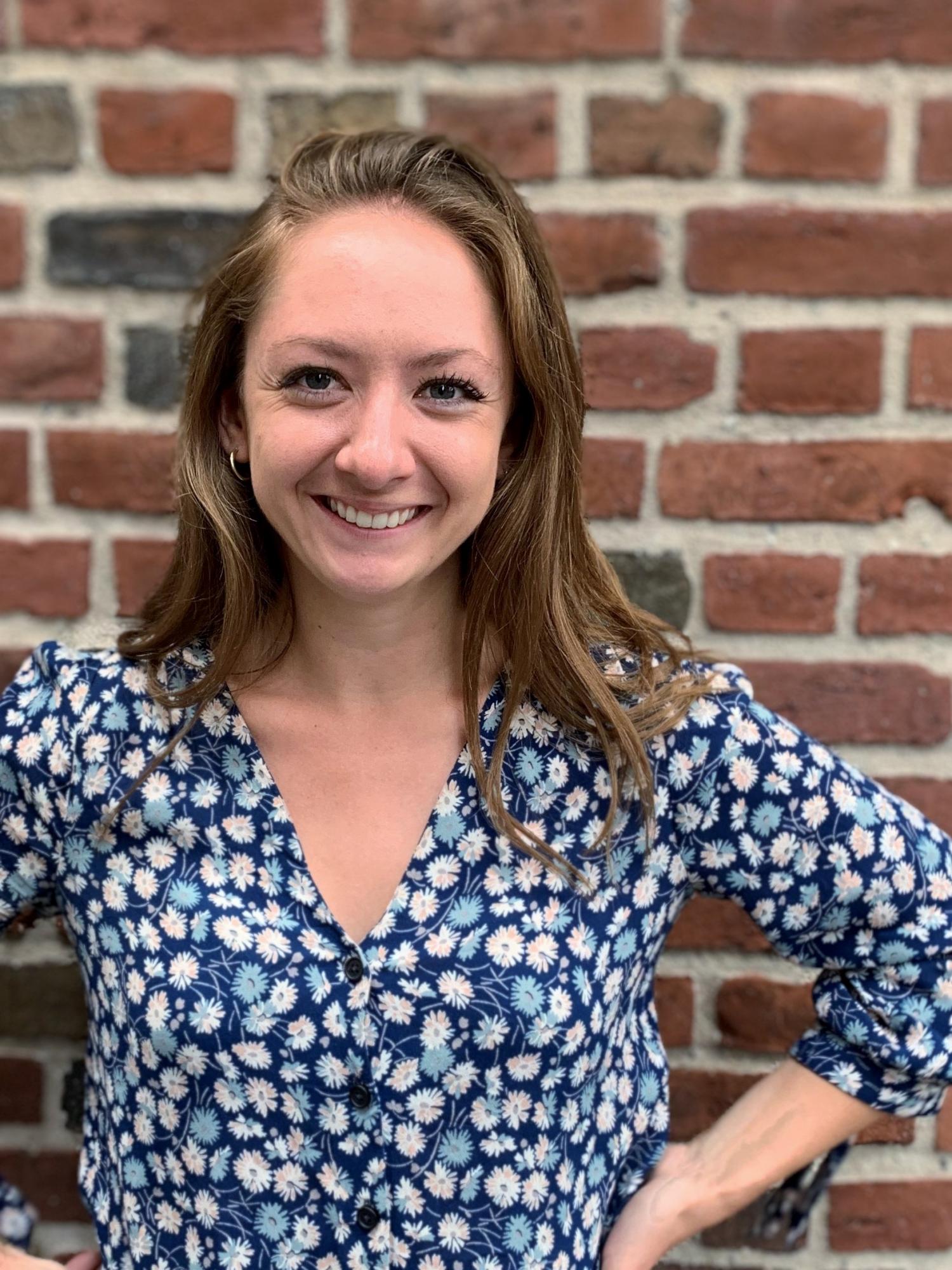 Emma Troller
Conservation and Recreation program manager
A recent transplant from Massachusetts, Emma is a lifelong nature lover who brings a passion for public lands and a professional background in real estate consulting to Palmer. Emma began her career as an environmental planner in Boston, where she interpreted and secured complex regulatory approvals on behalf of diverse public, private, and institutional clients. Coming from a long family history in agriculture, she also gained firsthand experience in local food production as a field crew member at Appleton Farms, one of the oldest continuously operating farms in the country. Emma has a Bachelor of Urban and Environmental Planning from the University of Virginia's School of Architecture and a Graduate Certificate in Natural Resource Management and Sustainable Ecosystems from Harvard's Extension School. She is an avid hiker, gardener, and enthusiast of all things outdoors.
Read Bio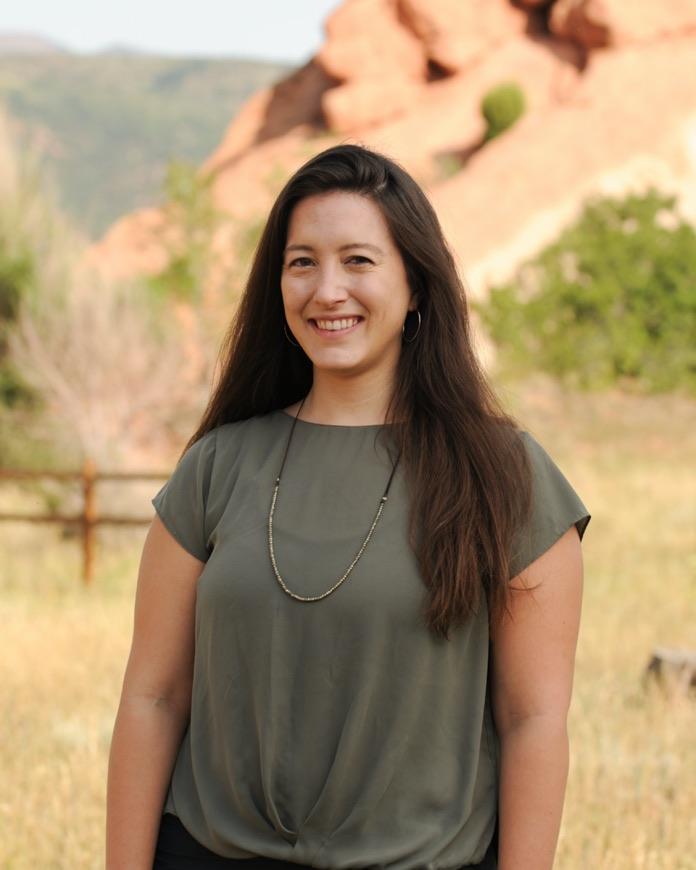 Emma Vawter
Philanthropy Manager
From a childhood spent in the field with her father in pursuit of rare birds to her work teaching fifth graders about ecology as an outdoor educator, a love of nature, recreation, and wild places has been a constant in Emma's life. Emma brought experience from early in her career at the Wilderness Society to Colorado as a Field Instructor and Communications Coordinator at Cal-Wood Education Center in Boulder County, where she shared her enthusiasm for nature with children from all across the Front Range. She joined Palmer Land Conservancy after a fun detour at the Brewers Association, where she served as a Membership Coordinator and worked to build relationships with and serve over 8,000 craft breweries across the United States. Emma loves being back where she truly belongs - in conservation - and her role connecting other passionate people with opportunities to make an impact by supporting Palmer Land Conservancy. Emma has a B.A. in English Literature from Yale University and a Master's in Music from CU Boulder. In her free time, she can be found reading every book she can get her hands on, singing opera, and hitting the trails with her favorite fluffy running partner.
Read Bio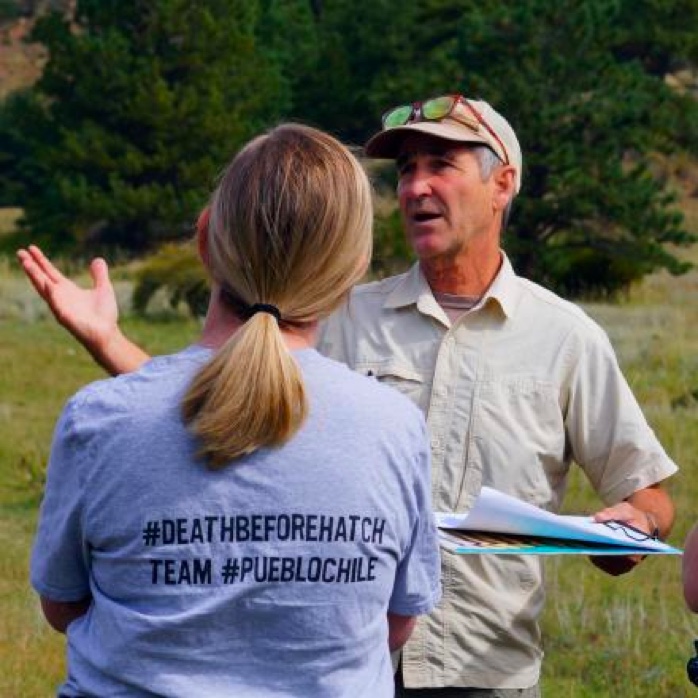 Lee Derr
Contract Land Steward
Lee has always loved natural landscapes. His early years were influenced by the rich soils of the Pennsylvania Piedmont and the ancient craggy pinnacles of the Appalachians. Wanderlust and the expansiveness of the West, as well as skiing western powder, enticed Lee to complete a Bachelor's of Science from the College of Forestry and Natural Resources, CSU-Fort Collins, and a Master of Arts in Teaching in Integrated Natural Sciences, Colorado College. He has spent more than thirty years in private and public science education, most recently working as a science curriculum specialist at Colorado College. He has visited conservation easements for Palmer Land Conservancy for 15 years and served on the Board of Trustees for four years. Lee vividly remembers his first Palmer property visit, sharing a property walk and stories of the land with 4th generation rancher, Robert. Currently, he is also a board member of the Rocky Mountain Field Institute.
Read Bio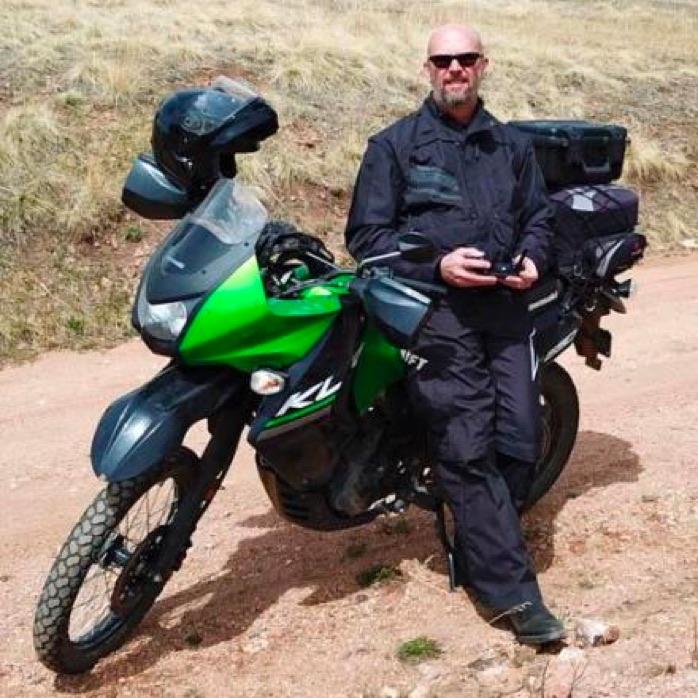 Ken Hanes
Contract Land Steward
A Colorado native, Ken has a life-long love of the outdoors. The grandson of a Cripple Creek miner, he was born and raised in Colorado Springs. Ken skied and hiked as a child and developed a passion for mountain biking as a student at Colorado State University in Fort Collins. Later, he became a private pilot like his father. Ken returned to Colorado Springs to start a business—AGL Drone Services, which provides "Solutions With Altitude"—and to raise his own family. In 2017, he began working with Palmer Land Conservancy to explore the potential of drone technology and its effectiveness for "visiting" conservation easement properties. As a licensed drone professional and technologist, Ken has pioneered "aerial solutions" that give Palmer Land Trust unique and comprehensive perspectives of conserved properties.
Read Bio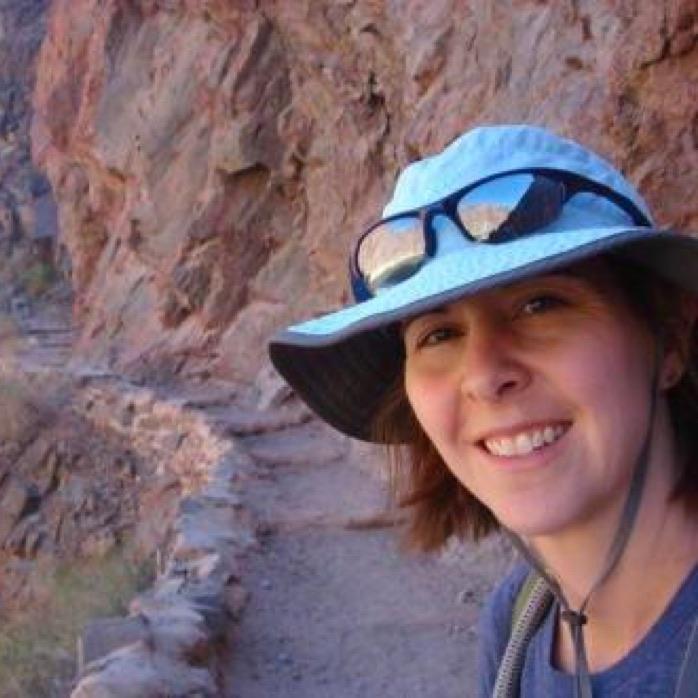 Melissa McCormick
Contract Land Steward
Prior to beginning her career as a park ranger, Melissa earned a Bachelor of Arts in Biology from St. Mary's College of Maryland and a Master of Science in Natural Resource-Based Recreation from Virginia Tech. As a college student, she spent five summers working for the Boy Scouts of America in New Mexico and developed a love for the Front Range of the Rockies. In 2013, she and her family moved to Colorado Springs, and she took a full-time position as a natural resource specialist for the City of Colorado Springs Parks Department from 2014-2017. Today, Melissa currently balances her conservation work with "mom duties" and volunteer jobs and serves on the Board of Directors of the Rocky Mountain Field Institute. In 2019 she served, for her first time, as a contract land monitor in the Pikes Peak Region. She is a certified interpretive guide and a Leave No Trace trainer who brings weed management expertise to the Palmer team. As a seasoned professional and a parent, Melissa recognizes the importance of conserving land to protect southern Colorado's scenic backdrop, recreational opportunities, and clean water.
Read Bio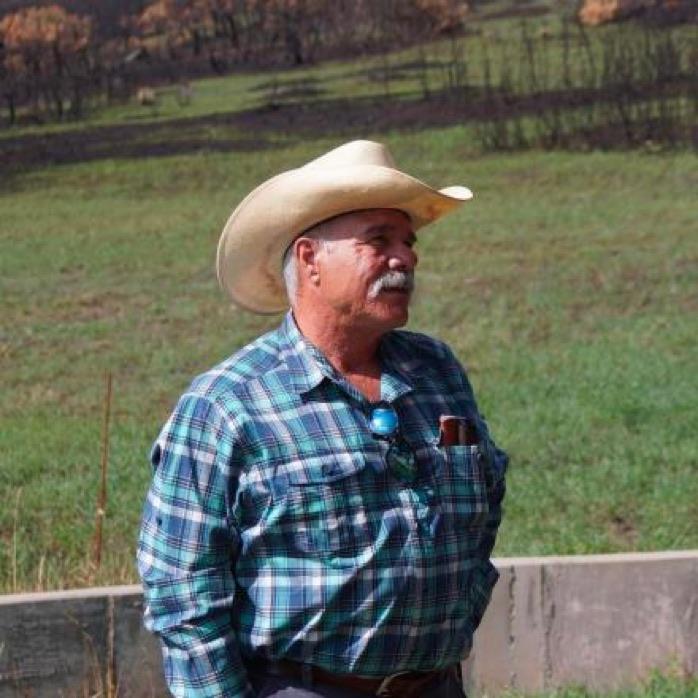 Rick Romano
Contract Land Steward
For 44 years, Rick's professional career was focused on conserving soil and water resources as a Soil Scientist, Soil Conservationist, and District Conservationist. He graduated from the University of Wisconsin's College of Agriculture and Life Sciences with a Bachelor of Science in Natural Resources and a major in Soil Science. He began his career at the University of Wisconsin Cooperative Extension, moved to a Michigan Soil and Water Conservation District, and finished with a long stint with the USDA Soil Conservation Service/Natural Resources Conservation Service in Colorado. Based in southeastern Colorado, he learned of the work Palmer was doing—its efforts to conserve working agricultural lands, wildlife habitat, majestic scenery and properties of historical significance—and resolved to inquire about part-time opportunities with Palmer when he retired from the NRCS. Rick joined Palmer to serve as a contract land monitor in 2015 and returns every year (even after an end-of-season ski injury) for the privilege of visiting the exceptional properties that Palmer protects and their owners who share his love of Colorado.
Read Bio