Staff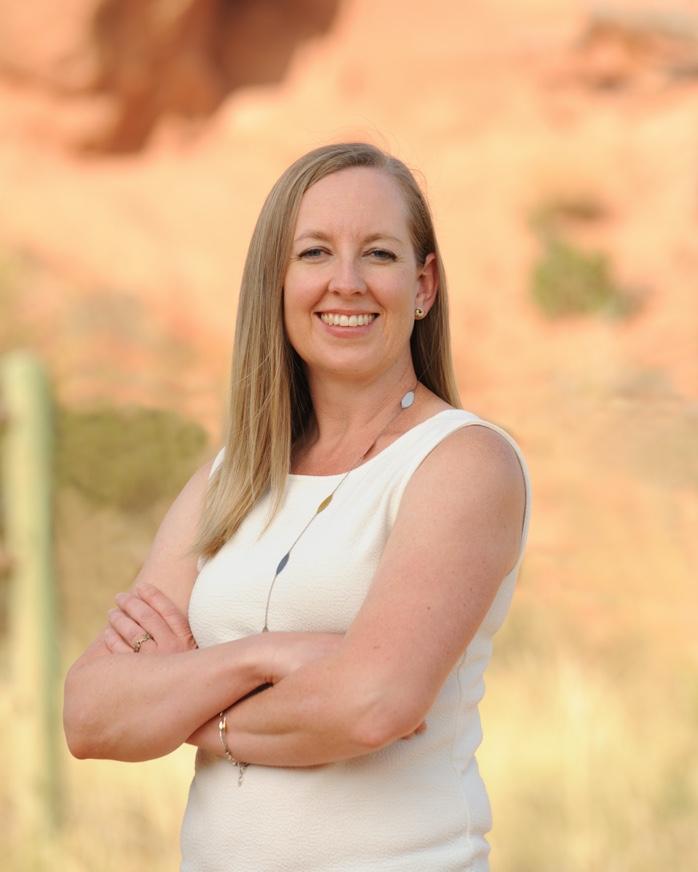 Rebecca Jewett
PRESIDENT & CHIEF EXECUTIVE OFFICER
Since 2014, Rebecca Jewett has been the President and Chief Executive Officer of Palmer Land Conservancy. She leads a dedicated and passionate staff in the conservation of southern Colorado's most iconic landscapes including working farms and ranches, waterways, and outdoor recreation spaces.
Merging business savvy with nonprofit leadership, Rebecca brings a social impact lens to her work in both the nonprofit and private sectors. With over fifteen years of experience in the conservation and outdoor fields, she has guided and overseen significant regional planning initiatives and the strategic implementation of complex water and land conservation initiatives. Rebecca is also the co-founder of the tech startup, BoardSpot, which provides SaaS tools to improve the effectiveness of nonprofit boards.
Rebecca's broad range of experience includes growing the capacity and impact of community-focused nonprofits, strategic planning, and business and operational development. She has extensive leadership experience holding executive and board member positions at numerous organizations, including founding or restructuring multiple companies and nonprofits. She received her Master of Environmental and Natural Resources Law & Policy (MRLS) from the University of Denver and a Bachelor of Arts in Political Science from Colorado College.
Rebecca serves as the founding chairman of the board for Keep it Colorado, as well as serves on the Land Trust Alliance's National Land Trust Leadership Council. She is the recipient of the 2022 City of Colorado Springs Mayor's Young Leader Award and has been recognized by the Colorado Springs Business Journal as a Woman of Influence and Girl Scouts of Colorado Woman of Distinction. She also serves as a mentor to students and young professionals interested in the conservation field. Rebecca is deeply passionate about strengthening the impact of the nonprofit sector. As a 5th generation Coloradan, she is also personally committed to protecting Colorado's magnificent landscape and natural heritage. She lives in Colorado Springs with her husband and two daughters.
Read Bio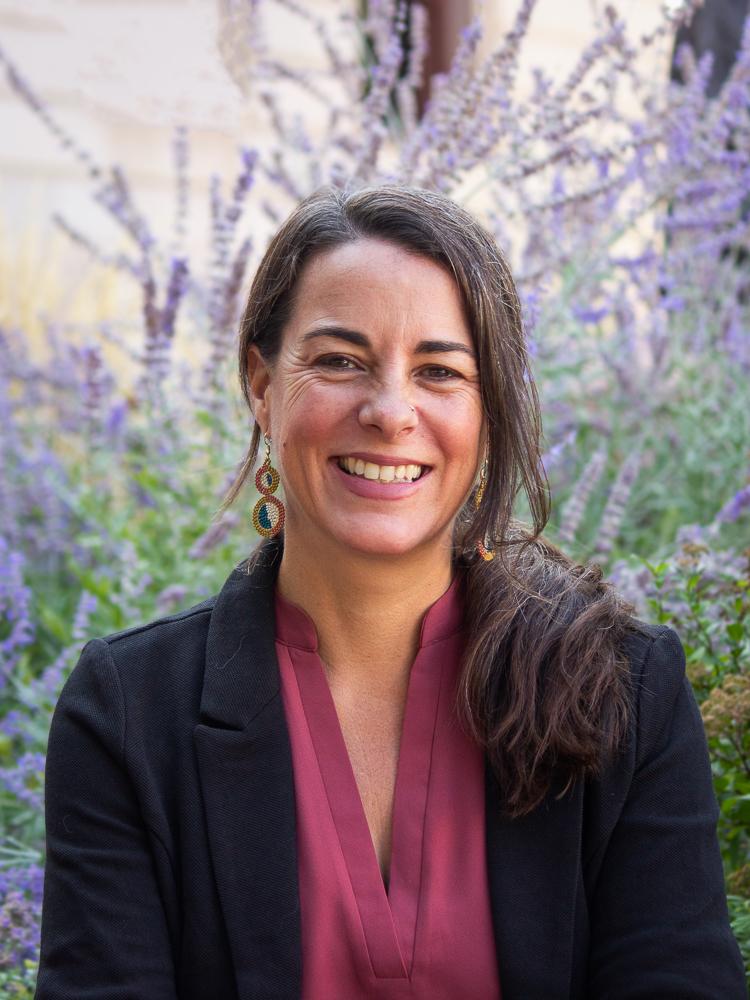 Kristie Nackord
Vice President, external affairs
Kristie serves as a strategic advisor and lead on external affairs to the President and CEO, and oversees all brand, marketing, philanthropy, and new market development at Palmer. Since 2019, Kristie has led Palmer's external affairs, ensuring the implementation of strategic marketing initiatives, funding growth, and community engagement programming.
Throughout her career, Kristie has honed her craft as an organizational, brand, and communications strategist. She has worked in the water, wine, agricultural, and nonprofit sectors as a consultant, staff, and board member, and for the last eleven years, has focused on private land conservation throughout the West. Kristie is passionate about advancing policy, tools, and frameworks that support the health and wellbeing of people and nature.
Originally from Sonoma County, California, Kristie received her Bachelor of Arts in Economics from Sonoma State University. She moved to Colorado in 2006 and now lives east of Salida in Fremont County on her horse ranch a stone's throw away from the Arkansas River at the base of the Sangre de Cristo Mountains. When she's not talking conservation, you will find Kristie in the pool teaching children to swim - or out on the land with her daughter Norah and horses.
Read Bio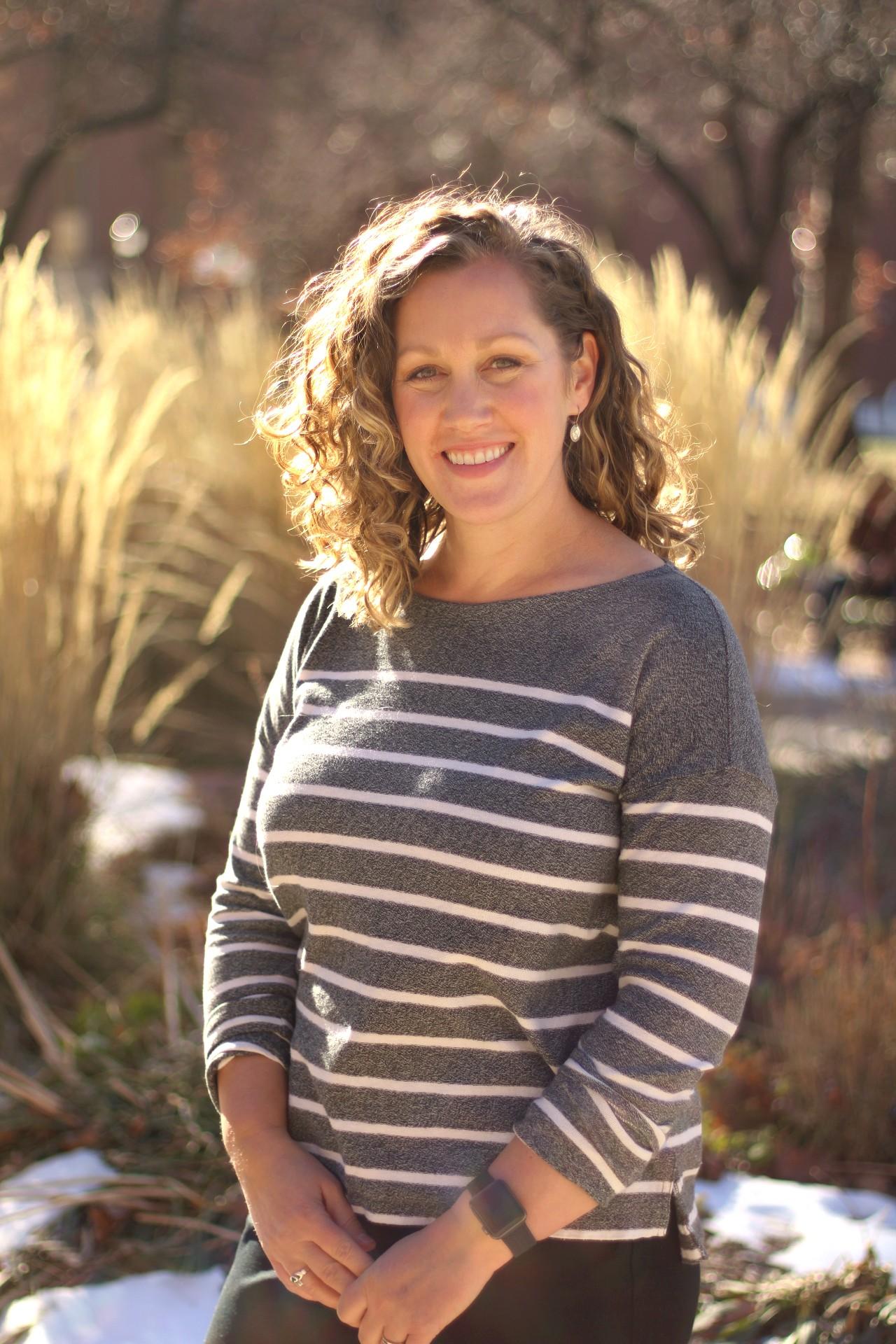 Amanda Bell
Graphic Designer
Amanda, a California native, fell in love with the outdoors through summer camping trips to Yosemite Valley with her family. Throughout her life, she has continued with outdoor adventures moving throughout the West with her husband and Australian Shepherd, Indie.
At Palmer, Amanda merges her skills as a multimedia design specialist with her love of outdoor recreation and experience within the agriculture industry. She received her degree in Art History from The University of Arizona and is proud to call southern Colorado home. In her free time, Amanda loves to cook, mountain bike at Ute Valley Park, and enjoy time in nature with her family, including her two daughters.
Read Bio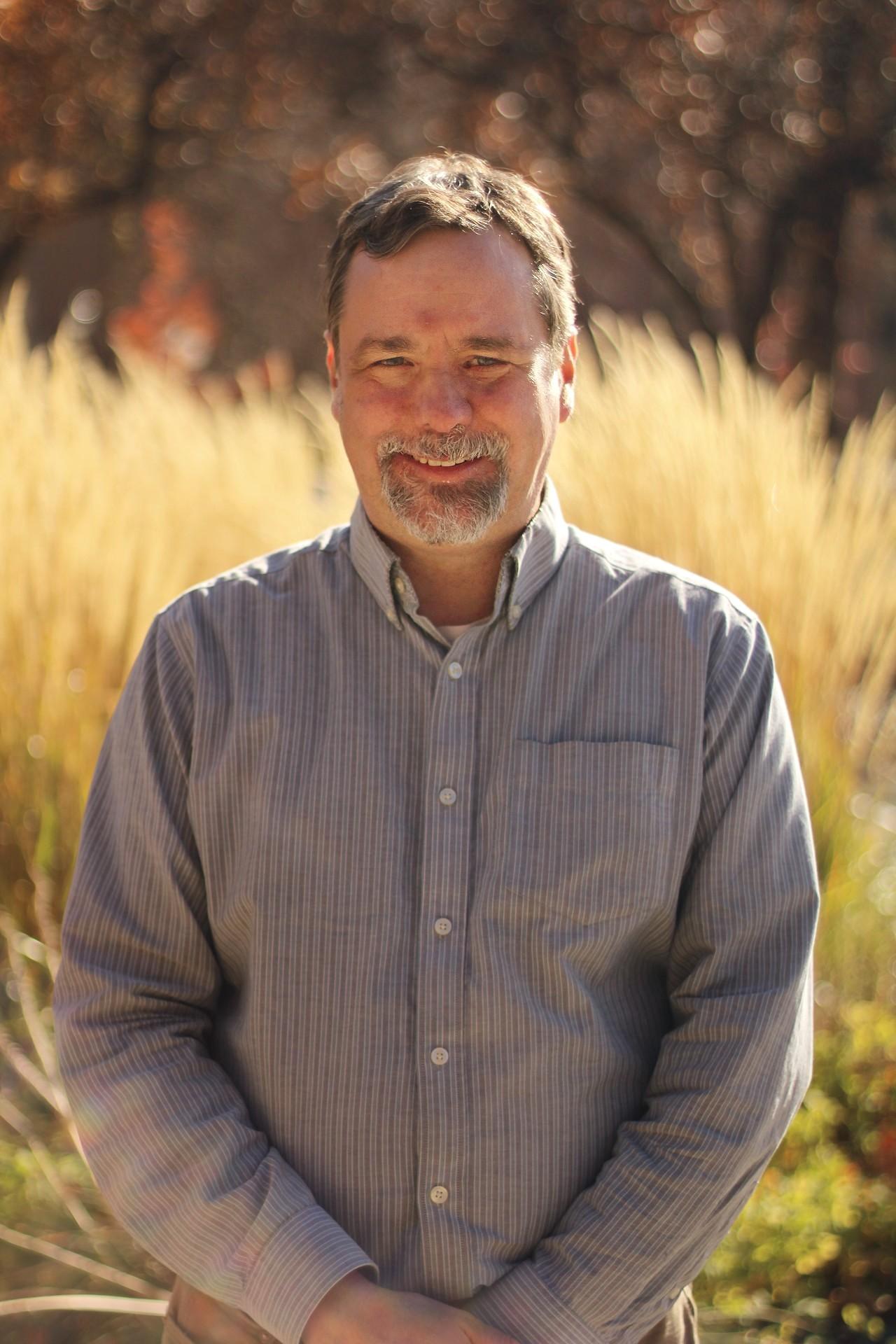 Steve Harris
land stewardship DIRECTOR
Steve discovered his passion for protecting land, water, and wildlife while attending the Wake Forest University School of Law. During law school, he helped found the Environmental Law Society and won the prestigious James A. Webster Faculty Award for Property Law. After graduation, Steve moved to Colorado, intent on using his legal skills to benefit the environment. For nearly thirty years, he successfully represented conservation advocates, environmental organizations, and other concerned citizens seeking to leave the world a better place for future generations. Steve has also had the honor of teaching hundreds of Colorado College students about environmental policy, public lands, water law, and food and agriculture policy as visiting faculty.
In addition to his work as an attorney, Steve has served on nonprofit and governmental boards and commissions, including the Colorado Springs Parks, Recreation and Cultural Services Advisory Board and the Trails Open Space and Parks Working Committee, and the boards of directors of Palmer Land Trust and Organic Seed Alliance. As Palmer's Land Stewardship Director, Steve works with landowners to ensure their vision for their property and the terms of their conservation agreements are realized, forever. In his spare time, he enjoys attending and organizing concerts and music festivals, and hiking and birding with his wife and dog.
Read Bio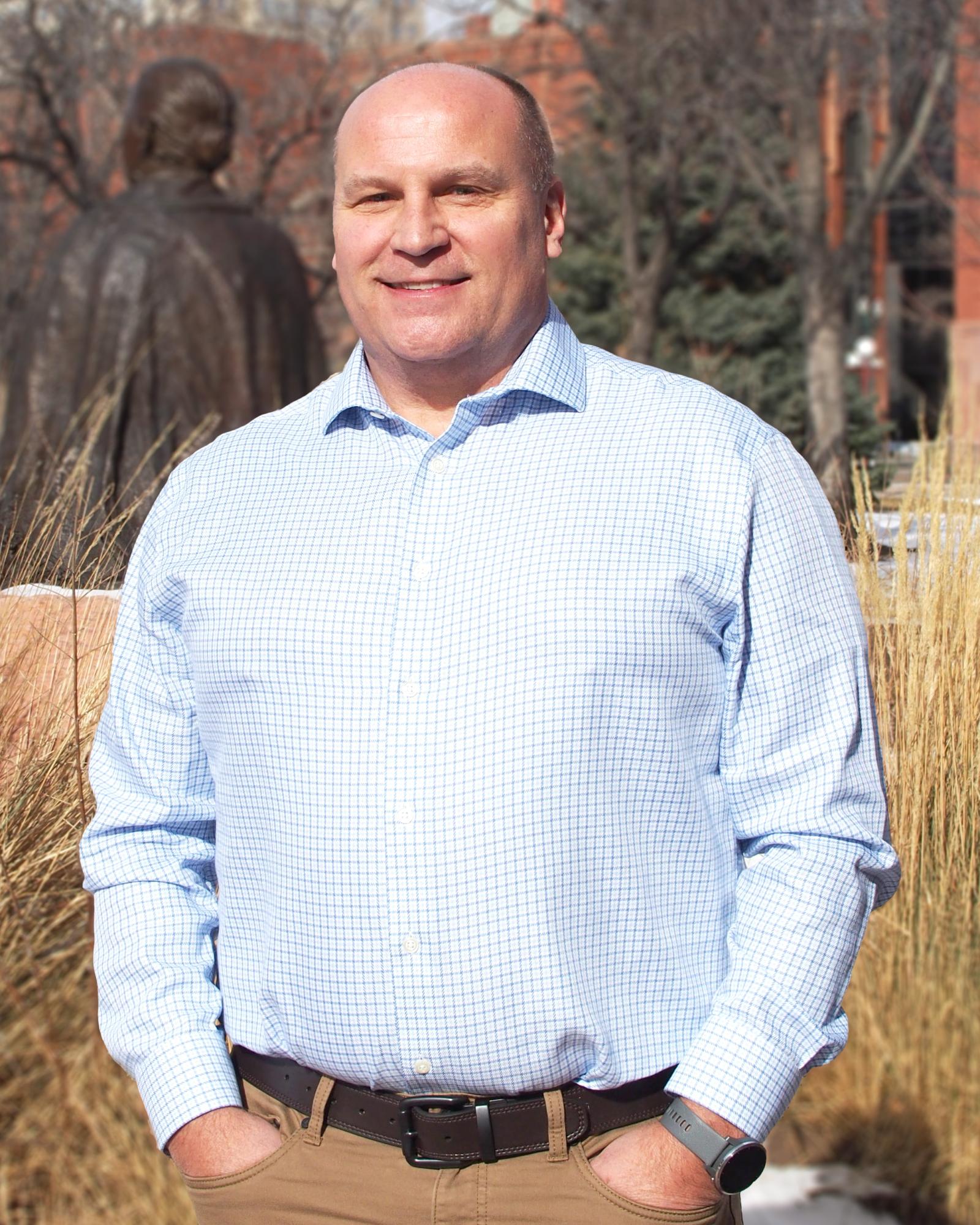 Jeff Jackson
Conservation DIRECTOR, Transactions
Jeff's passion for the great outdoors began as a child while camping and fishing in the Colorado mountains with his family. Born in Denver and raised in a suburb of Kansas City, Kansas, Jeff has strong roots in both states. However, there was never a doubt that he'd move back home to Colorado, which he did in 1992 to attend law school at Denver University.
After graduating, Jeff practiced real estate and business law for more than 25 years in the Denver metro area. While Jeff was fortunate to work with a wide variety of clients, he especially enjoyed developing long-term relationships with a core group of small business clients. Those relationships were founded on equal parts communication, maintaining the vision of his clients' goals, and the ability to navigate and close complex transactions.
As the Conservation Director, Transactions, Jeff works with landowners, and their advisors, to help landowners permanently protect the land they love with conservation tools and agreements. In his free time, Jeff is happiest when he's outdoors. He enjoys hiking with his family and their dogs, playing tennis along with many other sports, and spending time with friends.
Read Bio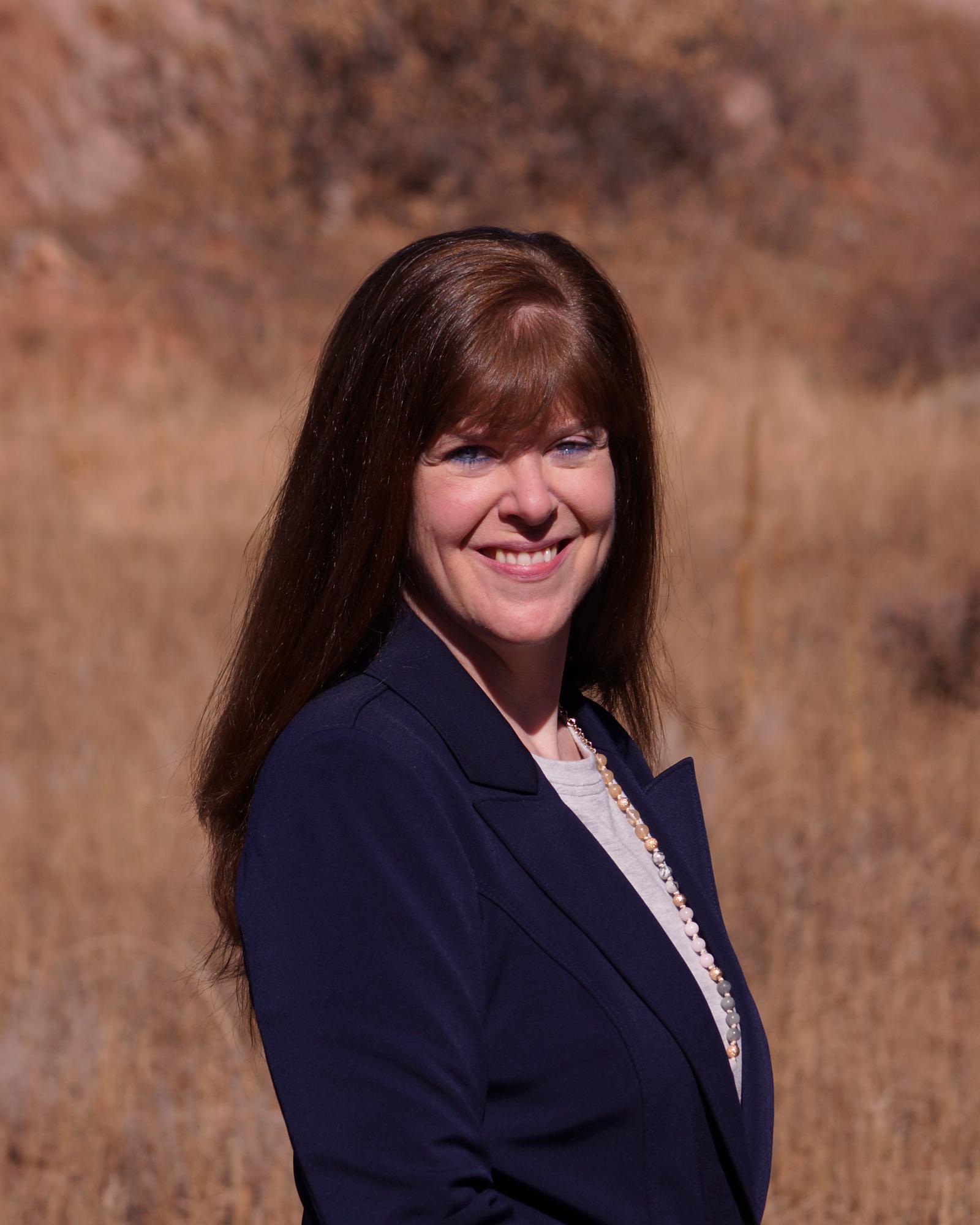 Jeanine McColgan
finance DIRECTOR
Jeanine began her love with nature in her childhood years growing up in New Jersey. Abundant wooded areas and deep-rooted family farmlands were prevalent. She received her degree at UNC Charlotte where she subsequently honed her career and worked for an Italian woodworking equipment manufacturer for 22 years. After spending an exciting sabbatical living and working in Yellowstone National Park, her professional career in accounting and HR ultimately brought her to Colorado. Here, she has been living her dream amongst the beautiful landscape, abundant wildlife, and forests where she enjoys hiking, sight-seeing, and cross-country skiing. Jeanine and her family make it a point to visit America's National Parks as often as life will allow, along with Colorado's regional parks and fascinating historic areas. She enjoys music, playing the piano, singing choral music, and enjoys being the event and PR coordinator for a favorite local band. She has always been an advocate for land, wildlife, and environmental conservancy and is excited to be on the frontlines for southern Colorado as Palmer's Finance Director.
Read Bio
Astrid Monar
Membership & Events Manager
Having spent her childhood on her grandparent's farm husking corn and digging up turnips in North Carolina, Astrid has long felt connected to the land. After graduating from University of North Carolina - Charlotte with a degree in Public Health, Astrid headed west for Colorado Springs, sight unseen. For nearly a decade, she has worked in nonprofit development, helping to raise awareness and funds for the causes she cares deeply about in her community. As Palmer's events and membership manager, Astrid is responsible for creating exceptional experiences for our members and helping them to connect with what they love most about Colorado. Out of the office, you can find Astrid biking the trails, boating on the Arkansas River, reading, or simply playing outside.
Read Bio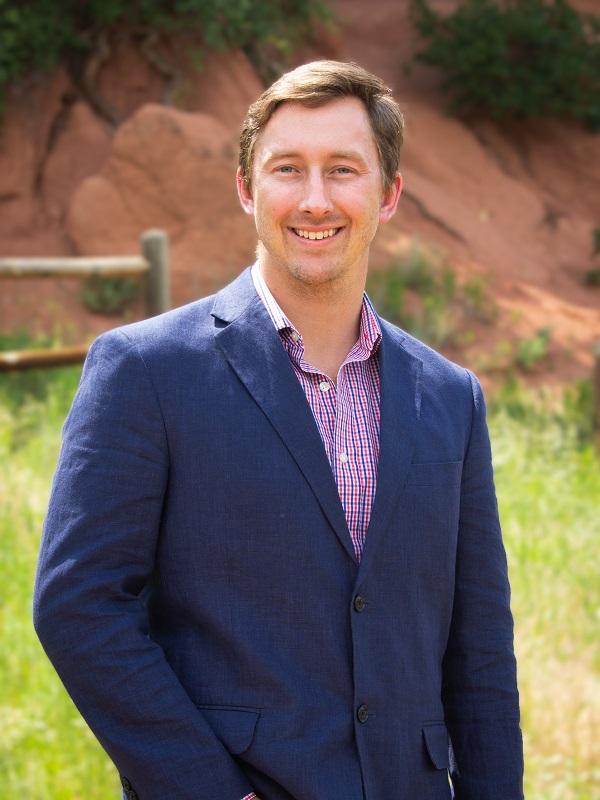 Dillon O'Hare
Community Conservation Manager
Dillon, an Alabama native, joined Palmer Land Conservancy after working for the Salazar Center for North American Conservation. As the Pueblo-based community conservation manager, he is responsible for helping to advance critical agricultural, water, and community-building projects that are of local, state, and national importance. Dillon is a 2023 recipient of Pueblo's Emerging Leadership award by the Pueblo Latino Chamber of Commerce and received is Masters of Business Administration from Colorado State University. Dillon is an avid outdoorsman who enjoys exploring wild places with a camera, bow, or fly rod in hand, and when he does have cell service, you can find him in the kitchen connecting his experiences from the field to his table.
Read Bio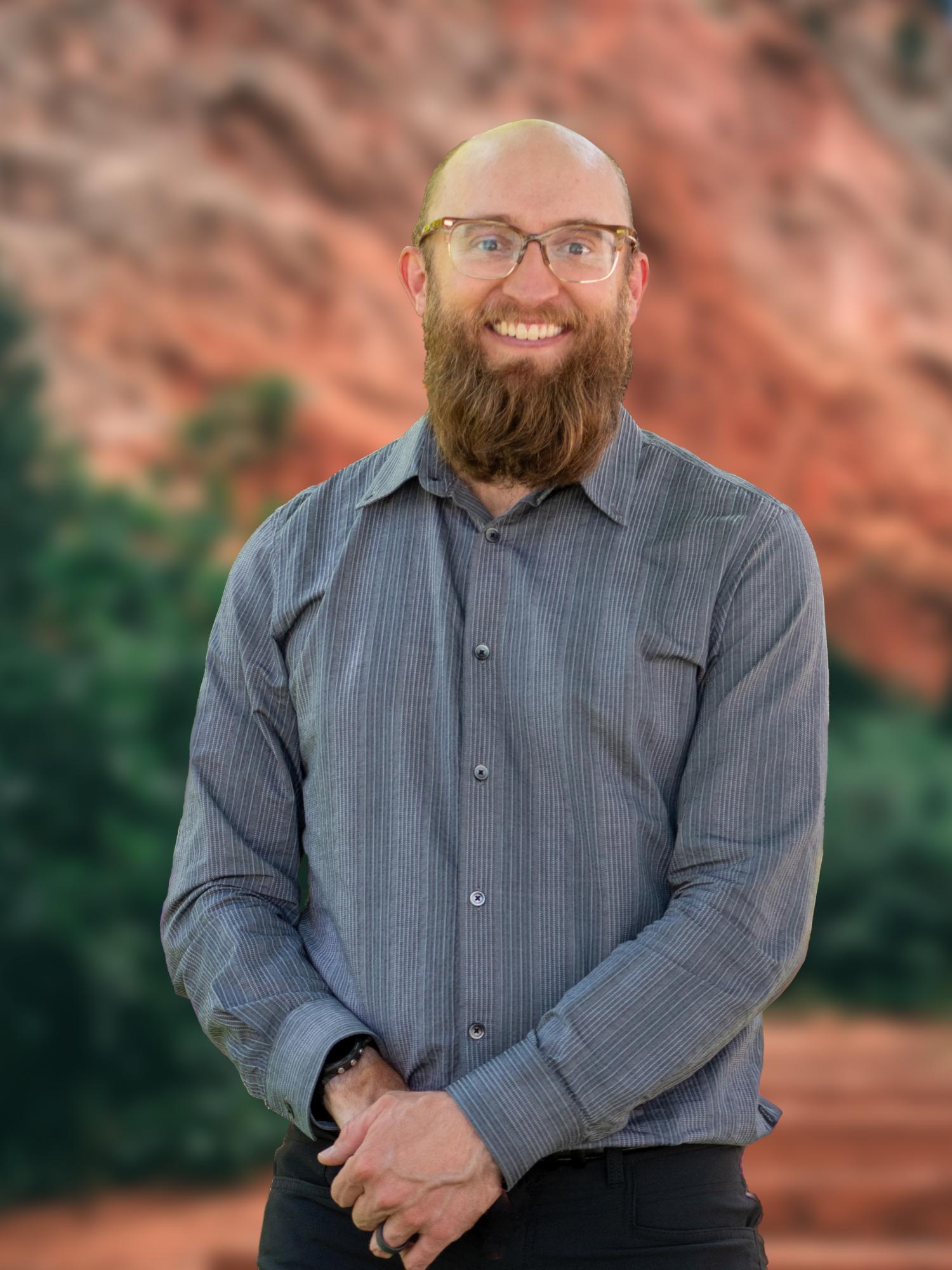 Wesley Trimble
Communications Manager
As a communications professional, Wesley has spent much of his career working at the intersection of outdoor recreation, conservation, design, and storytelling. Wesley, a third-generation Coloradan, understands the significance of protecting this awe-inspiring place for future generations.
While earning a Bachelor of Environmental Design from the University of Colorado, Wesley dedicated four seasons to land stewardship and trail projects with Rocky Mountain Youth Corps and developed a greater appreciation for conservation. Before joining Palmer, he managed the national communications strategy and event coordination for American Hiking Society's National Trails Day®. After working on a national scale for eight years, he decided to focus his attention and leverage his skills as an award-winning videographer, photographer, and designer to advance local conservation priorities. Beyond work, one of his greatest joys is time outside—close to home or in the high country—with his wife and daughter.
Read Bio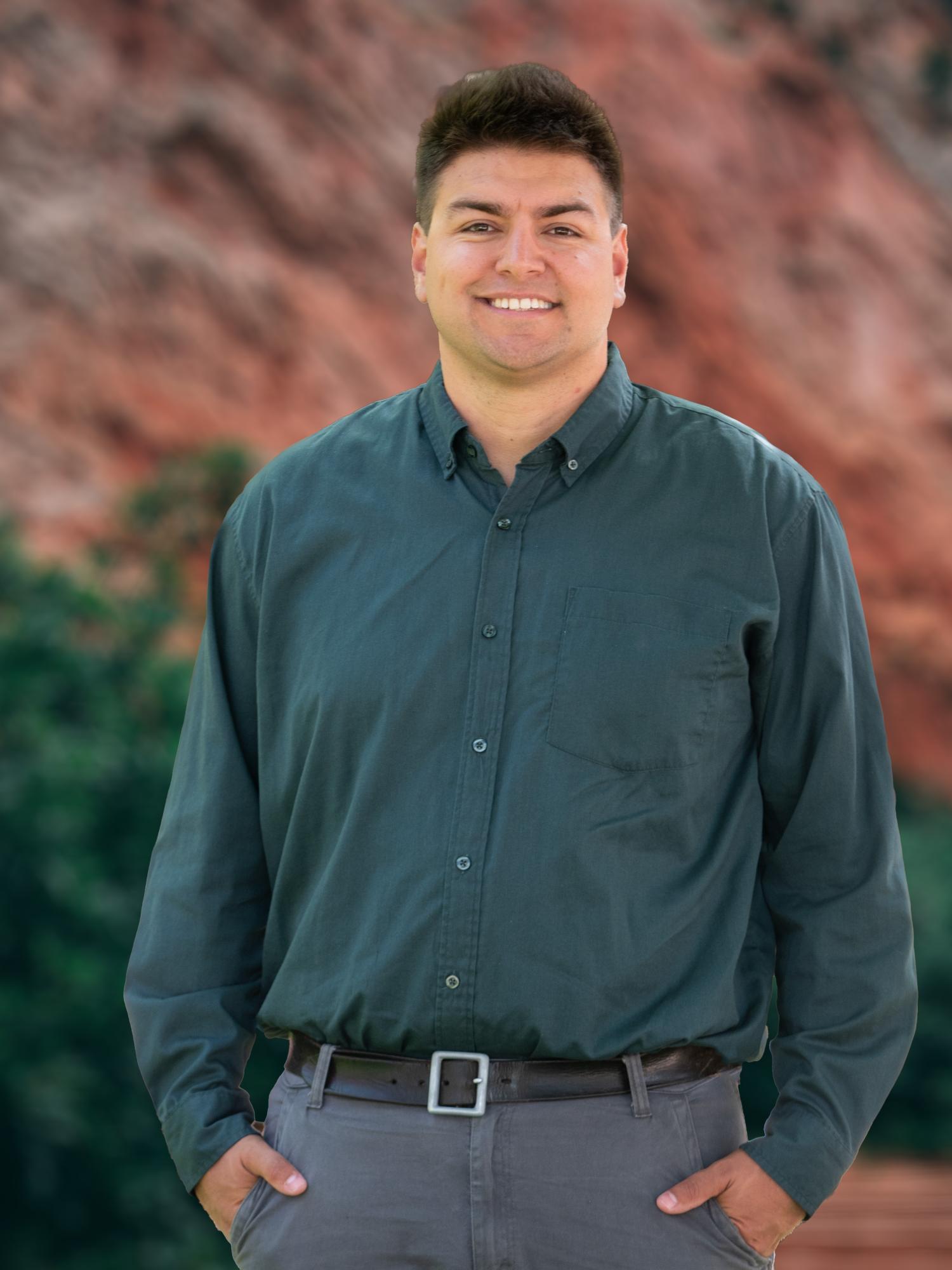 Theron Verna
Land Stewardship Manager
A Colorado native, Theron discovered his passion for the outdoors at a very early age. Raised in a diverse family with deep roots in agriculture, since childhood he has enjoyed weekends on his great aunt's farm, playing sports, hiking, camping, and fishing all over western Colorado.
Theron received an athletic scholarship to University of Northern Colorado and earned his Bachelor of Arts in Geography and a Professional Science Master's in Environmental Geosciences while competing in Division 1 football. Theron's professional background includes forestry and horticulture, environmental testing, municipal planning, wildlife management, and water administration. He is interested in taking a holistic approach to stewarding land and natural resources that balances the needs of agriculture, wildlife, and outdoor recreation.
Theron lives in Pueblo with his wife and daughter, and they enjoy hiking, birding, and caring for their dog, chickens, gardens, and orchard. In addition to his passion for nature, Theron is also involved in writing, recording, and performing music in solo, collaborative, and church settings.
Read Bio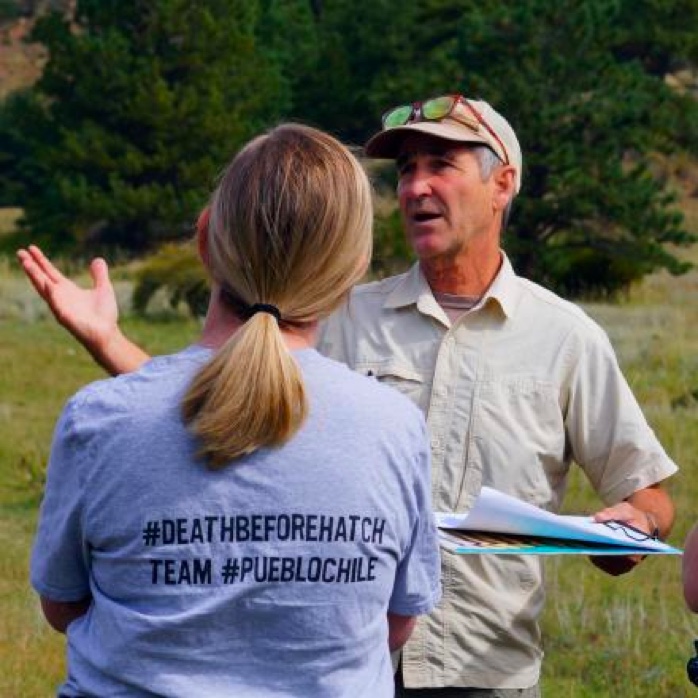 Lee Derr
Contract Land Steward
Lee has always loved natural landscapes. His early years were influenced by the rich soils of the Pennsylvania Piedmont and the ancient craggy pinnacles of the Appalachians. Wanderlust and the expansiveness of the West, as well as skiing western powder, enticed Lee to complete a Bachelor of Science from the College of Forestry and Natural Resources, CSU-Fort Collins, and a Master of Arts in Teaching in Integrated Natural Sciences, Colorado College. He has spent more than thirty years in private and public science education, most recently working as a science curriculum specialist at Colorado College. He has visited conservation easements for Palmer Land Conservancy for 15 years and served on the Board of Trustees for four years. Lee vividly remembers his first Palmer property visit, sharing a property walk and stories of the land with 4th generation rancher, Robert. Currently, he is also a board member of the Rocky Mountain Field Institute.
Read Bio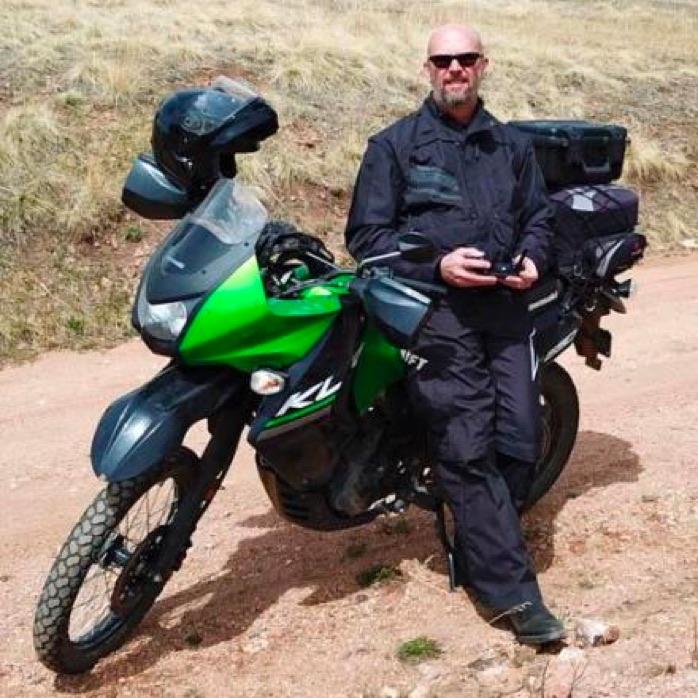 Ken Hanes
Contract Land Steward
A Colorado native, Ken has a life-long love of the outdoors. The grandson of a Cripple Creek miner, he was born and raised in Colorado Springs. Ken skied and hiked as a child and developed a passion for mountain biking as a student at Colorado State University in Fort Collins. Later, he became a private pilot like his father. Ken returned to Colorado Springs to start a business—AGL Drone Services, which provides "Solutions With Altitude"—and to raise his own family. In 2017, he began working with Palmer Land Conservancy to explore the potential of drone technology and its effectiveness for "visiting" conservation easement properties. As a licensed drone professional and technologist, Ken has pioneered "aerial solutions" that give Palmer Land Trust unique and comprehensive perspectives of conserved properties.
Read Bio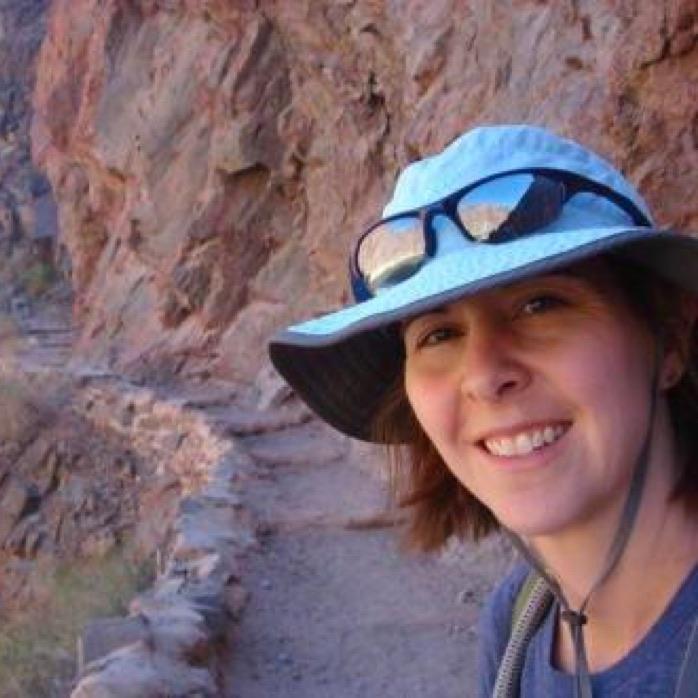 Melissa McCormick
Contract Land Steward
Prior to beginning her career as a park ranger, Melissa earned a Bachelor of Arts in Biology from St. Mary's College of Maryland and a Master of Science in Natural Resource-Based Recreation from Virginia Tech. As a college student, she spent five summers working for the Boy Scouts of America in New Mexico and developed a love for the Front Range of the Rockies. In 2013, she and her family moved to Colorado Springs, and she took a full-time position as a natural resource specialist for the City of Colorado Springs Parks Department from 2014-2017. Today, Melissa currently balances her conservation work with "mom duties" and volunteer jobs and serves on the Board of Directors of the Rocky Mountain Field Institute. In 2019 she served, for her first time, as a contract land monitor in the Pikes Peak Region. She is a certified interpretive guide and a Leave No Trace trainer who brings weed management expertise to the Palmer team. As a seasoned professional and a parent, Melissa recognizes the importance of conserving land to protect southern Colorado's scenic backdrop, recreational opportunities, and clean water.
Read Bio