Bike the Bessemer: Enjoy a Bike Tour of Pueblo's Farmlands on Sept. 30, 2023
August 10, 2023
Back to blog feed
Registration closes, Friday, September 22, 2023.
As the golden hues of autumn start to paint the landscape, there's no better way to embrace the beauty of the changing season than by hopping on a bike and embarking on a remarkable journey with Palmer Land Conservancy. Get ready to pedal gently through the heart of southern Colorado's lush farming community and revel in a day of adventure, discovery, and delectable food at the third annual Bike the Bessemer event on September 30, 2023.
Designed to deepen your connection to local foods and the rich agriculture legacy of the region, this guided bike tour will delight all of your senses on a one-of-a-kind Colorado adventure. The ride offers participants a chance to explore Pueblo's premier agricultural lands while highlighting the significance of its vital water resources.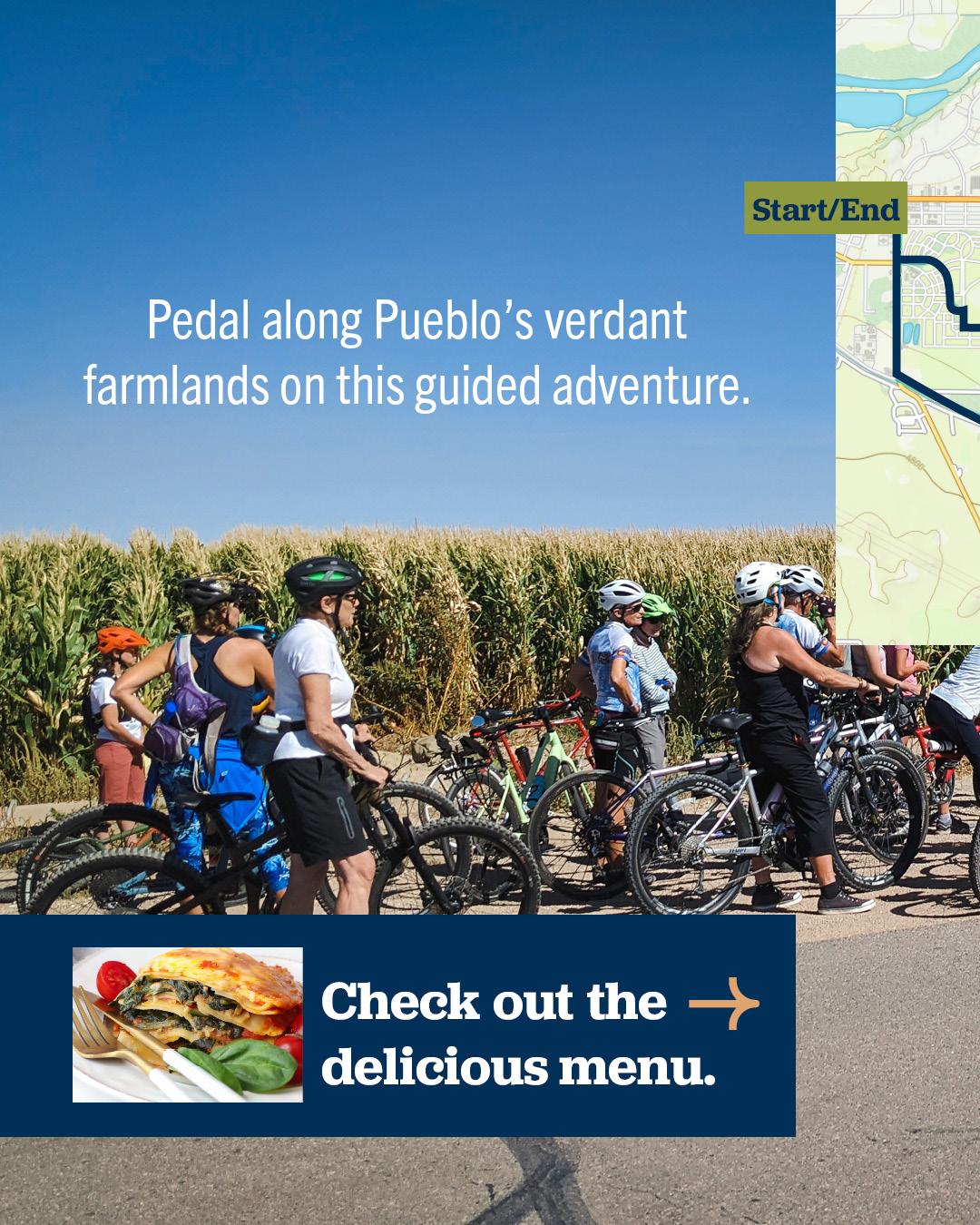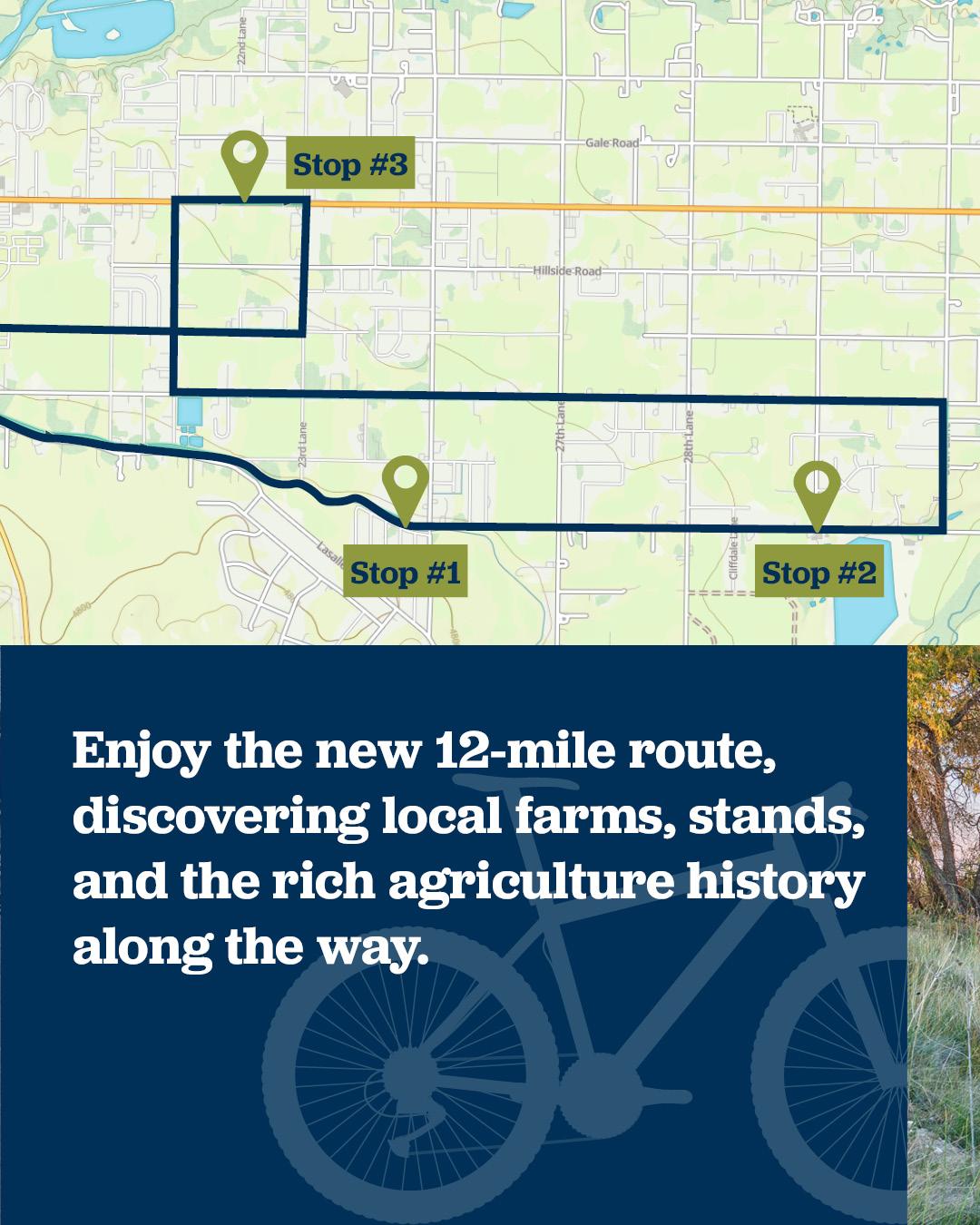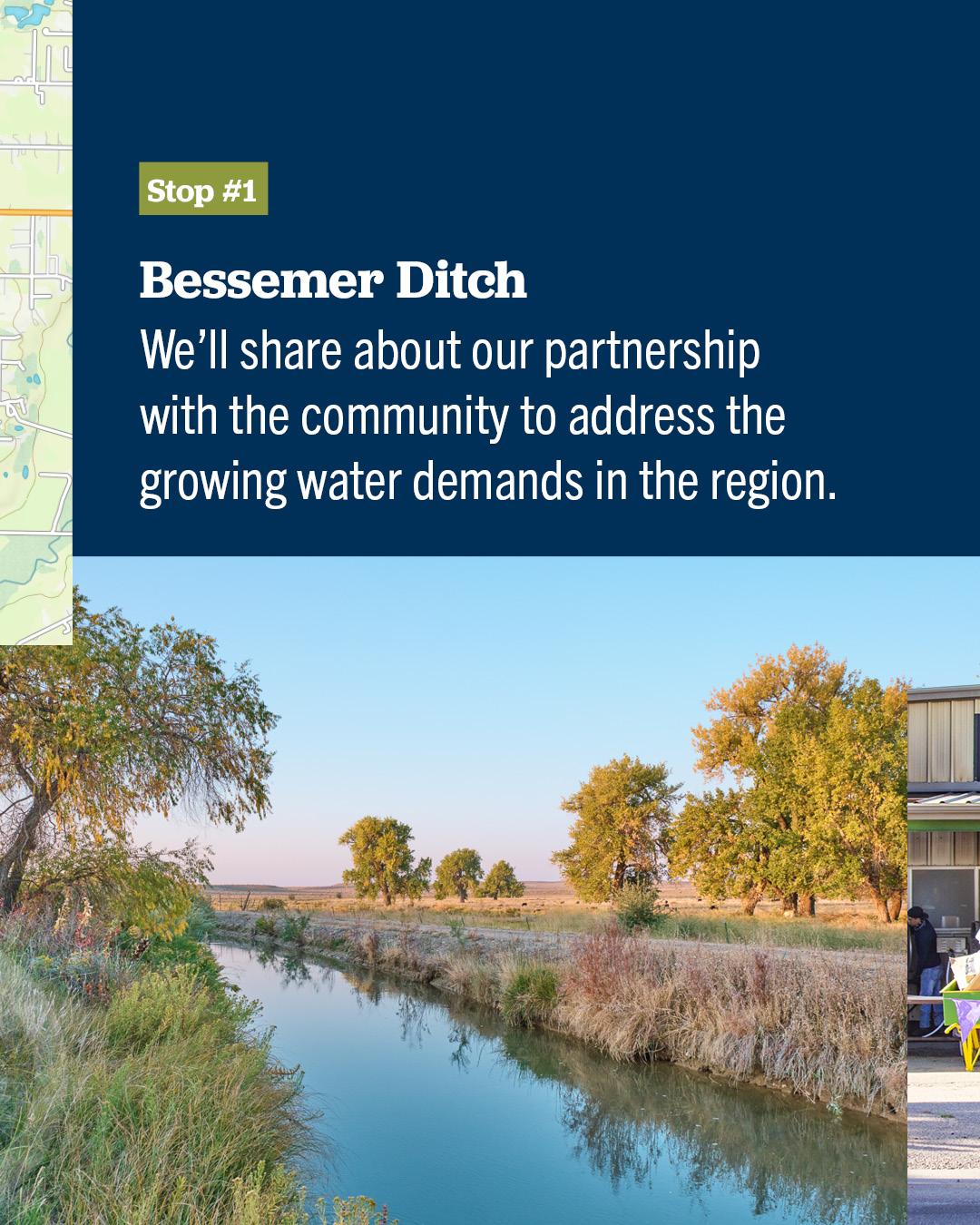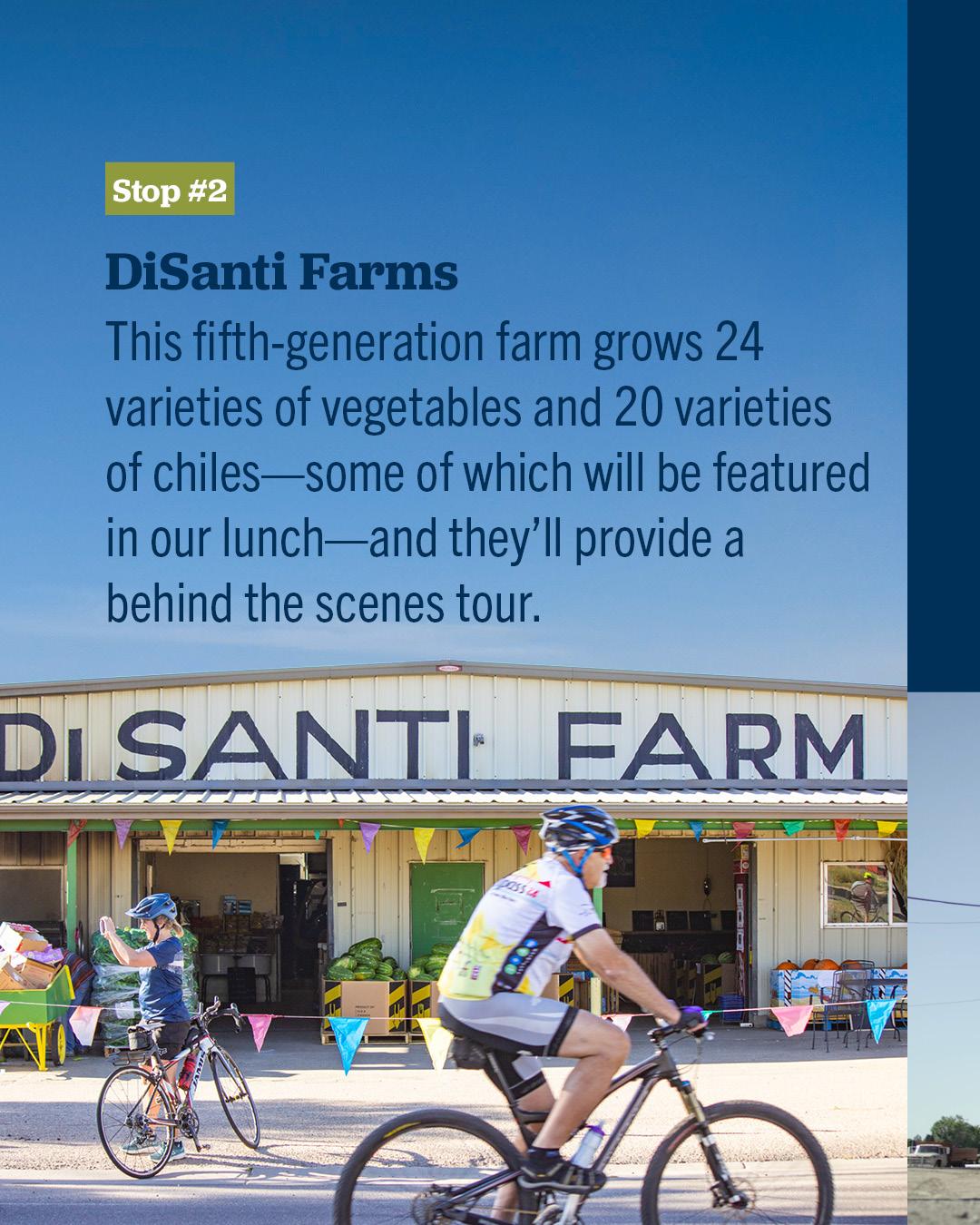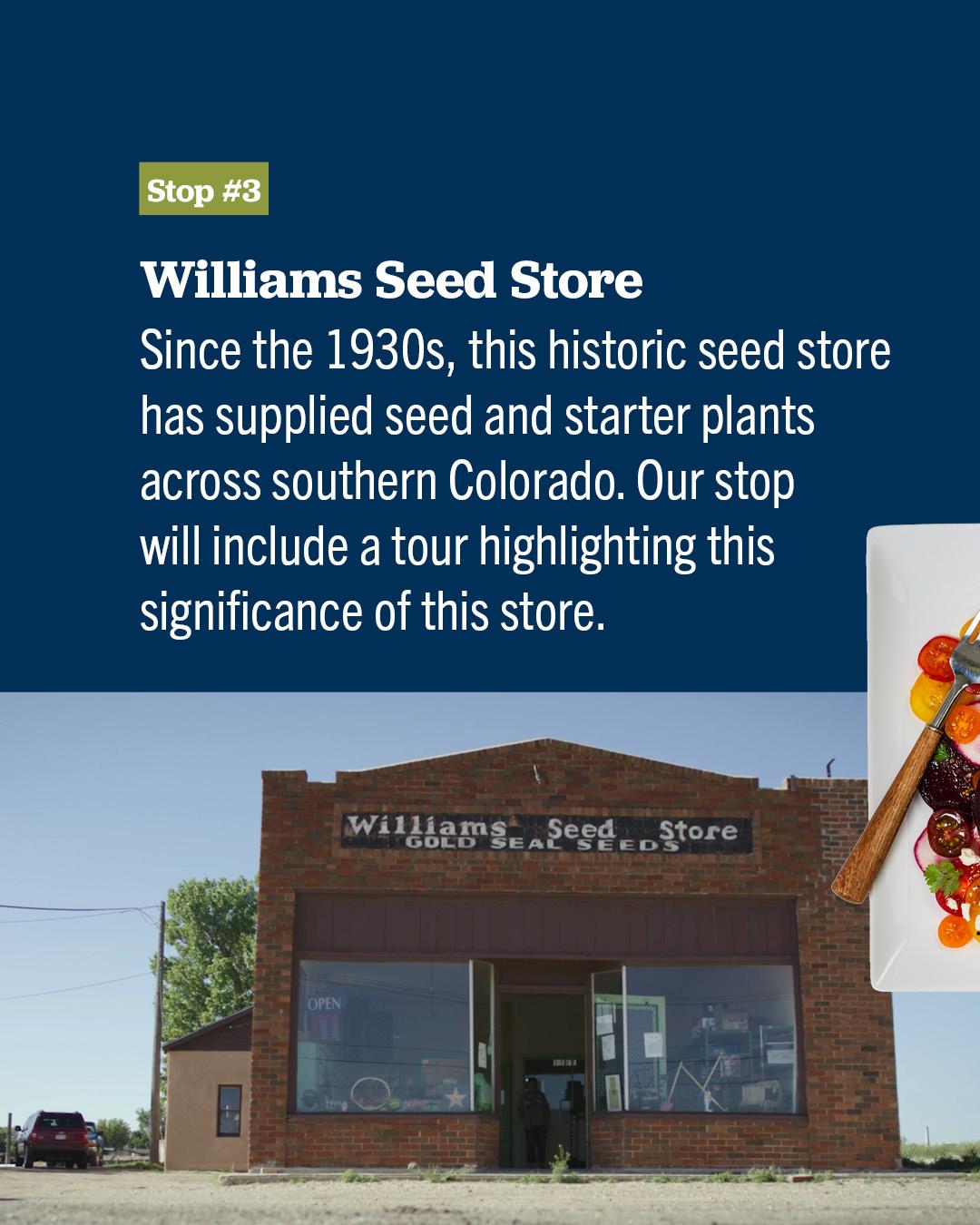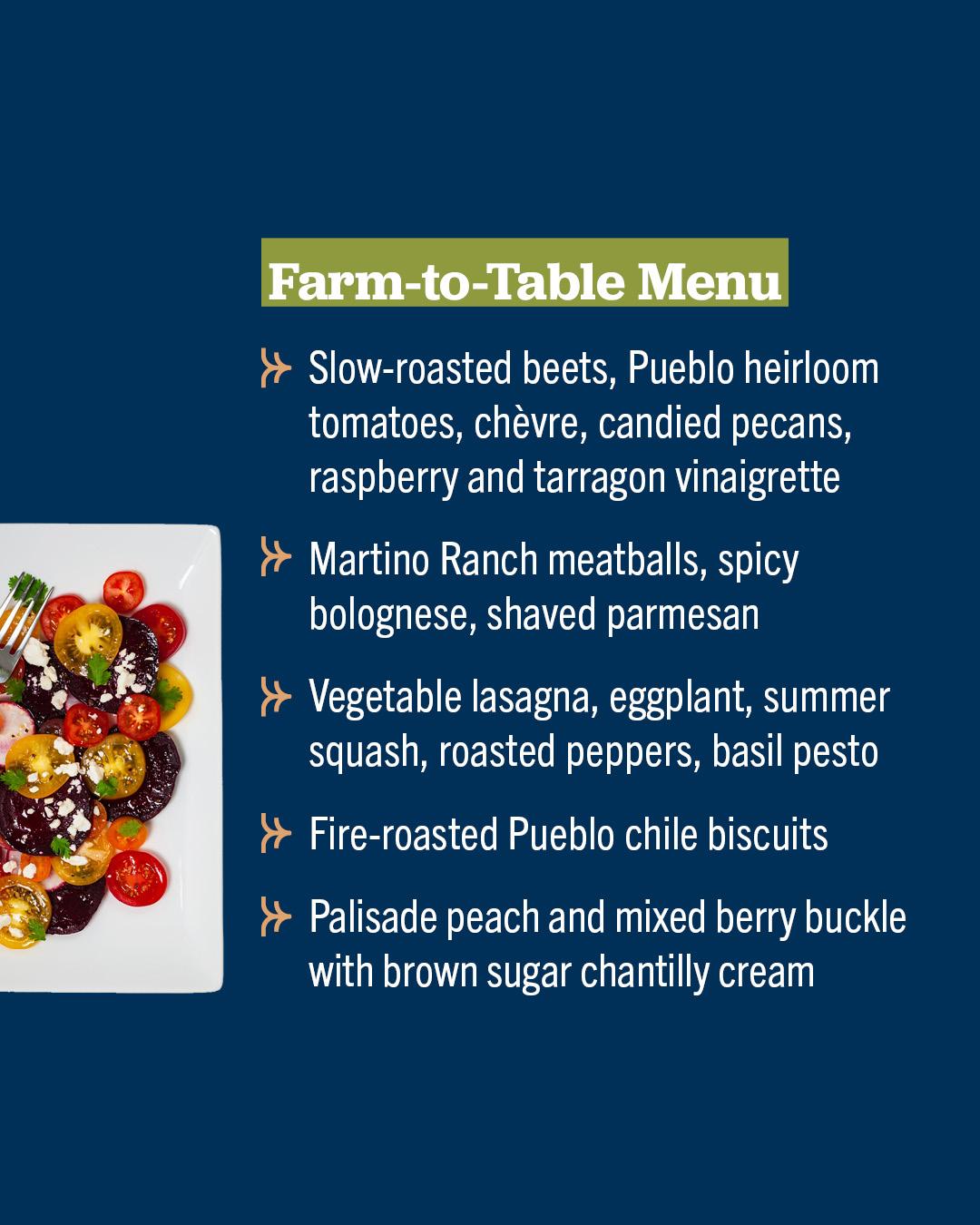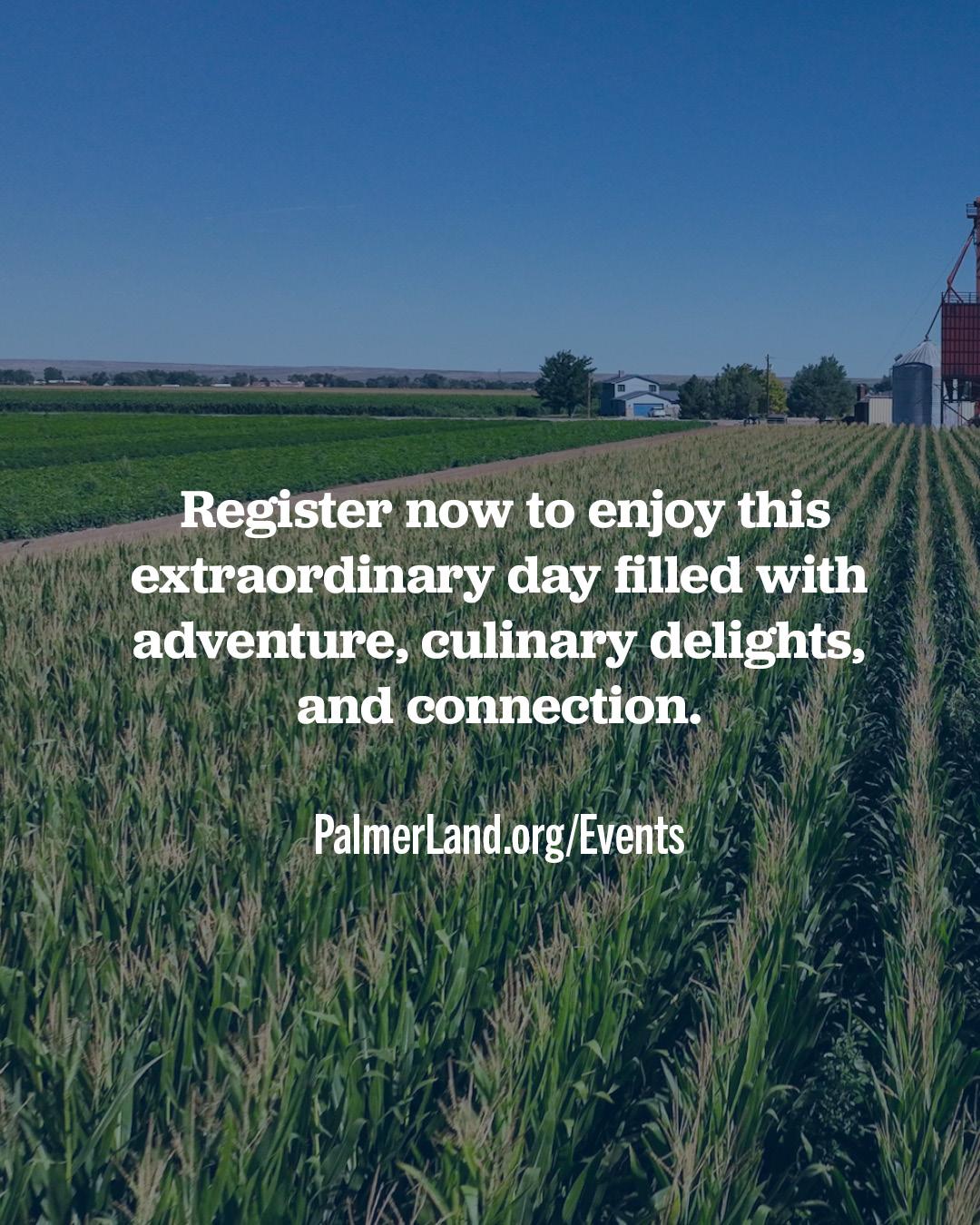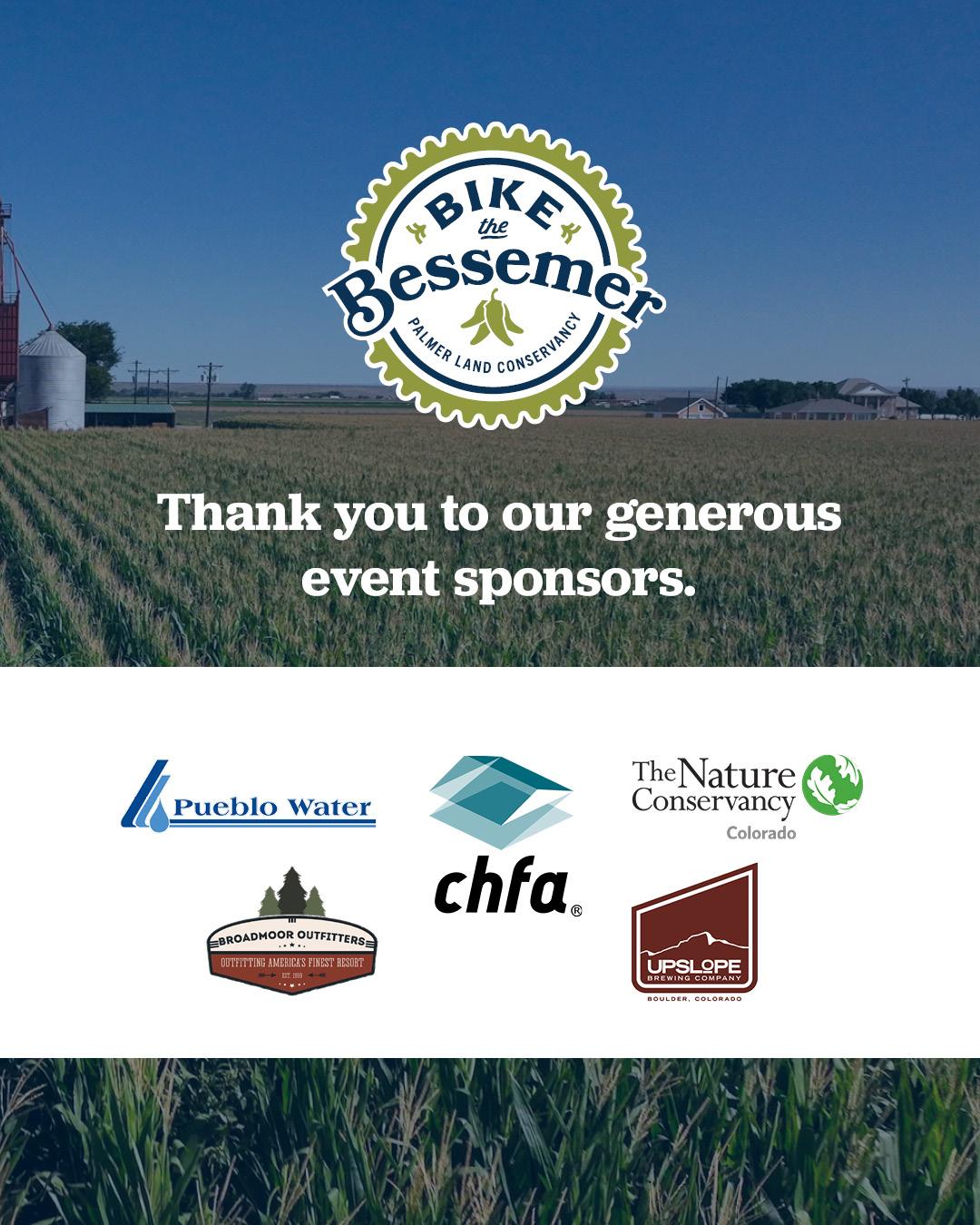 The adventure kicks off with a leisurely 12-mile bike ride (three-quarters paved, one-quarter gravel) that winds through the picturesque countryside, making stops at local farms and farm stands along the way. Here's your chance to get an exclusive behind-the-scenes peek into the operations of these farms, gaining insights into the history and witnessing firsthand the dedication that goes into cultivating fresh produce. And if something catches your eye, worry not—you can purchase the freshest picks of the season, which will be conveniently shuttled back to your vehicle for you.
One of the tour's highlights is the historic Bessemer Irrigation Ditch. As you cycle along farm lanes, you'll learn about this water resource's pivotal role in preserving Pueblo's rich agricultural heritage, underscoring the delicate balance between nature and nurturing the land.
After a pleasant ride, it's time to treat your taste buds to a well-deserved reward. Indulge in a refreshing beer or cold beverage as you unwind and prepare for a mouthwatering farm-to-table lunch. Crafted with care by Richard Warner, the visionary behind Bingo Burger, this delectable spread showcases the best ingredients sourced directly from the local farmers in Pueblo County. Each bite is a celebration of flavors, a tribute to sustainability, and a reminder of the symbiotic relationship between the land and its stewards.
Lunch will include:
Slow-roasted beets, Pueblo heirloom tomatoes, chèvre, candied pecans, raspberry and tarragon vinaigrette
Martino Ranch meatballs, spicy bolognese, shaved parmesan
Vegetable lasagna, eggplant, summer squash, roasted peppers, basil pesto
Fire-roasted Pueblo chile biscuits
Palisade peach and mixed berry buckle with brown sugar chantilly cream
When you register for this exceptional event, you're not just signing up for a bike ride and a meal—you're joining a community of like-minded individuals who share a passion for nature, conservation, and supporting local agriculture. So, pump up those tires, gather your enthusiasm, and prepare to immerse yourself in the splendor of southern Colorado's agricultural heritage. The Bike the Bessemer event promises to be a day of discovery, connection, and nourishment—for both body and soul. Don't miss the opportunity to experience the charm of Pueblo County's farms, waterways, and culinary treasures in one unforgettable journey.
DETAILS
September 30, 2023 | 8 a.m. - 1 p.m.
St. Joseph Catholic Church Parish Hall
1144 S Aspen Rd, Pueblo, CO 81006
Thank you to the Generous 2023 Bike the Bessemer Sponors

R. Petritz Foundation
Become a Sponsor