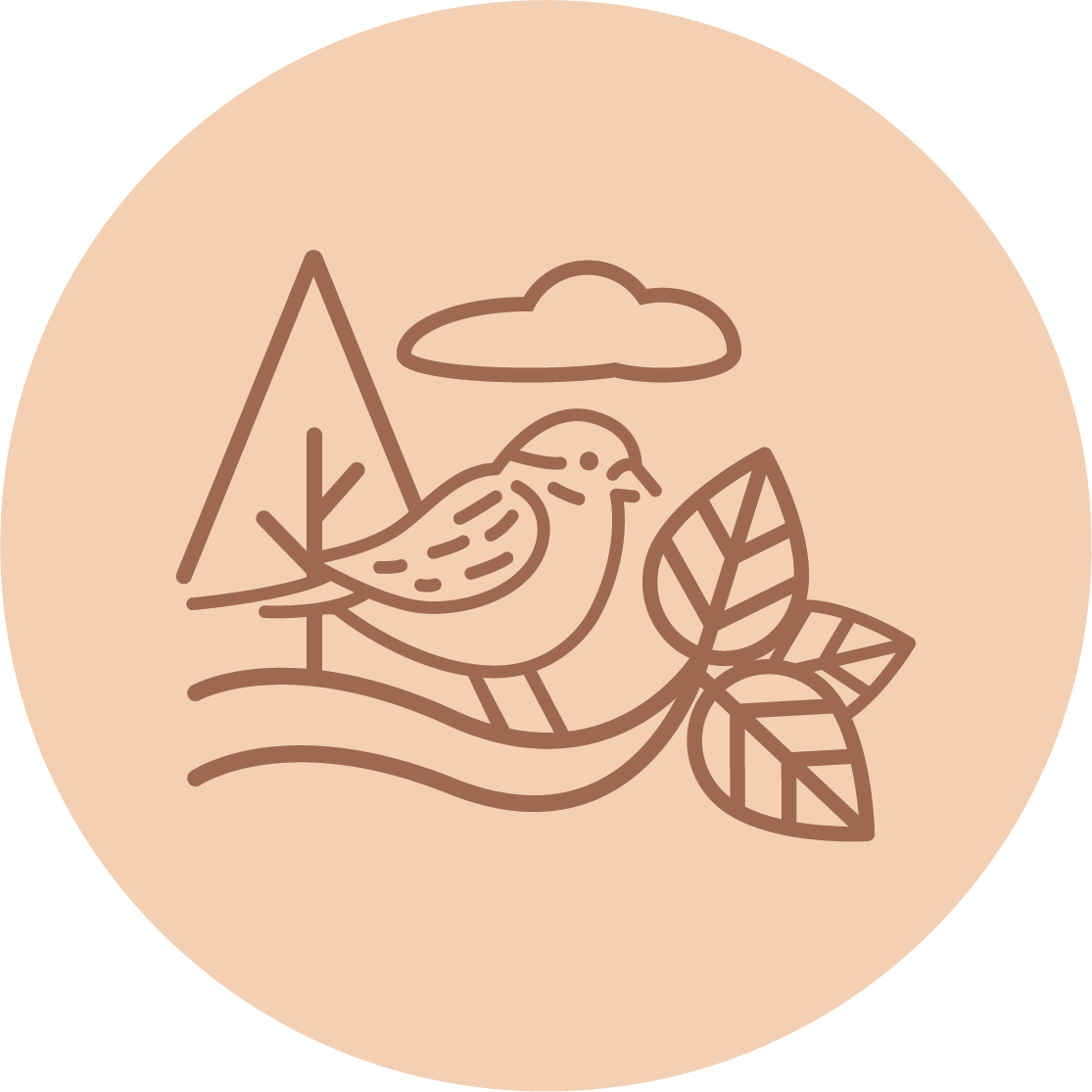 Land for nature
Keep it natural
Whether it's Pikes Peak, the mighty Arkansas River, or the rolling plains—our landscape is a beacon of inspiration for southern Colorado. Conserved land, water, and nature stand at the intersection of our individual and community health and prosperity.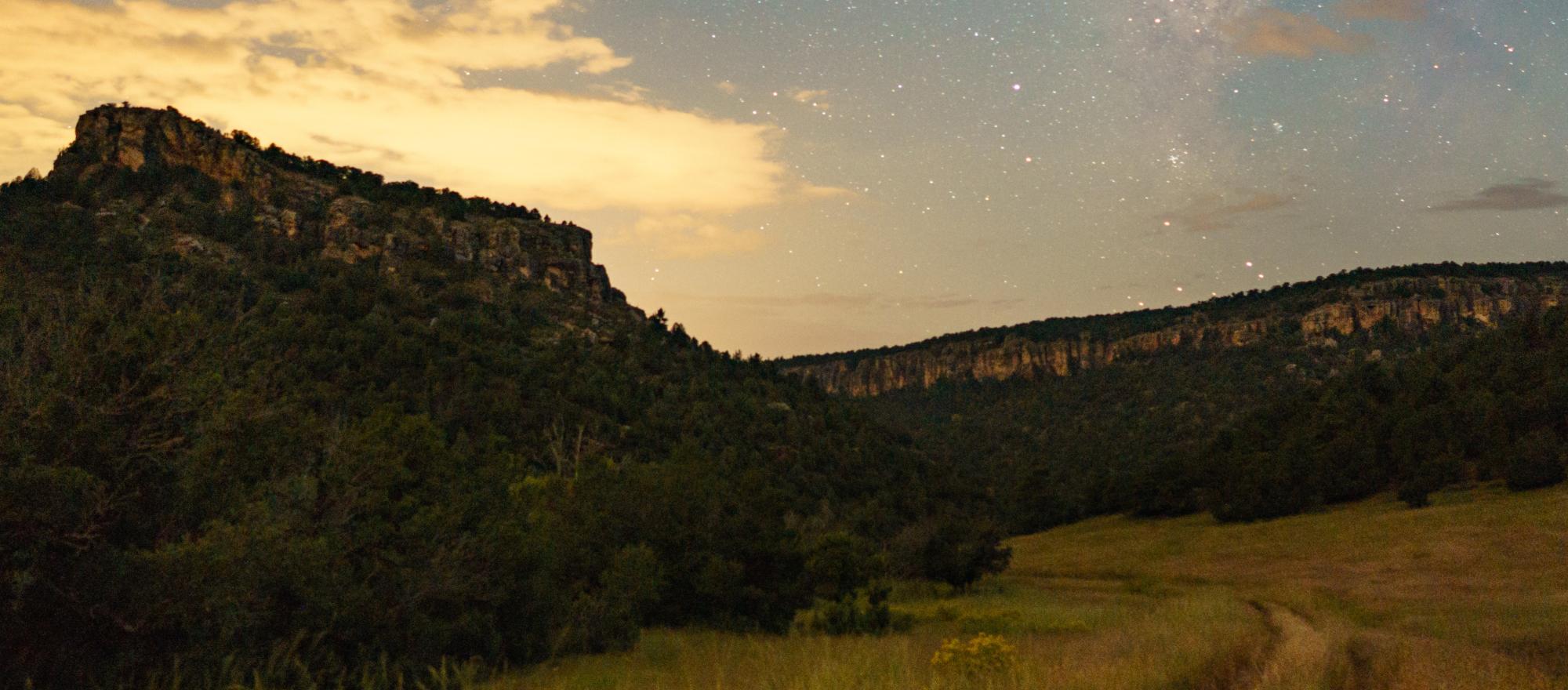 Pikes Peak Conservation Corridor, Hwy 24
One of Palmer's legacy initiatives, the Pikes Peak Conservation Corridor, is a powerful example of partnerships. Along the north and west slopes of Pikes Peak are 23 miles of uninterrupted views of America's Mountain, made possible thanks to a collaborative of landowners who understood the importance of protecting the views of Pikes Peak. Contiguous to Mueller State Park and backing up to National Forest land, the conserved corridor of private land contributes to a conserved landscape of hundreds of thousands of acres, a combined 6,000 acres of private and public land make up this scenic corridor. These iconic views that frame the north slope of Pikes Peak between Woodland Park and Divide, are witnessed by over 20,000 vehicles traveling Highway 24 each day.
Efforts began in 1992 when Al Hagedorn donated an easement to Palmer after consulting neighboring ranchers and obtaining their blessings. In the course of 20 years, Palmer continually worked to bring additional collaborative projects like the Catamount Ranch Open Space, Clark Ranch, and Markus Ranch to complete the Pikes Peak Conservation Corridor. Unspoiled natural landscapes are one of the reasons we live here, and this one will remain, forever.
COLLABORATION WITH
Public and private landowners and philanthropic community
Connects To
Thousands of acres of National Forest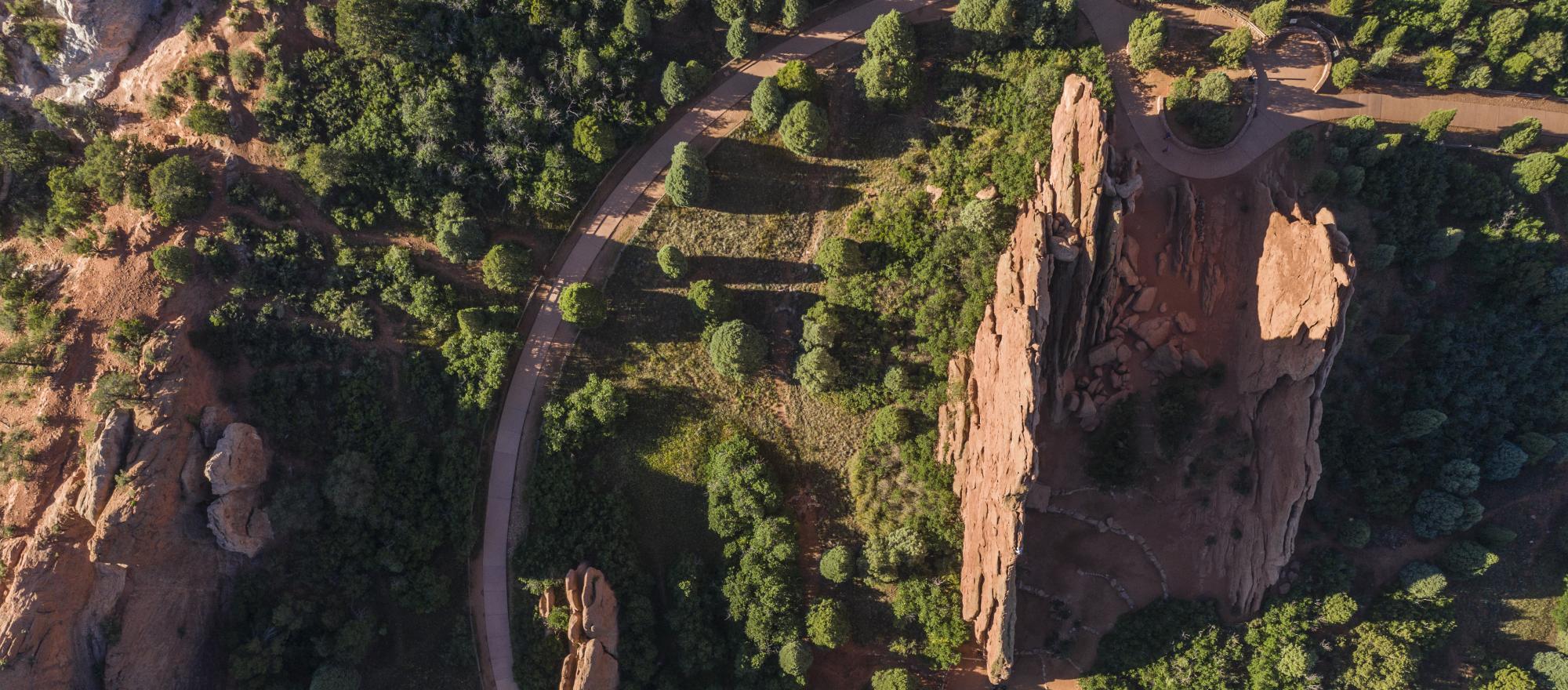 Garden of the Gods
A world-class iconic landscape, Garden of the Gods Park is a 1,367-acre geologic wonder that attracts an astonishing six million people from all over the world each year. Whether by car, foot, horseback, bike, or even segway, this beloved park is the ideal place to bring visiting friends and family or to find your own solace in the majestic and awe-inspiring red rock formations.
Palmer Land Conservancy has worked to help protect this one-of-a-kind park since our inception. In 1980, Palmer played a key role in the transfer of 37 acres containing Blair Bridge from A.G. and Margaret Hill to the City of Colorado Springs to be incorporated into the park. Some years later, when development along the boundary of the park was proposed, Palmer worked quickly to purchase land, thereby catalyzing the eventual protection of the majestic views provided by these backdrop lots. Ultimately, this land was donated to the City who added it to the growing park. Working for nearly three decades, Palmer and the City have protected more than half of the lots that provide the backdrop views of Garden of the Gods and Pikes Peak.

We are grateful for the work of the staff and trustees of Palmer over the years who recognized the importance of this special park and worked hard to ensure its protection forever.
Collaboration with
City of Colorado Springs, landowners, and funders
Areas PROTECTED
Blair Bridge; surrounding backdrop lots around the park
#BeALandLover
Share your favorite iconic views of southern Colorado with us on social media.
Explore & Discover
Learn more about our work, conservation news and events by signing up for our
newsletter and get a free download of our Field Guide to 20 of our protected parks and open spaces.