Recipe: No-Knead Bread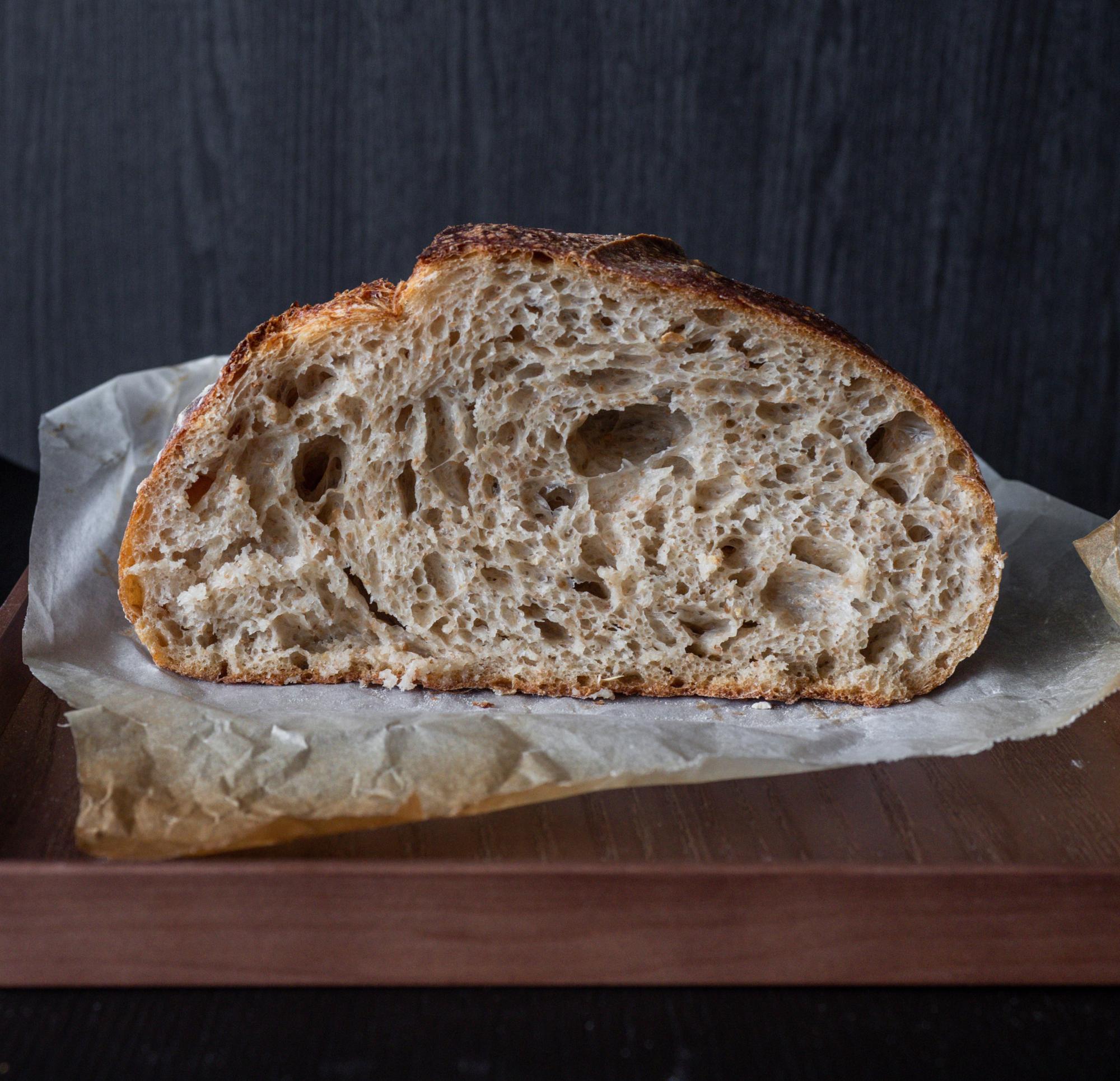 There is nothing like freshly baked bread when the weather turns cold - or any time of year, for that matter. Mark Bittman's No-Knead bread is a simple and foolproof recipe for a delicious, rustic loaf. Add a swirl of cinnamon and raisins for something sweet, or spice it up with Pueblo chiles and cheddar.
Ingredients
4 cups all-purpose or bread flour, plus more as needed
Scant 1/2 teaspoon instant yeast
2 teaspoons salt
2 cups of warm water
Extra flour for dusting
Instructions
Combine the flour, yeast and salt in a large bowl and mix until combined. Add 2 cups of warm water (plus an extra splash if you're at higher elevation) to the dry ingredients and stir until just combined. The dough should be shaggy and sticky. Cover the bowl with plastic wrap and let rest for about 18 hours at room temperature. The dough is ready when the surface is covered in bubbles. (Tip: Disposable plastic shower caps from hotels are a great tool for covering your bowl and are reusable.)
After about 18 hours, lightly flour a work surface, and place the dough on the floured surface. Fold it once or twice. The dough should be soft, but not very sticky once dusted with flour. Cover the dough on the counter using the bowl (flipped over on top of the dough) and let rest for about 2 hours. You'll know the dough is ready when it has doubled in size and does not spring back readily when poked with your finger.
About 30 minutes before the dough is ready, place your dutch oven (and lid) in the oven and preheat to 450°F. When the oven is preheated and the dough is ready, carefully place the dough into the dutch oven and replace the lid. The dough might look messy when you drop it in the dutch oven, but it will even out as it bakes. Bake for 30 minutes and then remove the lid from the dutch oven and continue baking for another 15-20 minutes until the bread is golden brown. Let the bread rest for 30 minutes before slicing. Enjoy!