Seasonal Bites | June
Pickled Carrots & Roasted Carrots with Orange and Thyme
June marks the beginning of the season for carrots. We're celebrating this in-season root vegetable with two simple recipes that yield different, but equally delicious results. Grab a bunch of carrots from your local farmers' market and enjoy an easy to make zesty 4-ingredient carrot recipes. Enjoy!
Pickled Carrots
Recipe by The Minimalist Baker
Ingredients
~1 lb carrots, tops removed, peeled if needed, sliced into sticks
2/3 cup distilled white or apple cider vinegar
2/3 cup water
1/2 tsp sea salt
1 Tbsp sugar (or stevia to taste)
Instructions
Add carrots to a large mason jar or glass container. Set aside.
To a small saucepan add distilled white vinegar, water, salt, and sugar. Bring to a simmer over medium heat and stir to fully dissolve salt and sugar. Taste and adjust flavor as needed, adding more salt or sugar to taste.
Pour the brine over the carrots, ensuring they are fully submerged. If needed, add more vinegar or a little water to cover.
Seal well and shake to combine. Then refrigerate for at least 1 hour. The flavors will deepen and intensify the longer it marinates. The best flavor is achieved after 24 hours.
Will keep in the refrigerator for 2-3 weeks (sometimes longer). Not freezer friendly.
---
Roasted Carrots with Orange and Thyme
Recipe by Anna Carl of The Yellow Table featured on the Fresh Exchange
Ingredients
Two bunches of carrots (preferably multi-colored), rinsed and scrubbed, greens trimmed
1 to 2 tablespoons olive oil
Juice of 1/2 orange
6 to 8 thyme springs
4 garlic cloves, crushed
Sea salt + pepper, to taste
Instructions
Preheat the oven to 450 degrees.
Wash and scrub your carrots and cut off the long greens.
Arrange the carrots uncut on a shallow roasting pan or sheet tray and drizzle with orange juice and olive oil. Scatter garlic cloves and thyme sprigs throughout the tray on and around the carrots. Season with salt and pepper and toss lightly.
Cover the pan with aluminum foil and roast for 25 minutes, or until tender. Remove the foil and let cook for an additional 10 minutes or until beginning to brown.
Season with salt and pepper to taste. Serve warm or at room temperature.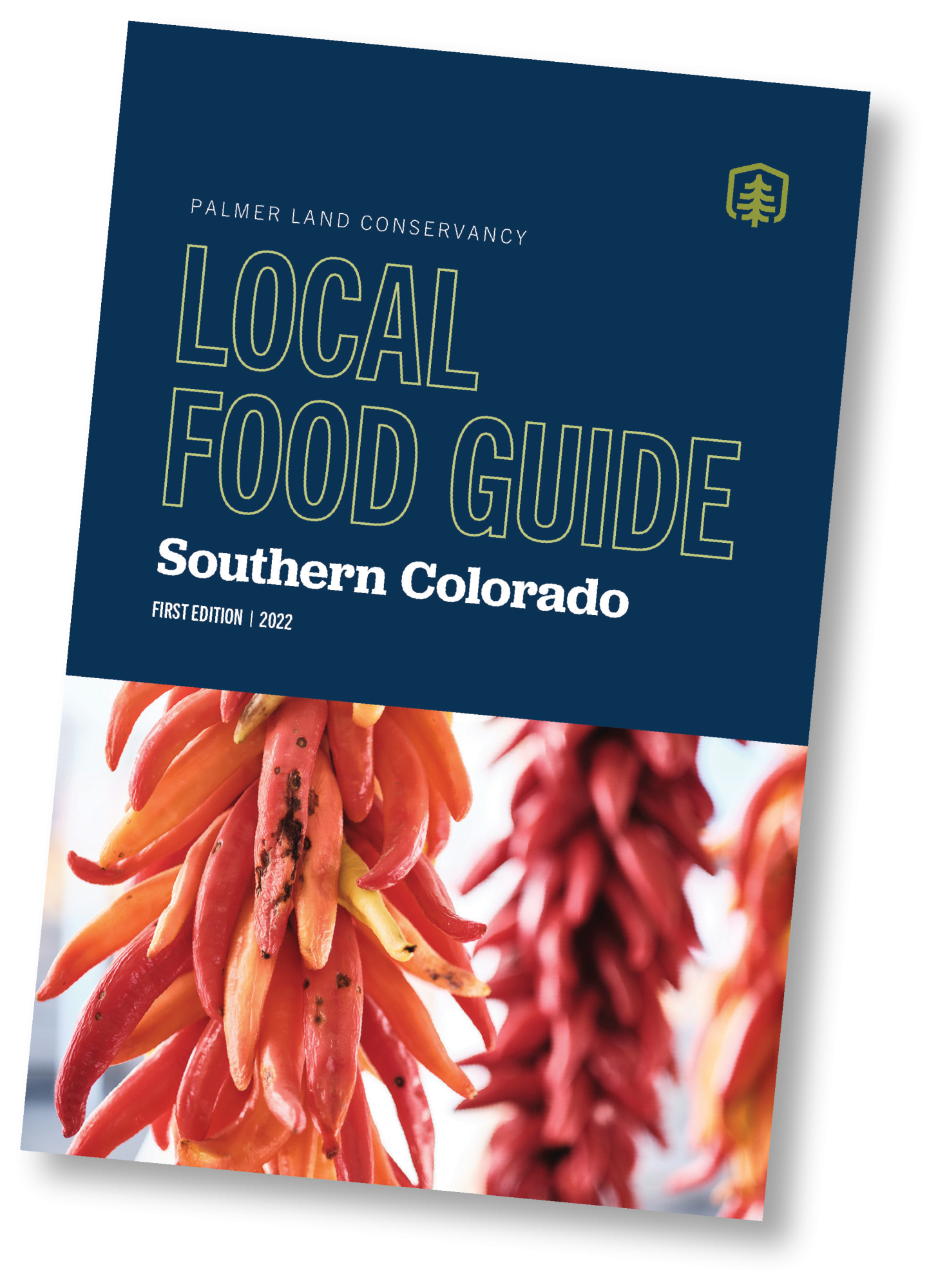 Discover Local Food
Southern Colorado Local Food Guide
Discover in-season produce in Palmer's Local Food Guide—a comprehensive guide to local producers across southern Colorado. From Salida to Rocky Ford, this guide is your one-stop shop to discover farmers, ranchers, and markets where you can shop directly for your favorite in-season produce and products.