Pueblo Chile Pizza Rolls
Steelers linebacker Joe Schobert will be wearing his passion on his feet by sporting one-of-a-kind Palmer Land Conservancy cleats on December 5 against the Baltimore Ravens for the NFL My Cause My Cleats initiative.
To celebrate, we recommend adding Palmer's Pueblo chile pizza rolls to your gameday line-up.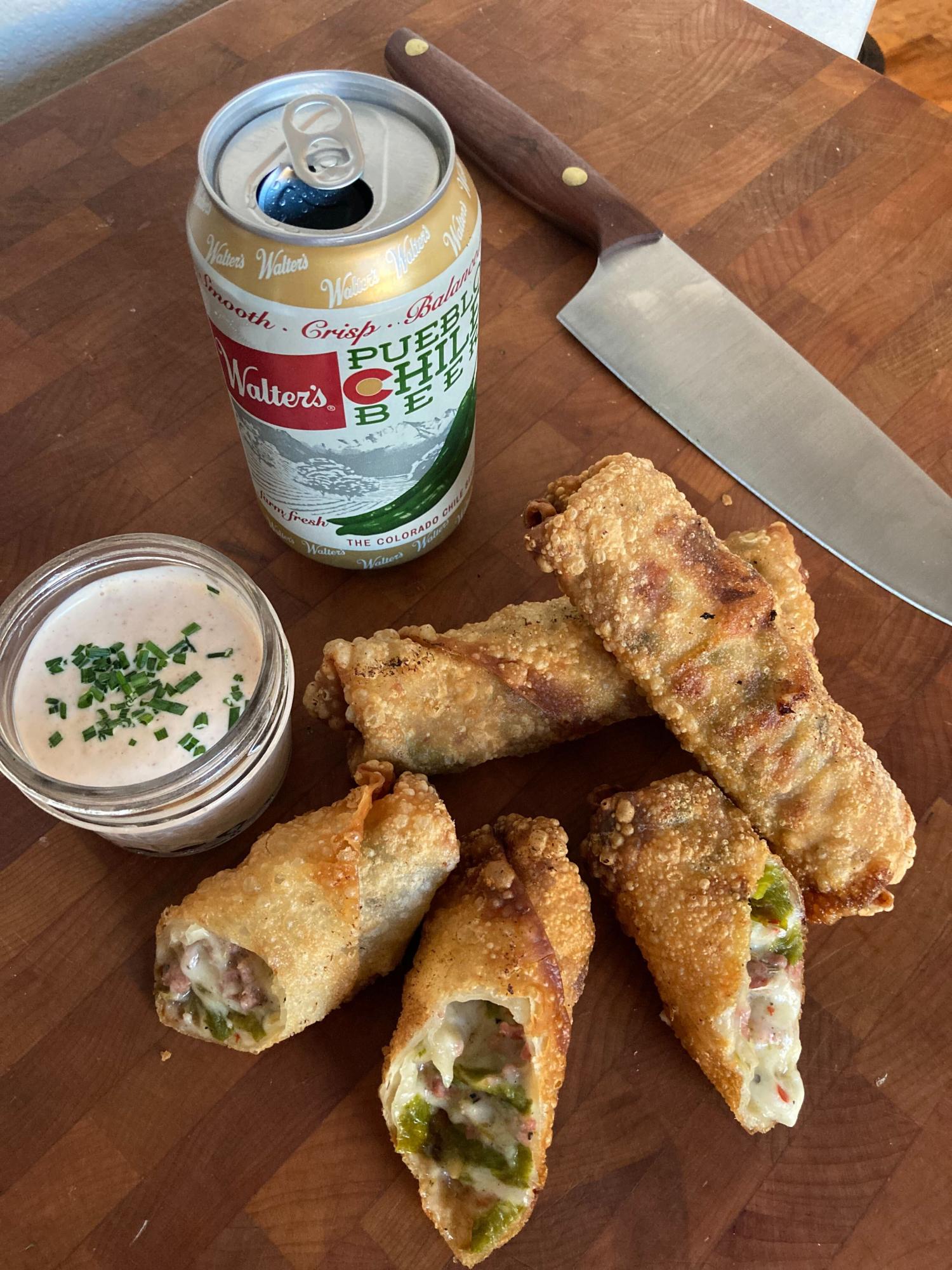 Ingredients
THE ROLLS:
24 egg roll wrappers
12 oz ground Italian sausage
1 cup mozzarella cheese (shredded)
1/4 cup Pueblo green chiles (roasted and chopped)
Vegetable, canola, or peanut oil, for frying
GARLIC AIOLI DIPPING SAUCE:
3/4 cup mayonnaise
3-5 garlic cloves (minced)
Juice of 1 lemon
Salt & pepper to taste
Instructions
Cook sausage on the stovetop. Set aside to let the excess fat drain.
Assemble the aioli by combining all ingredients until incorporated.
In a mixing bowl, stir together cheese, sausage, and chiles.
Add a scoop of cheese mixture to an egg roll wrapper, leaving at least one inch on each side. Use water to brush the exposed wrapper edges. Fold the side edges in and roll the wrapper. Repeat until you run out of filling.
Heat enough oil in a medium saucepan over medium-high heat to cover the rolls. Fry rolls for 2-3 minutes, or until GBD (golden brown delicious).