The best places to hike, bike, and stroll this holiday season
December 22, 2022
Back to blog feed
The best places to hike, bike, and stroll this holiday season
The holidays are here and hopefully, we all can make time to get outside and enjoy the trails. We have put together a few of our favorite Palmer-protected parks to hike, bike, and stroll with your family and friends. These parks are a part of the 20 public parks and open spaces in the Pikes Peak region that we've protected forever. They are central to the important conservation work we do at Palmer Land Conservancy—protecting land so that it can be enjoyed today and by future generations forever.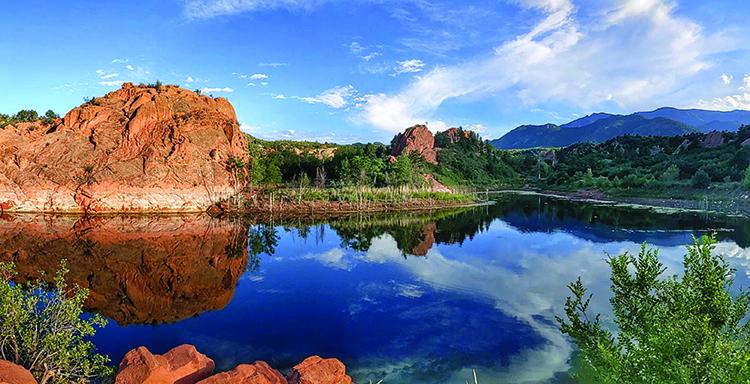 HIKE: Red Rocks Open Space
With 40 miles of trails amongst towering sandstone formations, Red Rocks Open Space is an ideal place to adventure this holiday. Red Rocks Open Space offers trails from easy to moderate and you can up your difficulty by connecting to Section 16 and admiring Red Rocks from above.
---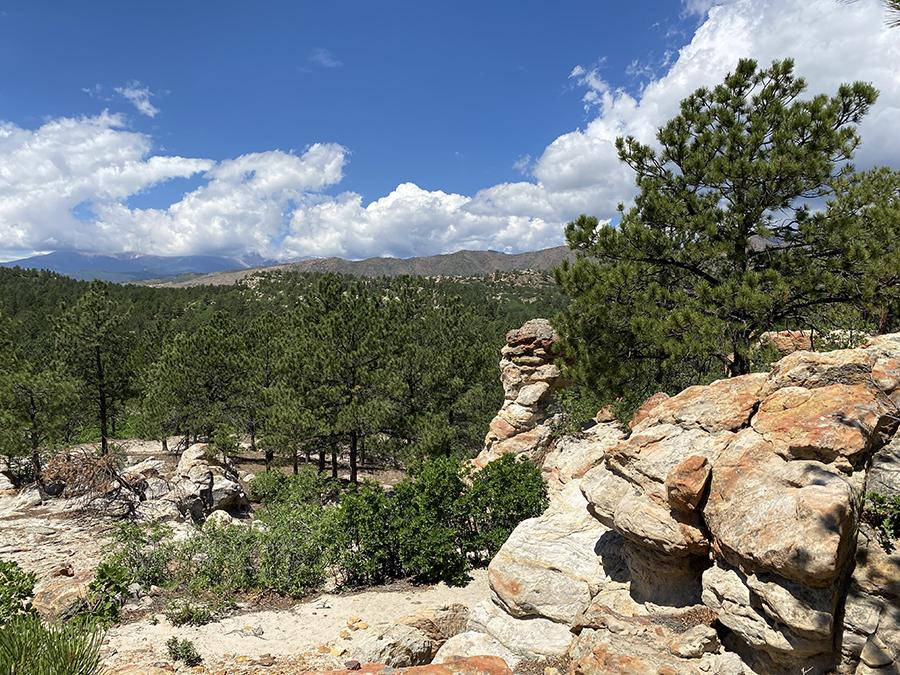 BIKE: Ute Valley Park
Ute Valley Park–a Palmer-protected property in the heart of Colorado Springs' Rockrimmon community–boasts 17 miles of trails to explore on two wheels. With trails ranging from slow climbs through scrub oak, flowy singletrack, rock gardens, and white knuckle-inducing ridge rides, Ute Valley has something for everyone.
---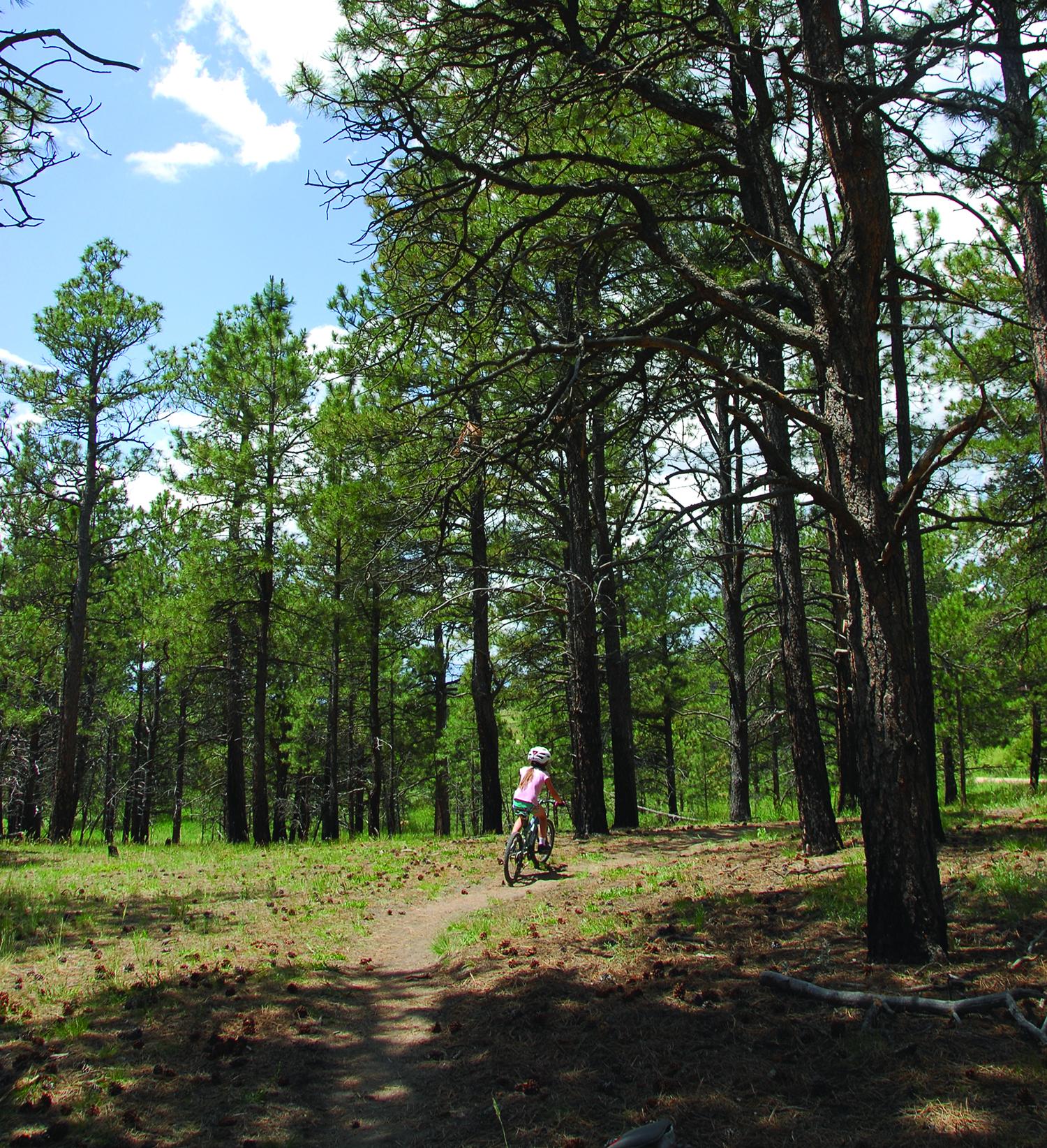 STROLL: Pineries Open Space
Pineries Open Space is an ideal choice when looking for an easy stroll for the whole family. With a smooth loop with minimal elevation gain, the 8.5-mile trail winds through meadows and densely wooded areas hosting tall, old-growth pine trees, and ponds.
---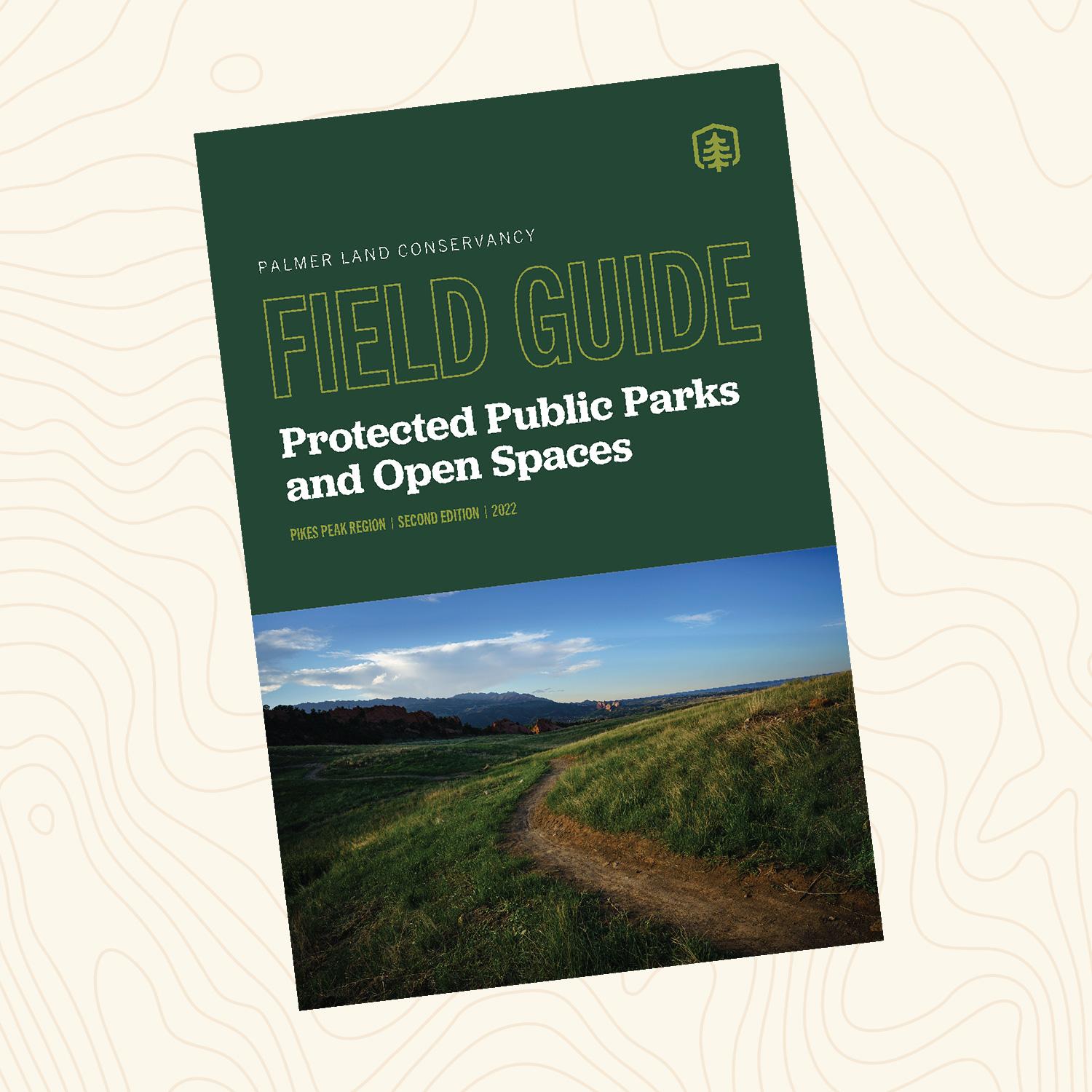 Want more ideas for trails and parks to explore and to learn about their history? Check out Palmer's Field Guide to our 20 protected parks and open spaces. These special places are protected forever! Get the guide here!