Protecting Nature, Securing Military Operations: Palmer Land Conservancy is Proud to Partner for Conservation
November 1, 2023
Back to blog feed
In a groundbreaking move towards preserving Colorado Springs' natural beauty and military preparedness, The Nature Conservancy, Trust for Public Land, and Palmer Land Conservancy have joined forces to launch the Security, Open space, and Agricultural Resiliency Initiative (SOAR). This multi-year endeavor aims to protect high-priority wildlife habitats, open spaces, and agricultural landscapes that are vital for military training areas, particularly for the United States Air Force Academy.
Under the SOAR Initiative's banner, the partners recently celebrated their first major achievement: the acquisition of 11,900 acres of the historic Bohart Ranch, a significant portion of a vast 48,000-acre property. This strategic move safeguards critical Air Force training areas, such as the Bullseye Auxiliary Airfield, ensuring uninterrupted operations and pilot proficiency. The initiative responds to the challenges posed by encroaching development, safeguarding key lands like Bohart Ranch from being negatively impacted while conserving crucial wildlife habitats and supporting the local agricultural economy.
The Nature Conservancy and Trust for Public Land led the acquisition of Bohart Ranch and Palmer provided project support. The Bohart Ranch, owned by the Colorado State Land Board, is home to diverse ecosystems, supporting over 200 plant species, 40 native mammal species, and numerous grassland bird species. The Nature Conservancy has leased and sustainably managed the property since 1998—preserving its natural heritage. The Nature Conservancy subleases the ranch to a multi-generational ranching family known for their sustainable ranching practices. This acquisition, covering nearly 19-square miles, marks the first phase of a multi-phase project aiming to conserve the entire 75-square mile ranch.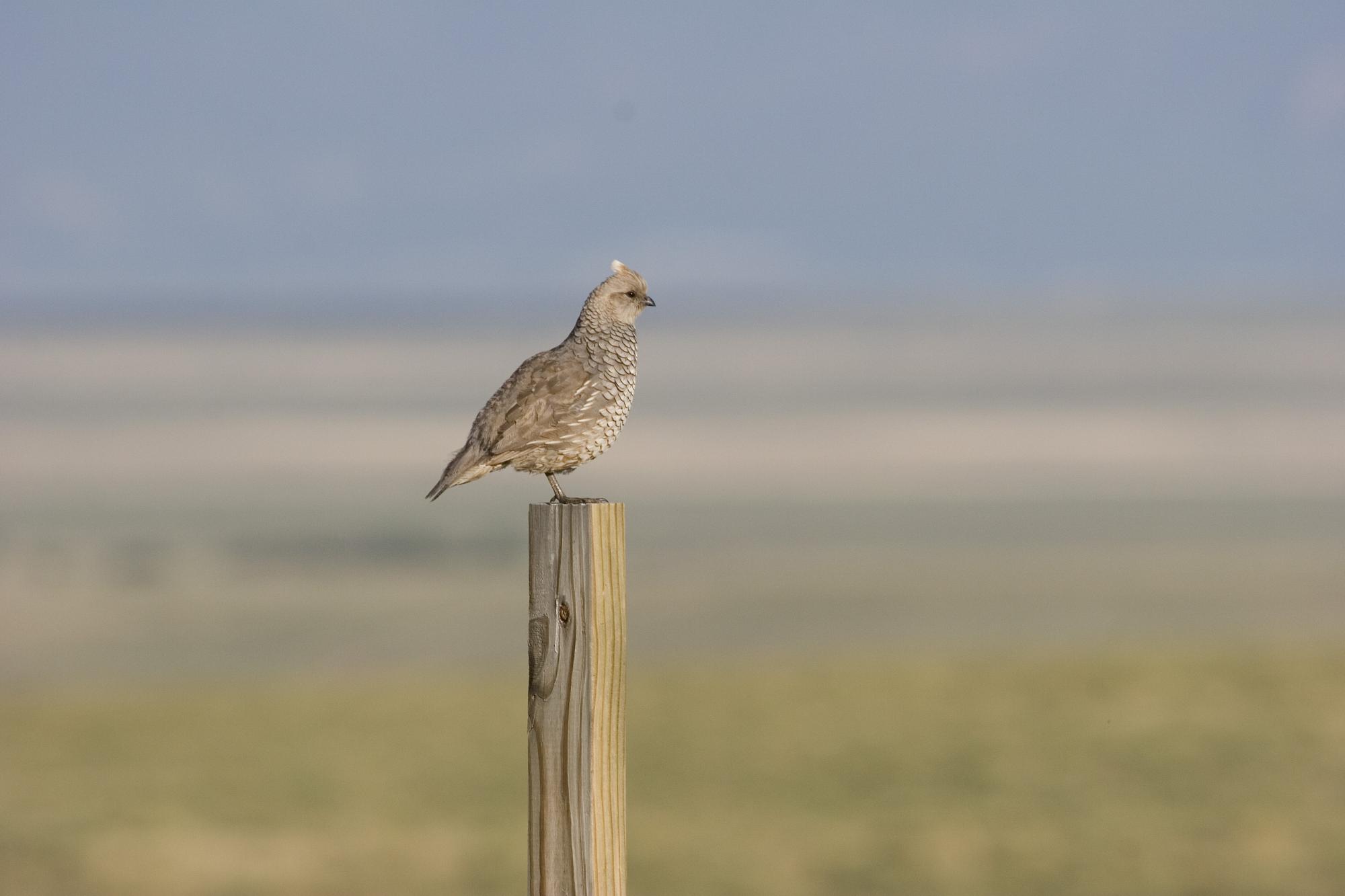 Crucially, the SOAR Initiative is not merely a conservation effort; it's a testament to the power of collaboration. Partnerships with the U.S. Department of Defense's Readiness and Environmental Protection Integration (REPI) program, the Defense Mission Task Force, Great Outdoors Colorado, and private entities like Northrop Grumman and El Pomar Foundation exemplify the shared commitment to preserving nature, bolstering military readiness, and ensuring a sustainable future for Colorado Springs.
Palmer Land Conservancy's involvement underscores our dedication to the region's environmental and military resilience. By balancing the community's needs, military institutions, and natural ecosystems, the SOAR Initiative represents a paradigm for successful, community-driven conservation efforts. With such collaborative initiatives, a harmonious coexistence between nature, military operations, and a thriving community becomes an achievable reality.
"The SOAR project will bring tremendous value and benefits to the Colorado Springs community now and for future generations."

Rebecca Jewett, President and CEO of Palmer Land Conservancy