Rebecca Jewett Receives 2022 Mayor's Young Leader Award
During the ninth annual City of Colorado Springs Mayor's Young Leader Awards event on October 26, Mayor John Suthers recognized Rebecca Jewett, President and CEO of Palmer Land Conservancy, and five other individuals for making extraordinary efforts in their field while having a positive impact in the Colorado Springs community.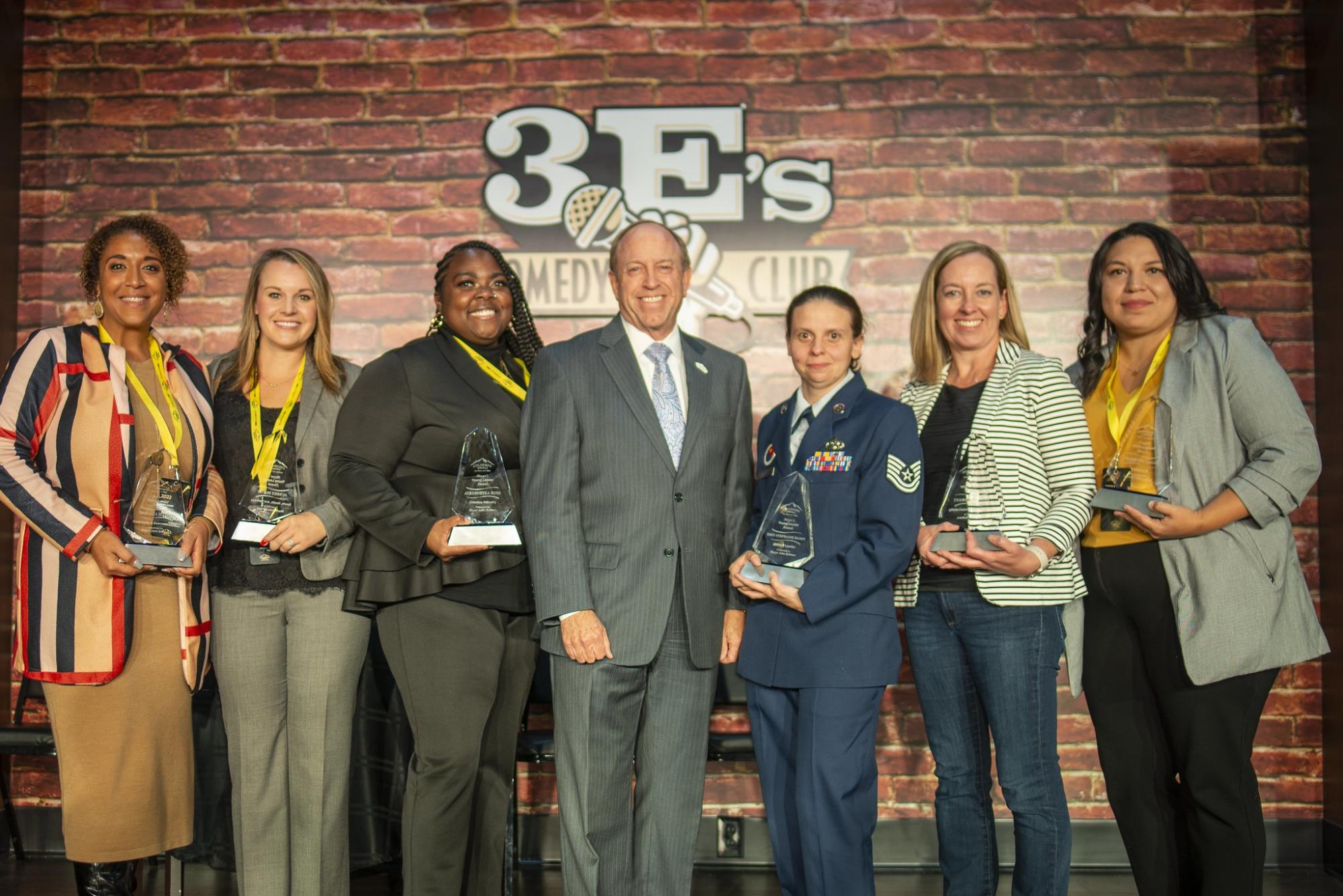 Technology and Sustainability: Rebecca Jewett | Palmer Land Conservancy
As president and CEO of the Palmer Land Conservancy and the former executive director of the Rocky Mountain Field Institute, Rebecca Jewett is committed to community health and building through land and water conservation. Driven by on-the-ground impact, she has led the exponential growth of Palmer Land Conservancy, growing the organization more than four-fold and securing millions of dollars to conserve critical natural landscapes and water resources. She has led high-impact projects, such as expanding Ute Valley Park, conserving Jones Park Open Space, and navigating and ensuring public access through the conservation of Strawberry Hill in North Cheyenne Cañon Park. Rebecca has also served on the boards and committees of numerous nonprofits, including the Land Trust Alliance's National Leadership Council, Colorado Fourteeners Initiative, Conservation Futures Project and the Trails and Open Space Coalition. She currently serves as the founding board chair of Keep it Colorado.
"The quality of work presented by this year's Mayor's Young Leader Award finalists was exceptional," said Mayor Suthers. "I am consistently pleased with these young professionals and their ambition to serve Colorado Springs across all industries. I am grateful for their contributions to strengthening our community and their drive in making a positive impact in Olympic City USA. I look forward to following their future success."
Launched in 2015 to celebrate the outstanding achievements of young professionals age 40 and under, the 2022 winners were selected from 30 finalists across six categories.