Trailblazing Women in Southern Colorado History
The list of women who've contributed to Colorado's history is extensive. From the discovery of gold to wrangling bison to bridging cultural divides and shaping the political future of women, this month, we're celebrating the pioneering women of southern Colorado who've made an indelible mark on our lives, community, and landscape.
Teresita Sandoval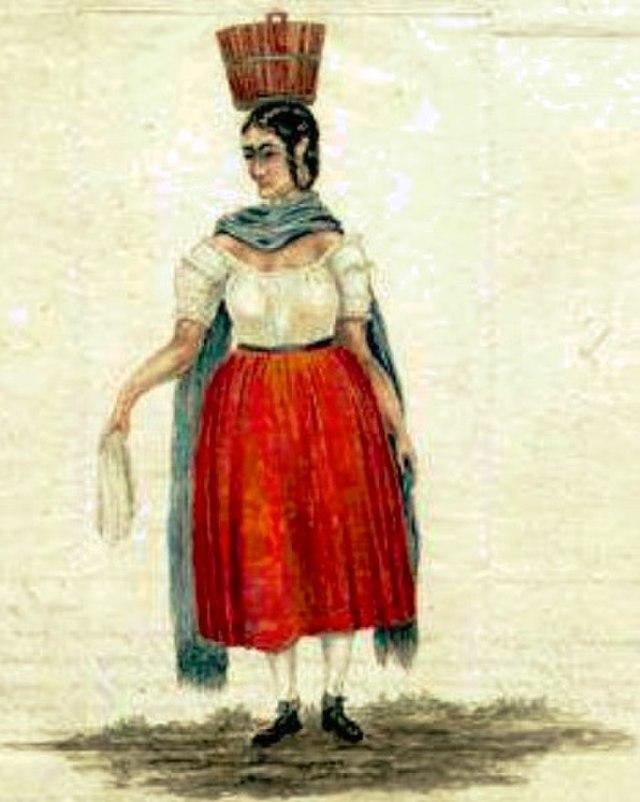 Born in Taos in the early 1800s, Teresita Sandoval courageously moved her family to Fort El Pueblo in her early 30s. At this vital trading post on the Arkansas River, she and her second husband raised crops on their homestead and she played a significant role in its development. They entered into the field of buffalo trading, a dangerous business of capturing and raising calves to sell across the Great Plains. Her work at the El Pueblo trading post had made her highly skilled at navigating both the landscape and across cultures between Anglo-American and Spanish settlers and the many indigenous tribes of the area.
The Treaty of Guadalupe Hidalgo in 1848 disrupted the lives of many women living in the borderlands, including Teresita's. It ceded the northern part of Mexico to the United States, including southern Colorado. Under US law, Mexican women lost their property-owning rights. Teresita's son-in-law became the owner of their ranch on the Arkansas River until his death, and only then could she take over ownership of the property once again.
Teresita's ability to navigate this time in the borderlands made her an extremely tenacious woman, often cited as one of the founders of early Pueblo.
Julia Archibald Holmes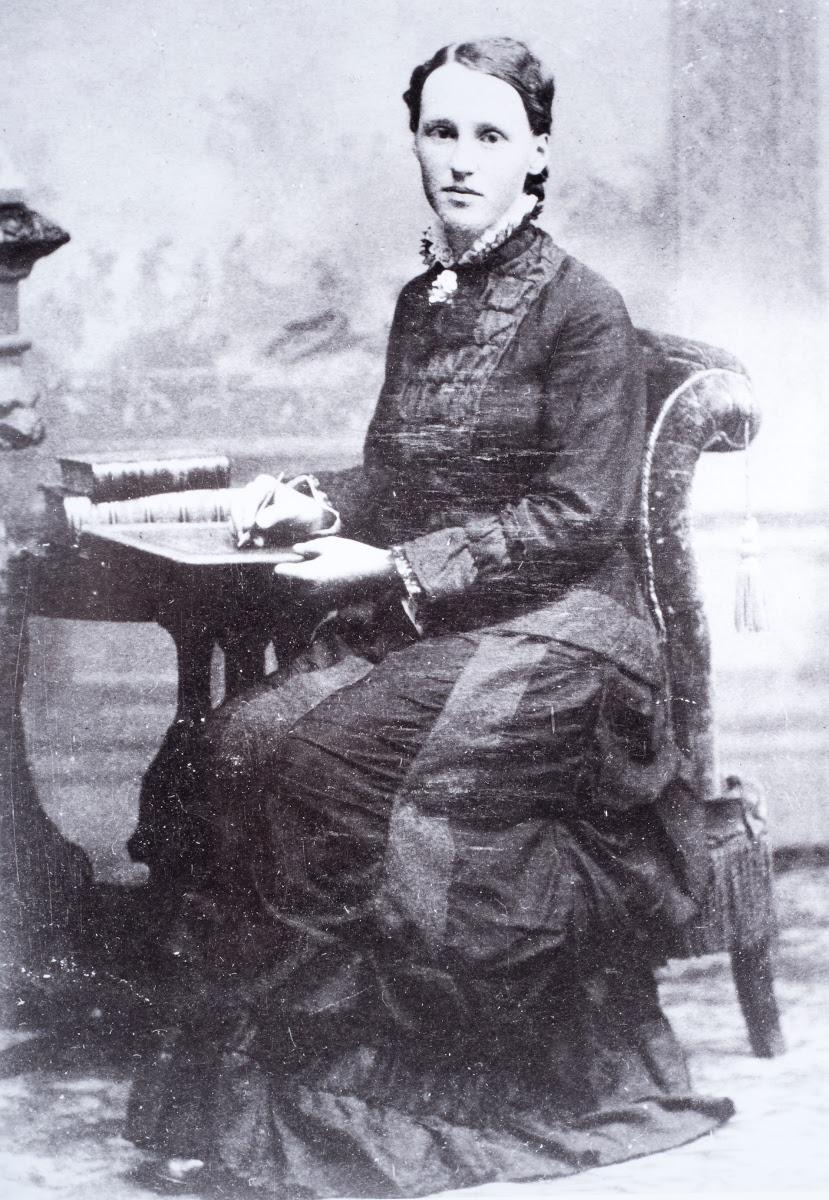 Born in Nova Scotia in 1838, Julia Archibald Holmes and her family slowly made their way to the American West, eventually settling in Kansas. An abolitionist (her family's property in Kansas was a stop on the Underground Railroad) and women's rights activist, Julia and her husband came to Colorado from Kansas during the Gold Rush. Rather than riding with the other women in the wagons, she insisted on walking.
Best known for being the first woman documented to have summited Pikes Peak, she attributed her accomplishment to her walk from Kansas. She stated, "My strength and capacity for enduring fatigue have been very much increased by constant exercise in the open air since leaving home, or I never could have succeeded in climbing the rugged sides of this mountain." She completed this multi-day mountaineering adventure wearing bloomers covered by a knee-length skirt (absolutely scandalous at the time), earning her the moniker the "Bloomer Girl." Julia went on to work as a journalist, become the first woman employed at the Department of Education, and she helped found several women's suffrage organizations.
Amache Ochinee Prowers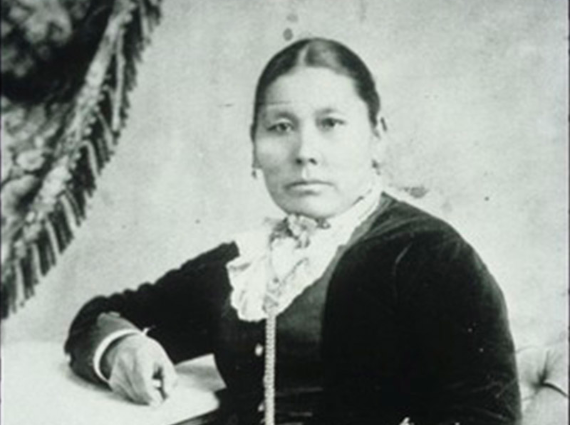 Amache was born in the 1840s and was the daughter of Southern Cheyenne leader Lone Bear (Ochinee). In 1861 she married Anglo-American John Prowers. But just a few short years later, her father was murdered during the Sand Creek Massacre (her mother managed to escape) along with approximately 160 other Native Americans, two-thirds of whom were women and children. The Prowers family was put under a type of house arrest days before the massacre by Colonel Chivington, who feared they might warn the Cheyenne of the impending attack. Amache and her family received reparations from the US government in the form of land, which they used to expand their cattle operation.
The Prowers family settled in Boggsville (south of Las Animas), building a homestead and store where the Santa Fe Trail crossed the Purgatoire River. It became an integral part of the local community as a trading post and market, a place for weary travelers to spend the night, and a polling center.
Amache was illiterate, but that didn't stop her from being fluent in Cheyenne, English, and Spanish. She was able to deftly navigate between cultures, often wearing Cheyenne and Victorian clothing from the era, though she never wore a corset.
Her diplomacy skills helped her maintain ownership of her land and her abilities to bridge cultures exemplifies the role that Native American women had in shaping our region and state. You can visit the historic site of Boggsville and even tour the house in which she lived.
Carrie Clyde Holly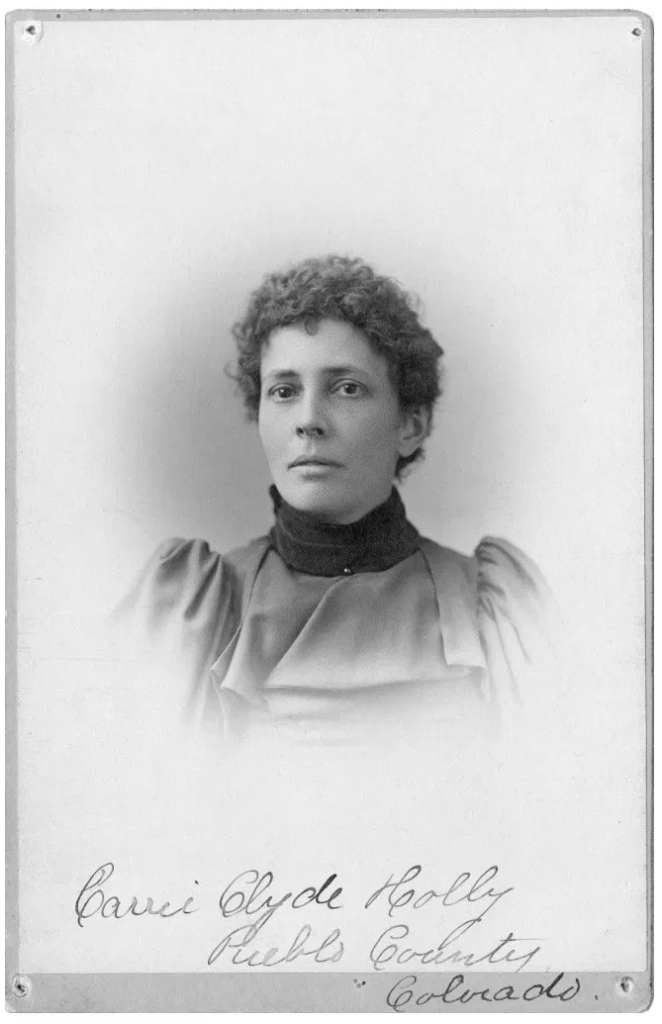 Hailing from New England, Carrie Clyde Holly moved to Colorado with her husband and children in the 1880s and settled on a farm in Vineland, Pueblo County. As an active member of the Pueblo community, when women were granted the right to vote in Colorado in 1893, she quickly decided to run for office. Just one year later, Carrie and two other women were the first women elected to the Colorado House of Representatives–in fact, the first women elected to any state legislature.
A woman of firsts, she immediately set to work after her election and wrote a total of 14 bills. In January 1895, Carrie spoke on the house floor – another first for women – and argued her case for what would be commonly known as the "Holly Bill." It became the first bill written by and passed by a woman in the entire country.
A year later, Carrie was admitted to the Colorado bar to practice law. And while Carrie did not seek reelection, she proved that women could be lawmakers and carve out the path for women in state legislatures.
Mary Catherine ("Mollie Kathleen") Gortner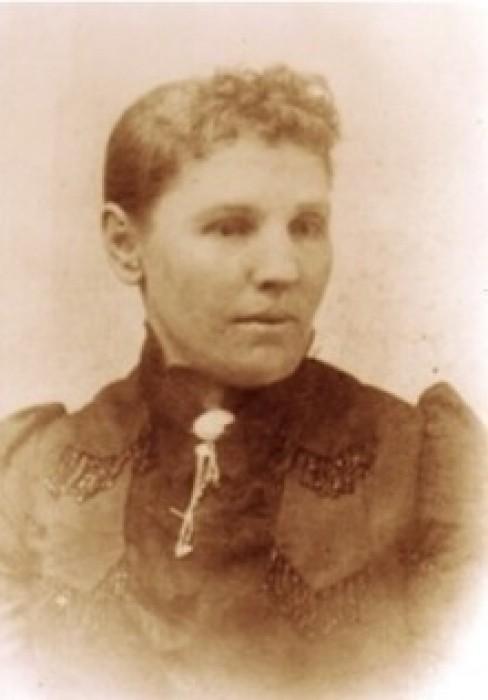 Mollie and her family moved from Iowa to Colorado Springs in the late 1800s. After her son set out to the gold camp in Cripple Creek in 1891 to become a surveyor, Mollie made the trek up the canyon to visit him.
One morning her son told her about an enormous herd of elk he saw, and Mollie decided to hike out to see if she could find them. When Mollie stopped to rest, she noticed an unusual rock formation. Upon closer inspection, she realized that it was gold. Mollie carefully hid a few samples in her skirts to ensure no other prospectors could see when she returned to town. Determined, Mollie became the first woman in the camp to not only discover gold but also the first woman to strike a claim in her own name.
And thus, the Mollie Kathleen gold mine was born. While Mollie passed away in 1917, her mine kept running until the 1960s. It is now a thriving tourist attraction in the area.