Land Lover Hike | Birding at Bluestem Prairie Open Space
May 8, 2023
Back to blog feed
Land Lover Hike
Birding at Bluestem Prairie Open Space
On Saturday, May 6, twenty-five conservation-minded hikers hit the trails with Palmer for the Land Lover Hike at Bluestem Prairie Open Space—a 650-acre Palmer-protected prairie grassland and bird-watching paradise. Friend of Palmer and local naturalist, Lee Derr, offered birding basics and helped guests spot birds and wildlife, including osprey, blue heron, meadowlark, and black-tailed prairie dogs.
Check out more upcoming opportunities to join Palmer on the land here.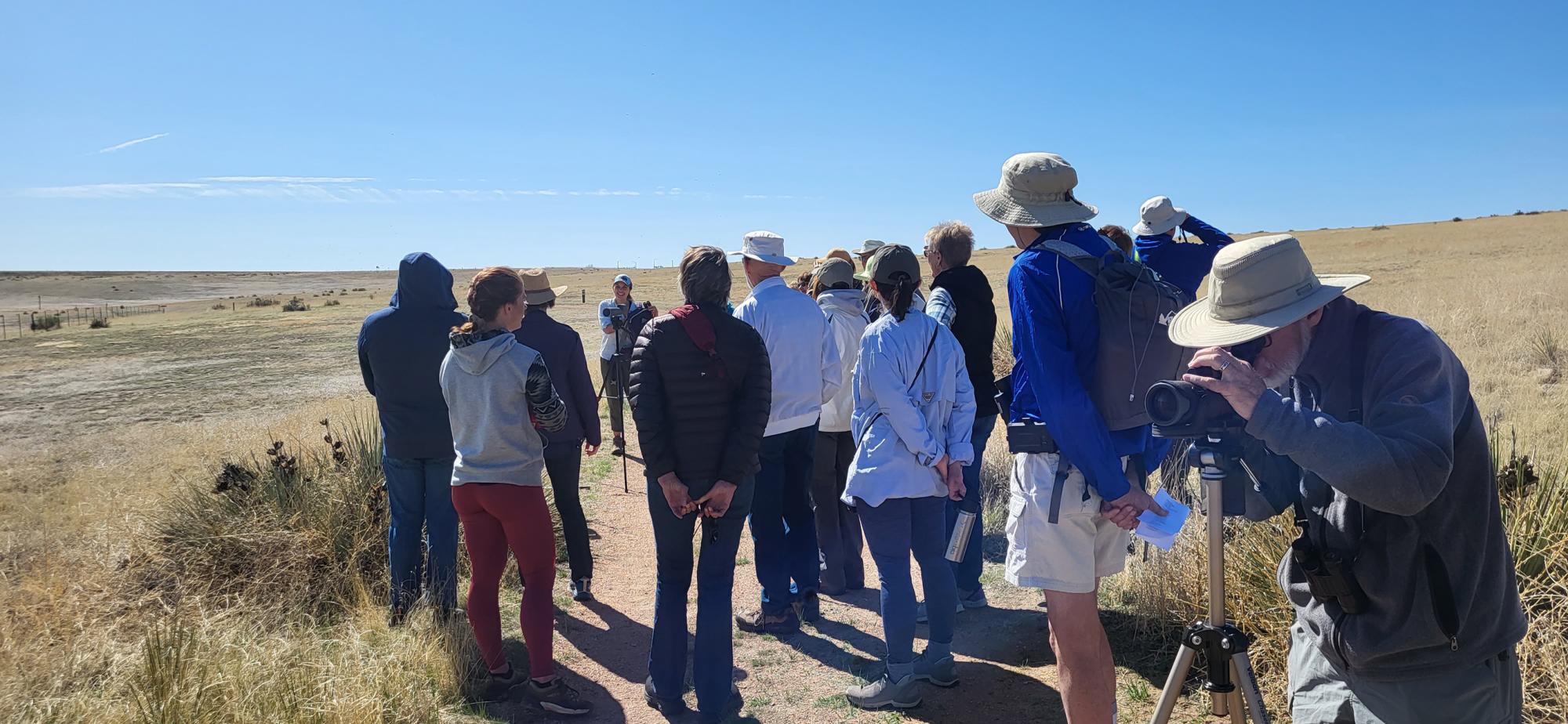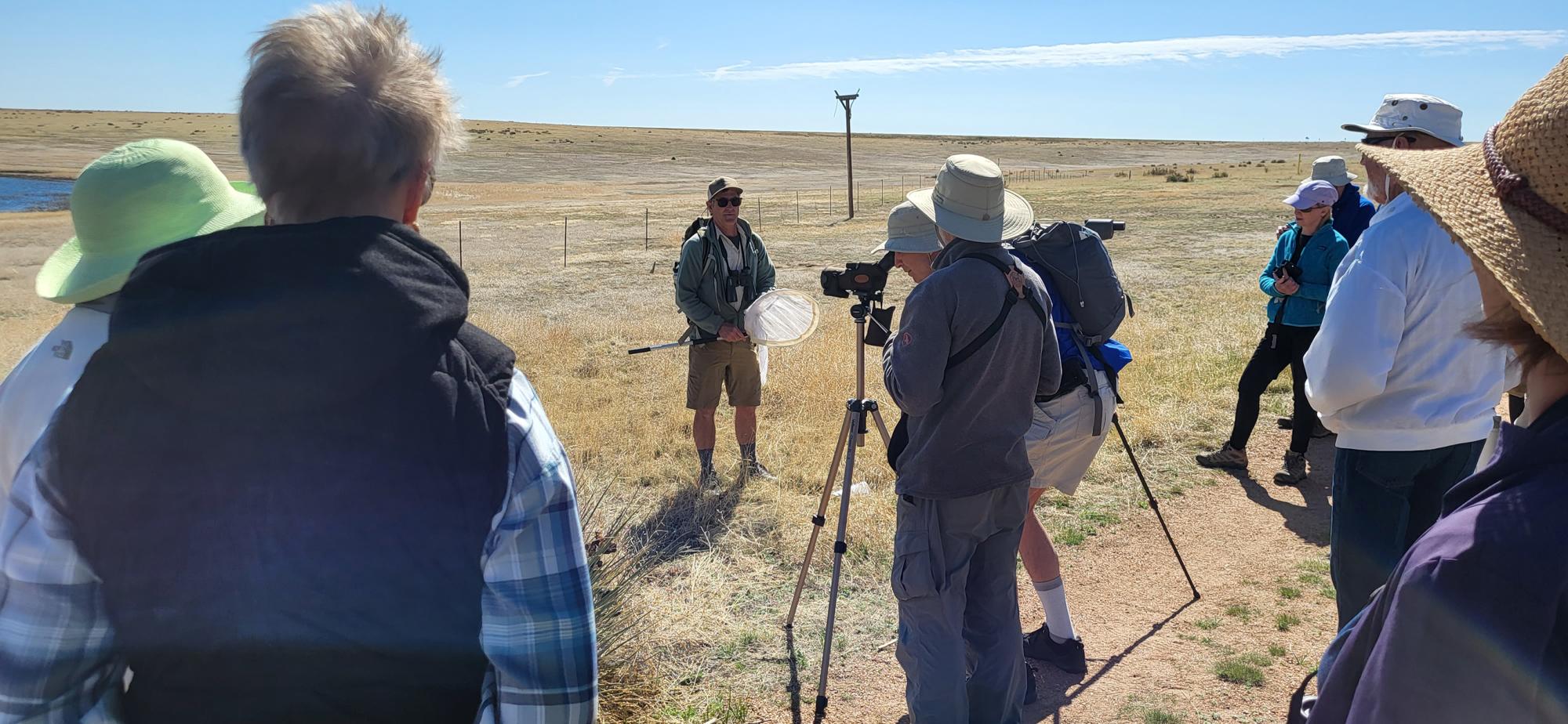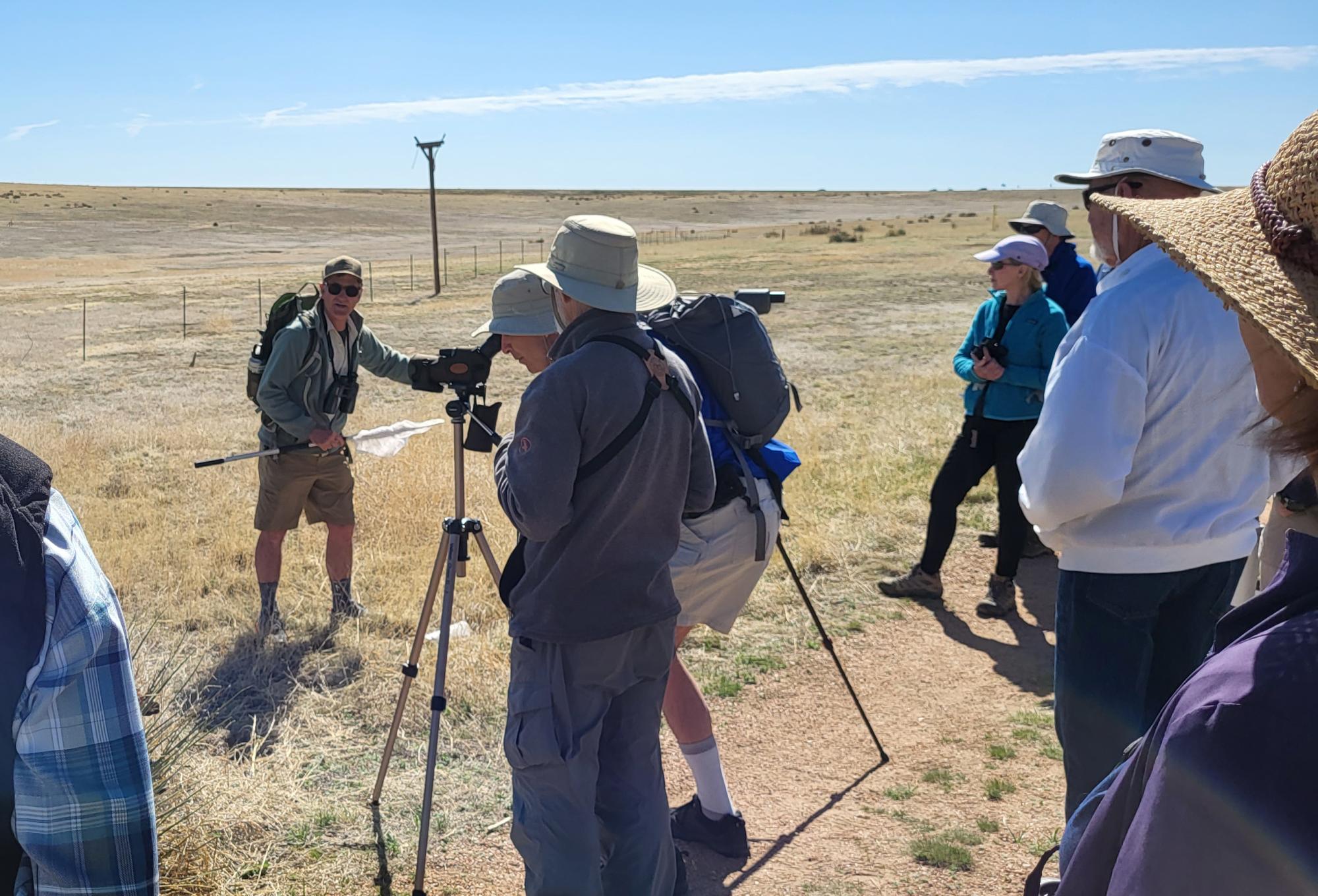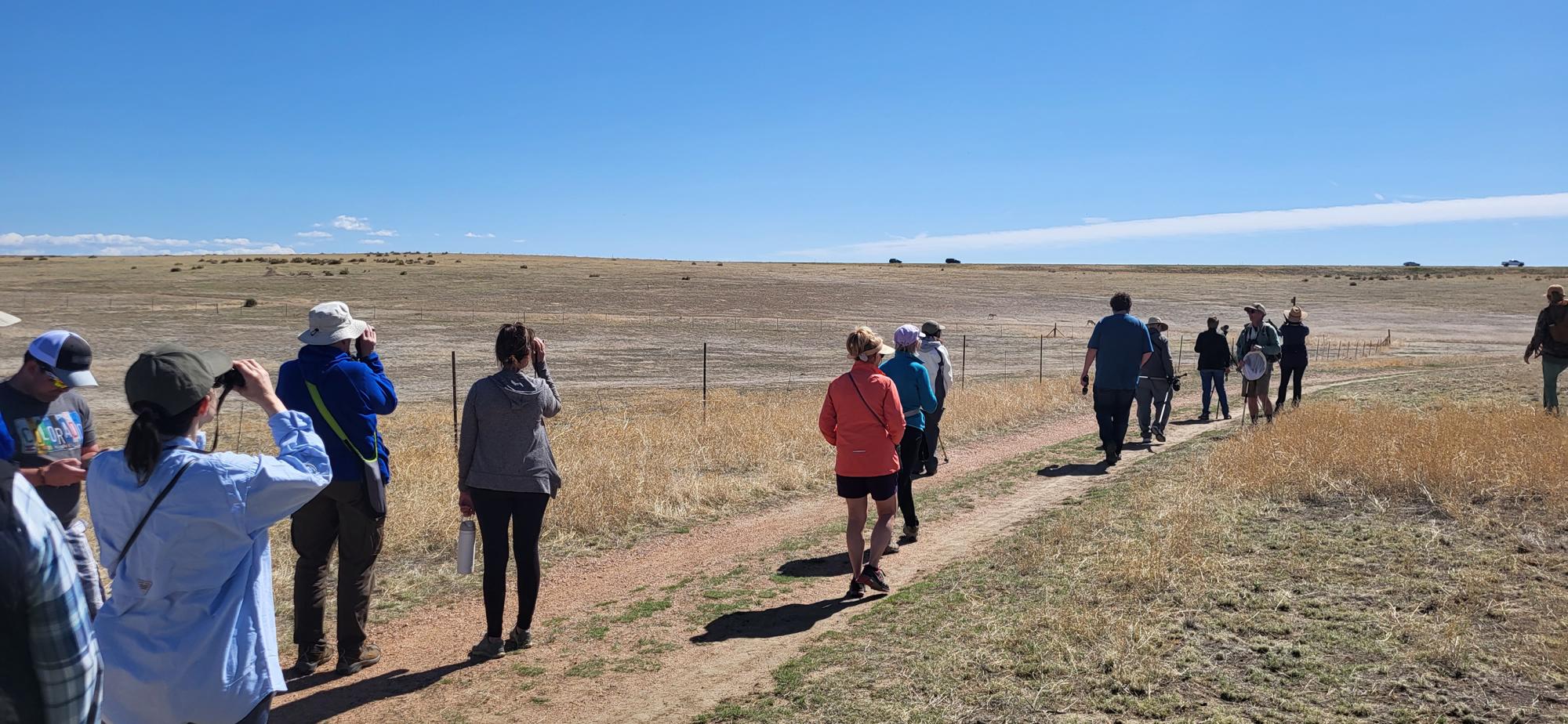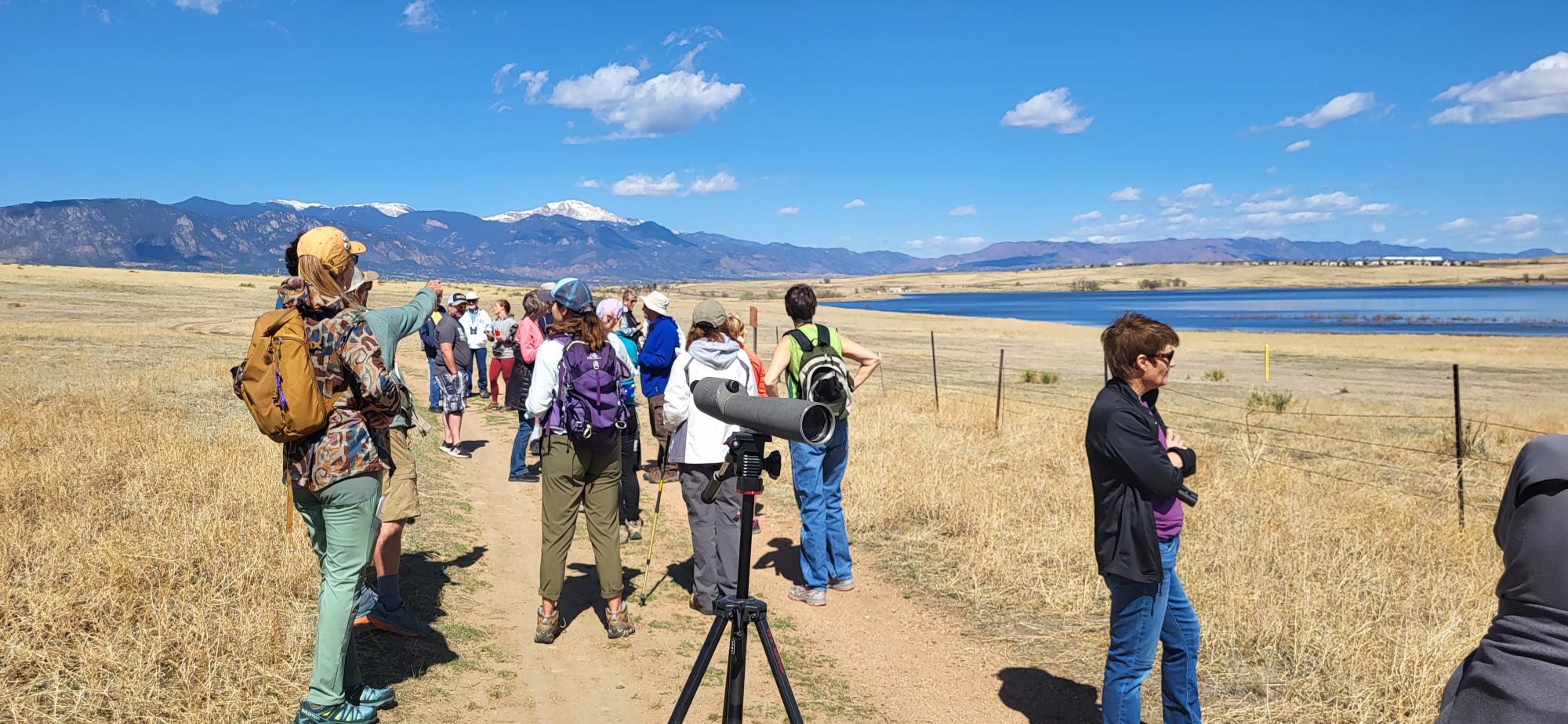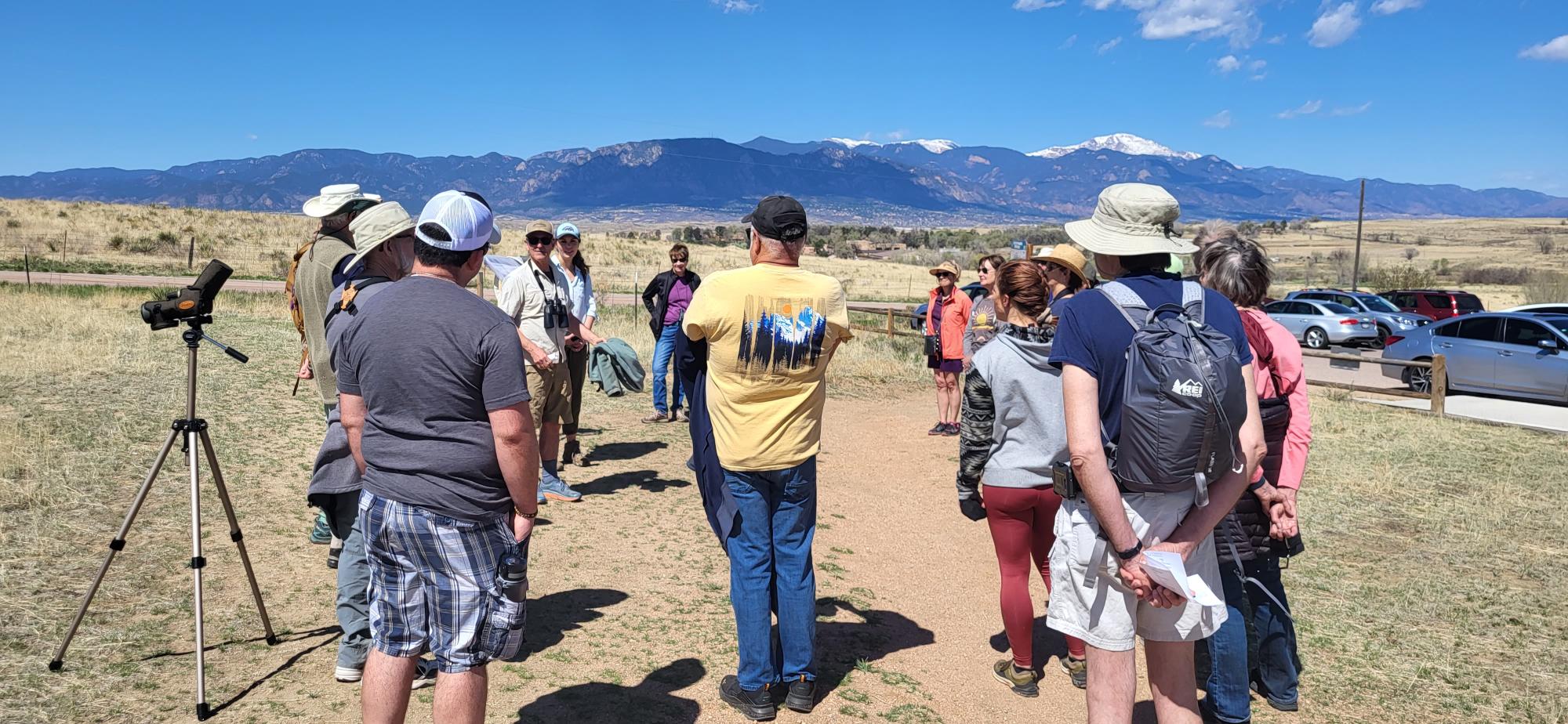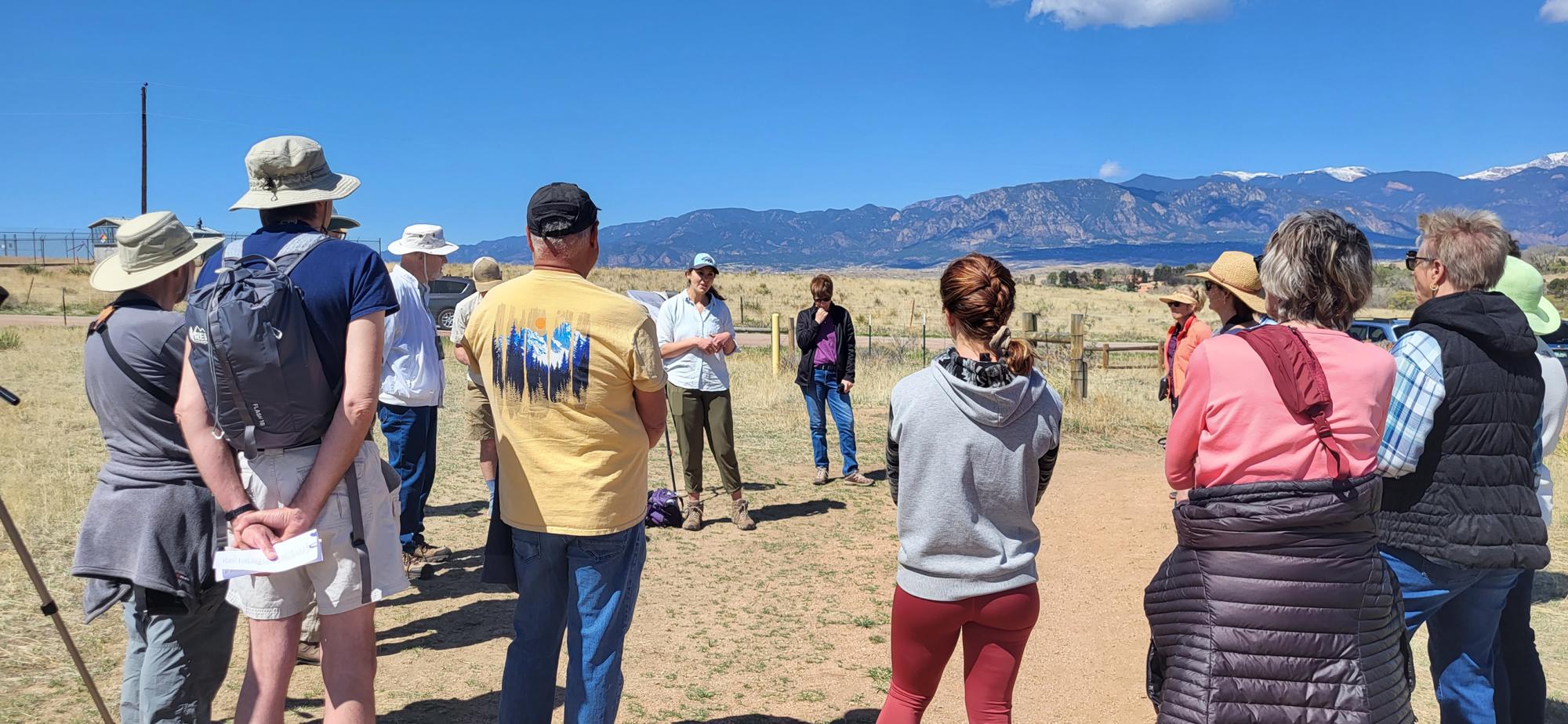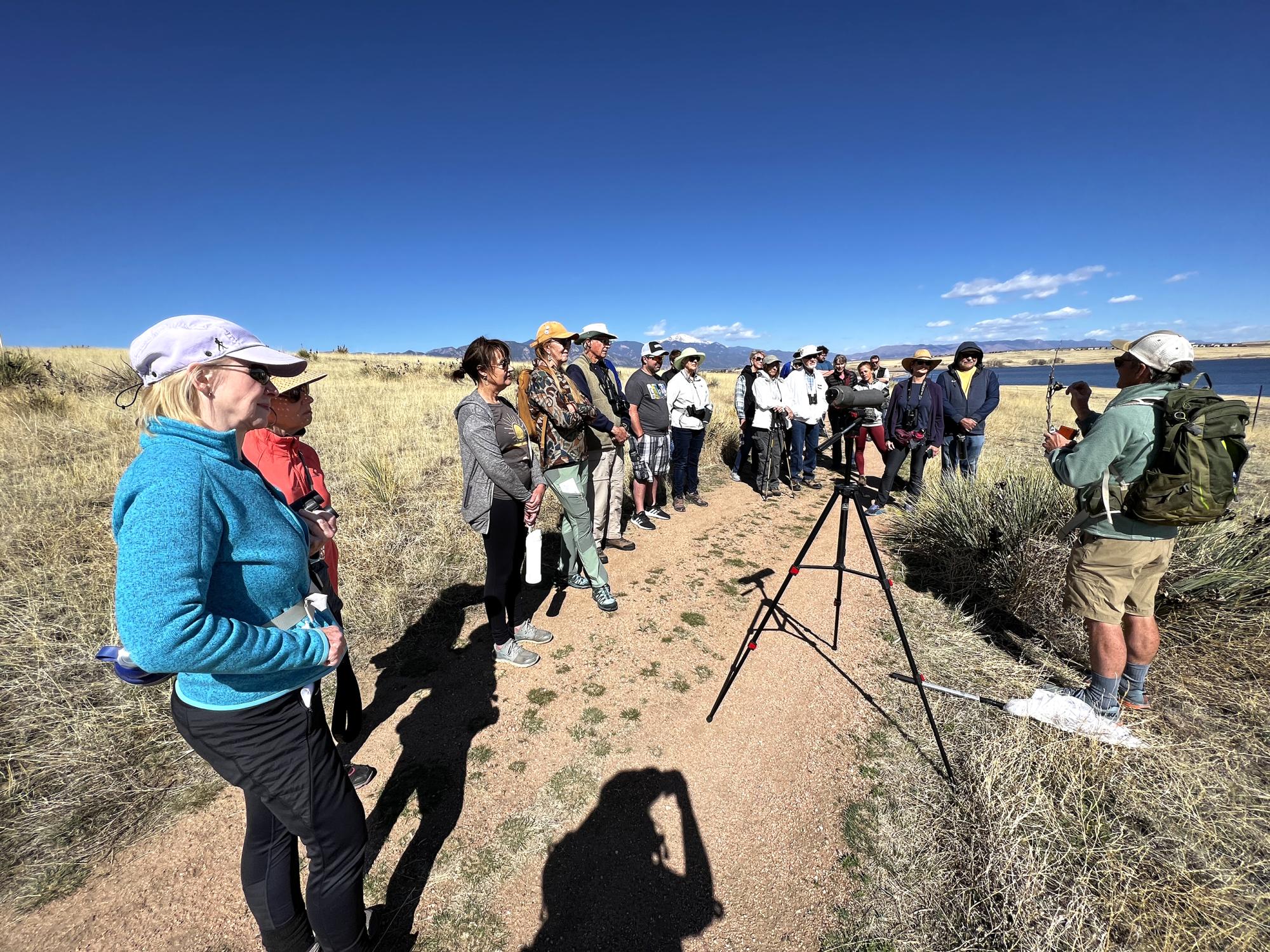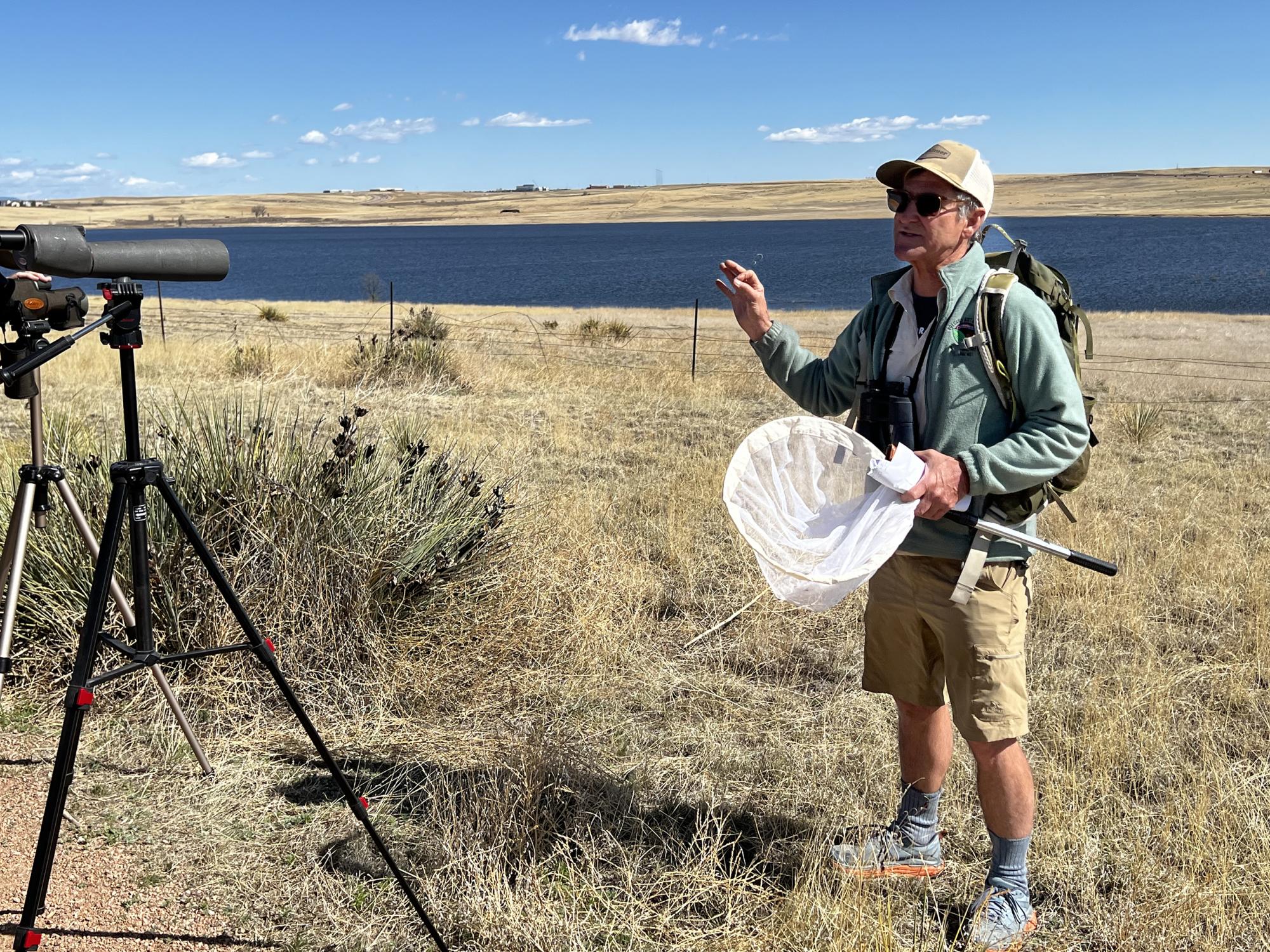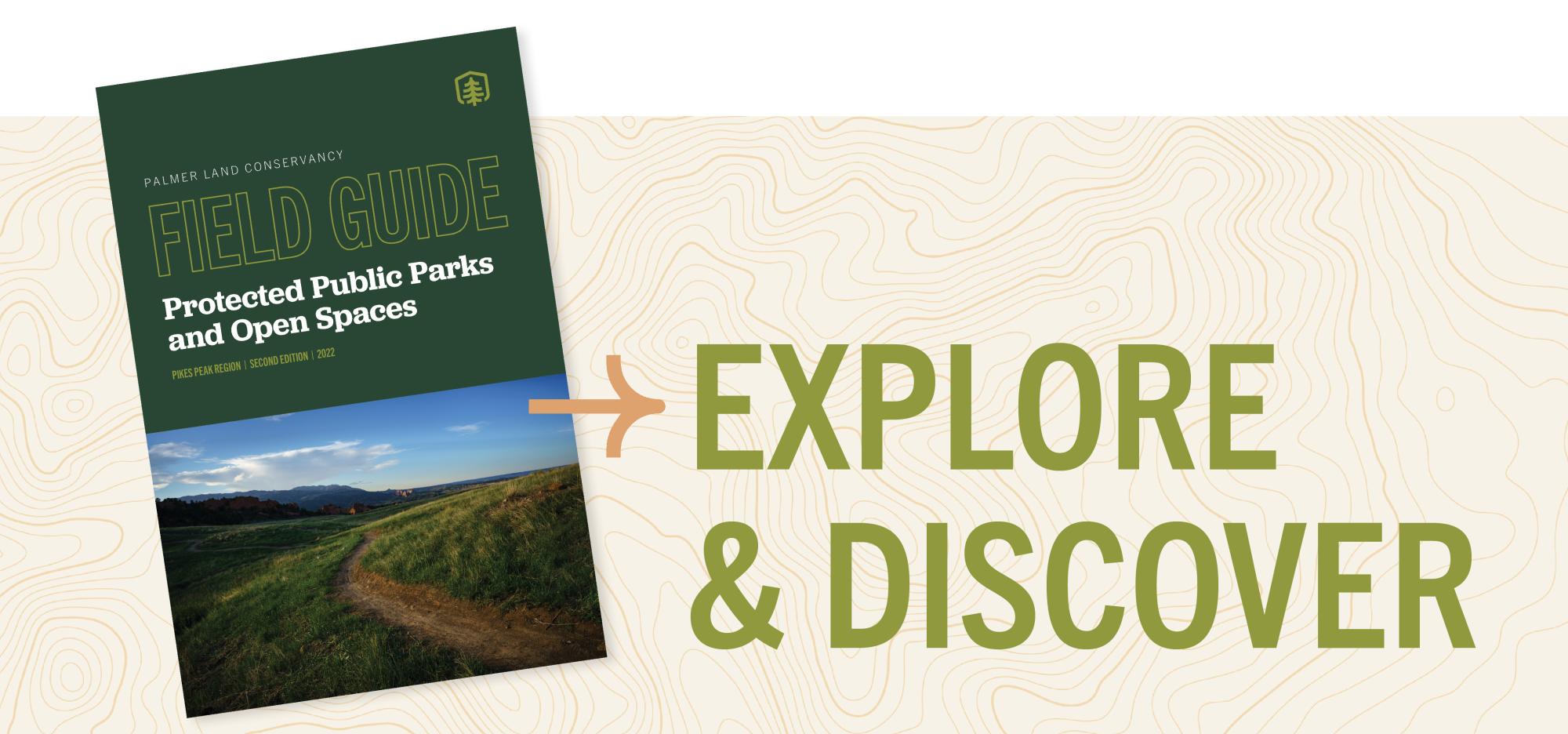 Learn more about the 20 Palmer-protected parks and open spaces in the Pikes Peak region in our Field Guide – your go-to guide for enjoying the great outdoors.