Recipe: Pan con Tomate
This recipe is best served during peak tomato season. There are many versions of this simple, flavorful Spanish-inspired dish, but here is our simple take. There are plenty of ways you can dress this up, but you always want the tomato to shine. This is also a great way to use leftover bread, too.
Serves 1-2 (depending on how hungry you are, and is easily scalable)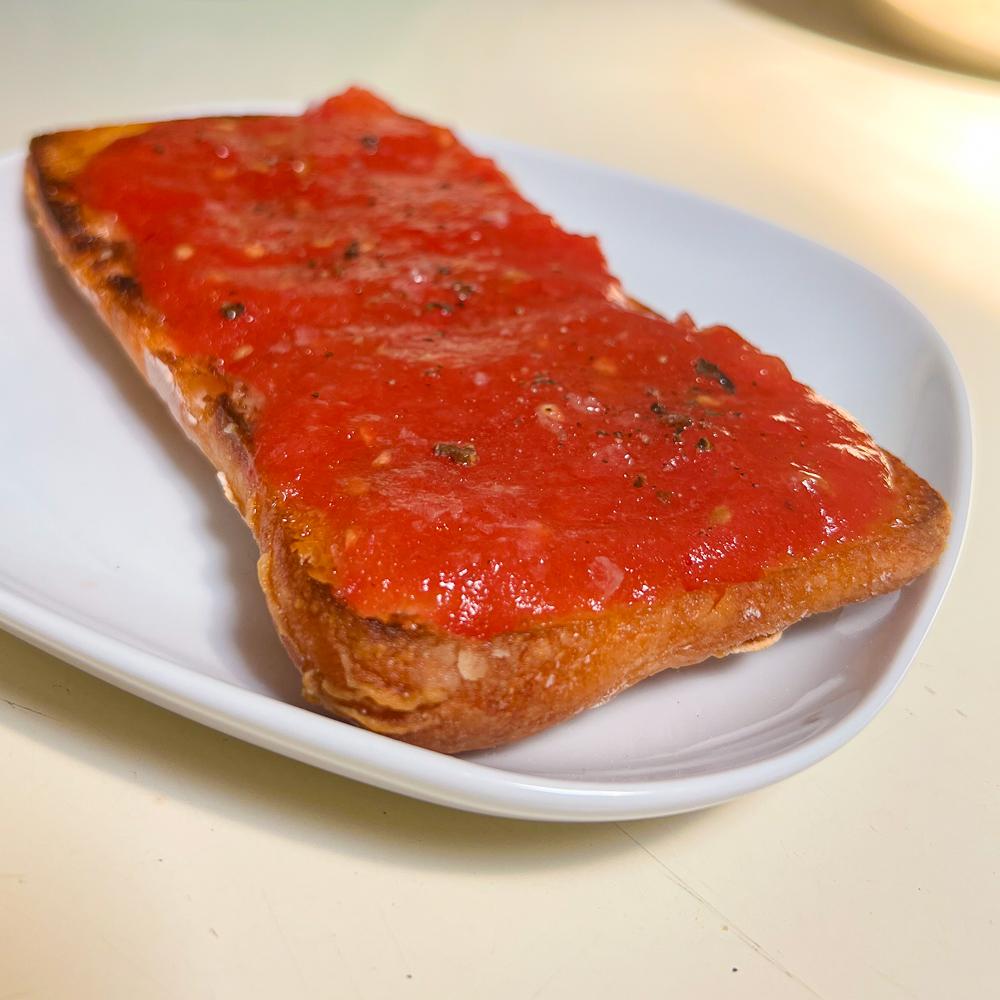 Ingredients
1 large ripe tomato
1 clove of garlic
5 teaspoons of extra virgin olive oil, divided
Freshly ground black pepper
Flaky salt
2 slices of bread
Directions
Heat a pan over medium heat. Drizzle ½-1 tsp of olive oil on each slice of bread. Put the slices oil-side down in the pan until the bread starts to crisp up and turn golden brown. Flip and grill the other side until golden brown (see note). Remove from pan.
Using a box grater, grate the tomato directly into a medium bowl. The tomato will fall apart a little as you do this, but you'll end up with a beautiful liquid mix. 
Add 2 teaspoons of olive oil and a small pinch of salt to the tomato mix. Stir to combine. 
Once your bread is just cool enough to handle, rub your garlic clove on one side of the bread. The garlic will start to grate a little onto your bread and add garlic flavor without overpowering your toast. 
Divide and spoon your tomato mixture onto the garlic sides of your toasty bread. Add a few cracks of fresh black pepper and a pinch of flaky salt to taste. Serve immediately. 
Note: If you're using bread with one crusty side, such as ciabatta or similar, only oil and grill one side.