Palmer-Protected Santa Fe Open Space Opening to the Public
March 31, 2022
Back to blog feed
Palmer-Protected Santa Fe Open Space Opening to the Public
On April 7, El Paso County will open the 60-acre Santa Fe Open Space to the public for hikers, mountain bikers, and equestrians to enjoy near Monument. With grand views of the Front Range, including Elephant Rock, recreationists will enjoy rolling grass meadows and stands of scrub oak and ponderosa pine trees. It also provides excellent habitat for wildlife in a growing community.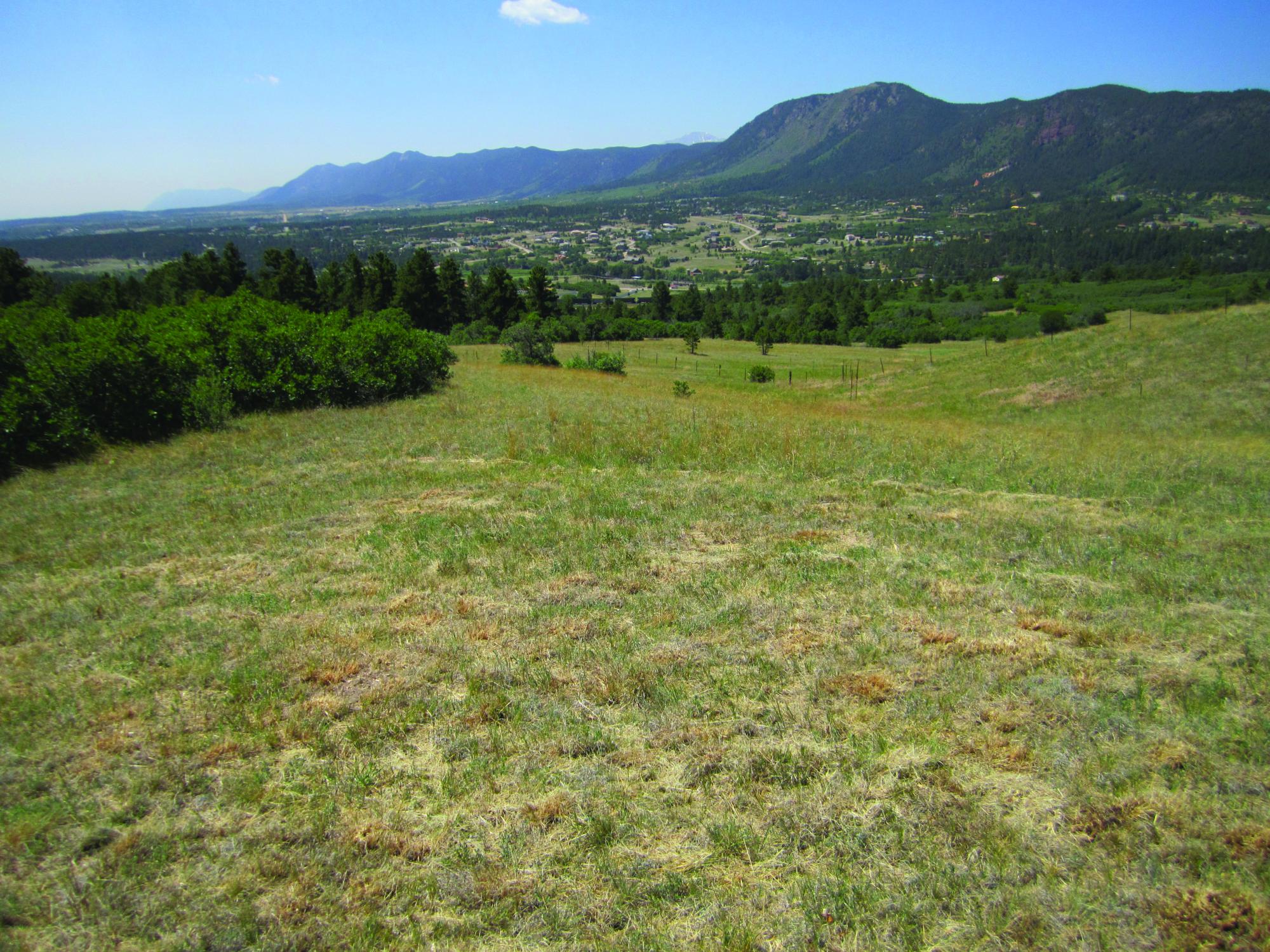 Background & Protection
In the 1870s, General William J. Palmer acquired property north of Colorado Springs. Passing through the hands of a series of landowners, the property was permanently protected through the efforts of Palmer Land Conservancy in 2007 and acquired by El Paso County in 2017. After a robust planning process, the county installed 1.75 miles of singletrack for the public to enjoy.
Access
There are two entrances to this open space. The western entrance is about half a mile southeast of the Palmer Lake Recreation Area, while the eastern entrance is 2.5 miles northwest of the Highway 105 Trailhead parking lot. Santa Fe Open Space connects to other recreational areas, including the New Santa Fe Regional Trail.
Ribbon-Cutting
This pristine property will officially open to the public with a ribbon-cutting ceremony at its western entrance on Thursday, April 7 at 1:00 p.m.