Know Before You Go:
Navigating Public Lands
A great new option for discovering property lines when you're planning to hike, fish, camp, or hunt on public lands.
Did you know that within the vast amounts of public lands managed by the BLM there are many tracts of private lands "checkerboarded" throughout public lands? Below you can see, just outside of Rifle, Colorado, how these lands are intertwined.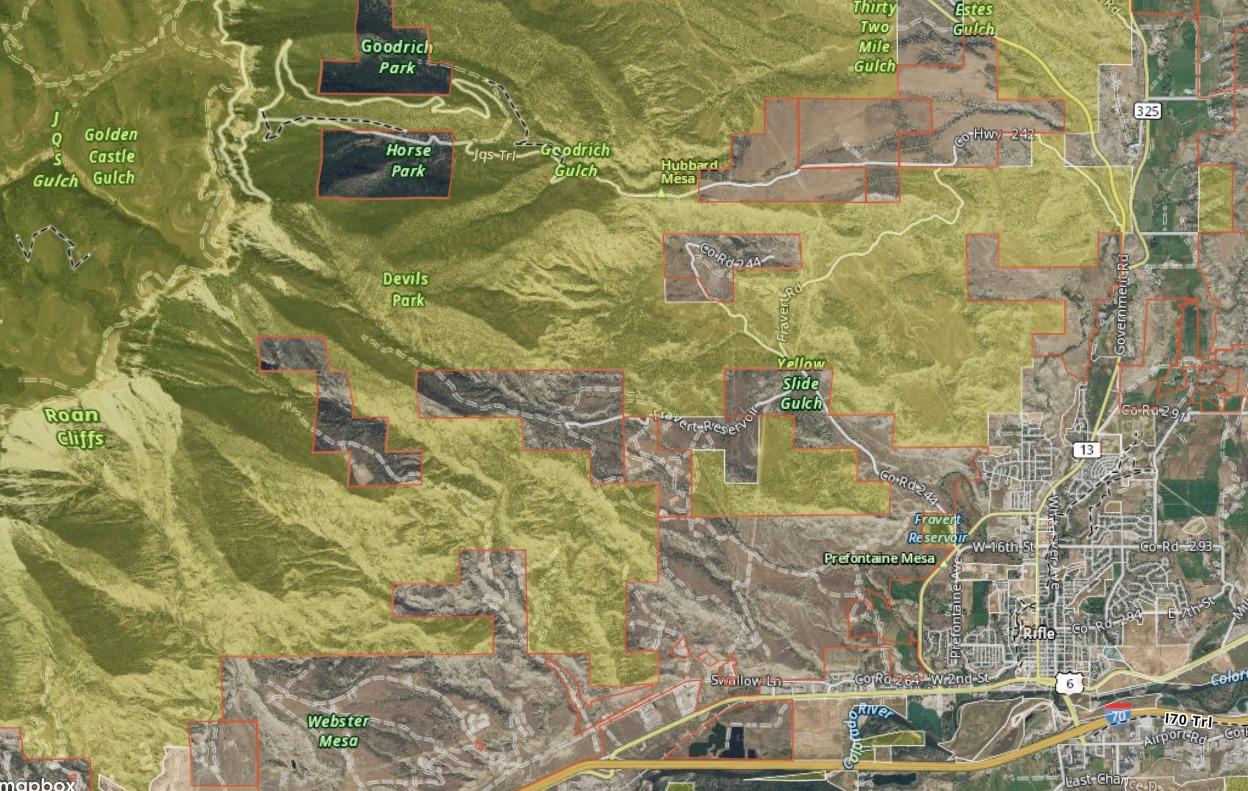 If you are heading out to camp or just to enjoy your public lands, make sure you check with your local land manager's office or use their online interactive maps.
We highly recommend picking up a local recreation map or investing in a state gazetteer, which can help you navigate public lands when you're out of cell service and keep you from accidentally wandering onto private property.
As a reminder, please follow all regulations while camping on your public lands.