48 Hours in the Royal Gorge Region
Nestled at the base of the Sangre de Cristo Mountains, a river cuts through a massive gorge, a stunning landscape offers endless year-round opportunities to reconnect with nature, and a strong agricultural community delivers ample options for sampling local eats. You can pedal, paddle, run or amble your way through the vast wonders of Cañon City, where the Arkansas River rushes out of the Rocky Mountains and onto the Great Plains, and famous Colorado views abound. Whether you're here for a day or a lifetime, we invite you to enjoy its unspoiled nature and boundless beauty.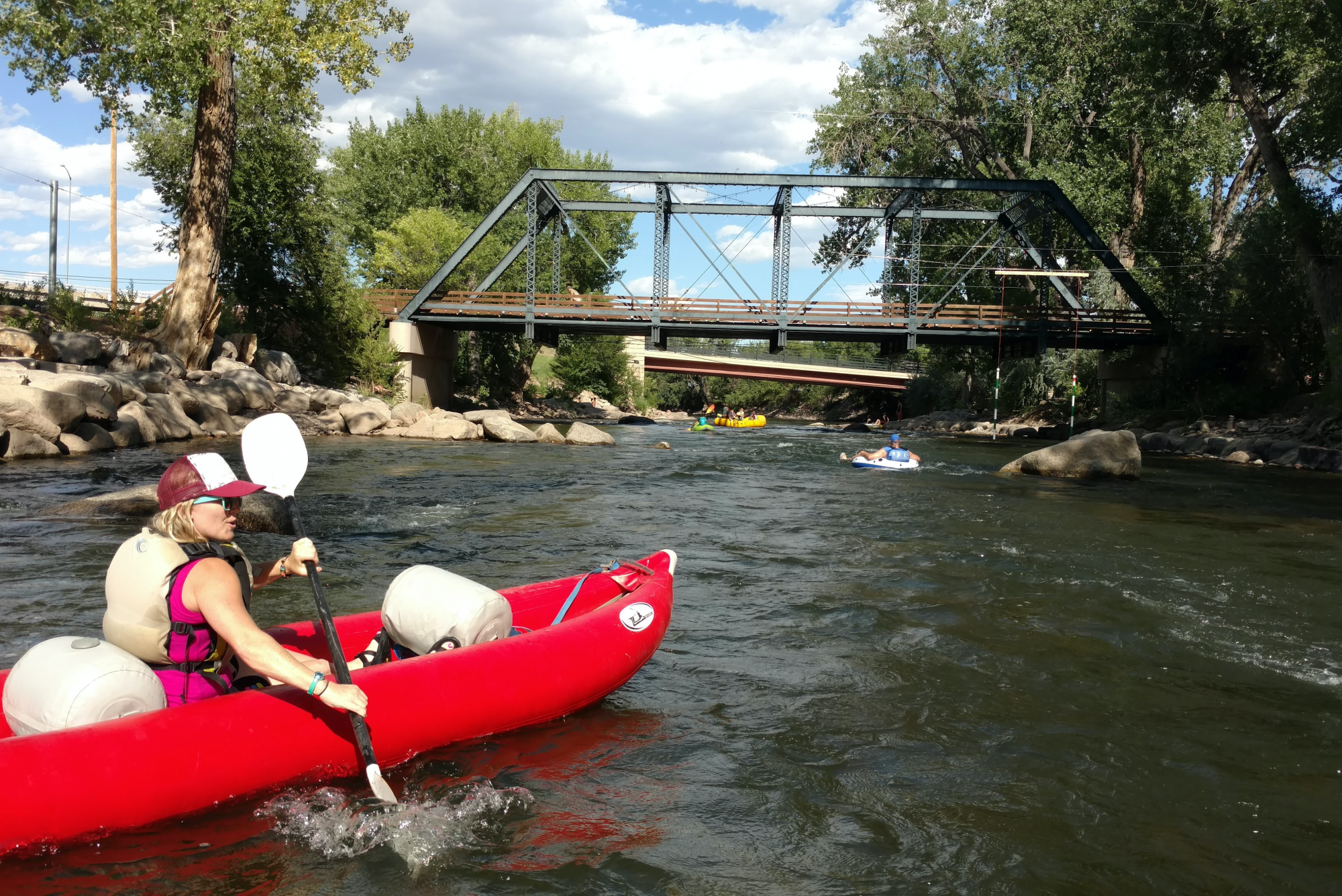 EXPLORE
Accessible from downtown, the varied South Cañon Trails offer big mountain views for hikers, bikers, and equestrians while winding through piñon and juniper. Starting at the Eagle Wing Trailhead, you'll love honing your riding skills at "The Yard," a newly opened bike park with 13 manufactured features and two independent trails offering opportunities for skills progression. When you're ready for more singletrack, warm up on Mutton Bustin' and Recycle; then head south toward higher elevation and more challenging trails like Hard Time and The Great Escape. Recently added, Watchtower, connects South Cañon to the historic Temple Canyon area while also increasing access along Grape Creek. Ideal if you're an intermediate looking to increase confidence, this 2.7-mile link cruises through steep terrain with low exposure.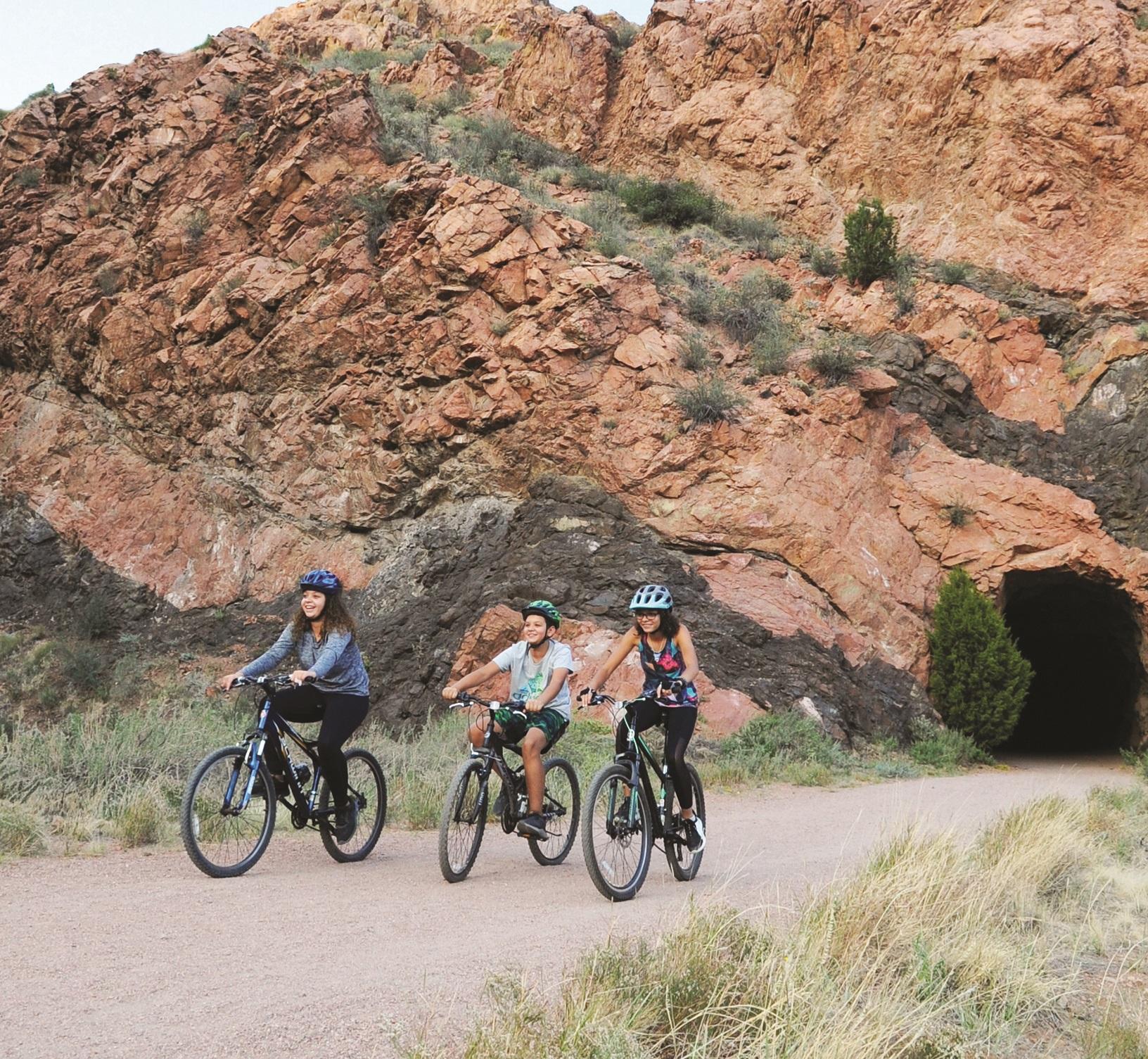 Many visit the Royal Gorge for the bridge and amusement park, but few explore the 22-miles of trail winding through the 5000-acre city park surrounding these attractions. Boasting a range of difficulties from flowy to techy, the Royal Gorge Trails offer unmatched views of the gorge, the bridge, and the summits of both the Wet Mountains and the Sangres. Looking for a mellow, family-friendly walk? Check out Tunnel Drive, a flat, gravel two-mile meander following the old railroad bed and offering stunning views of the Arkansas River.

Advanced riders or runners will enjoy climbing the Maze and then heading out to Far Out, Canyon Rim, and Twisted Cistern. Add a grueling descent or climb on Made in the Shade to One Track Mind, a strenuous 3-mile trail with some black diamond features that terminates at Point Alta Vista, a historic viewpoint with incredible views of the Gorge and the Hanging Bridge nearly one thousand feet below. Point Alta Vista is also accessible via a new, relatively easy, two-mile round trip hike that allows you to retrace the original route of the historic Royal Gorge Scenic Railway that took passengers over land and trestle bridges to Point Alta Vista in the past.

For more info, visit Fremont Adventure Recreation. joinfar.org.
PADDLE
No trip here is complete without adventuring on the Arkansas River, the region's lifeblood. A raft trip with Echo Canyon Expeditions allows you to unplug from everything and reconnect to what really matters, including your inner child. Adrenaline junkies will love hootin' and hollerin' through Class III-V rapids on a trip through the Royal Gorge. Families and chill chasers will prefer the mellower Class I-III rapids offered by the Family Float. Looking for middle ground? Check out the Bighorn Sheep Canyon float offering just the right mix of Class III and IV rapids. No matter which adventure you choose, splashing through crystal clear waters enveloped by towering canyon walls, all while keeping your eyes peeled for wildlife, is sure to rejuvenate and restore. raftecho.com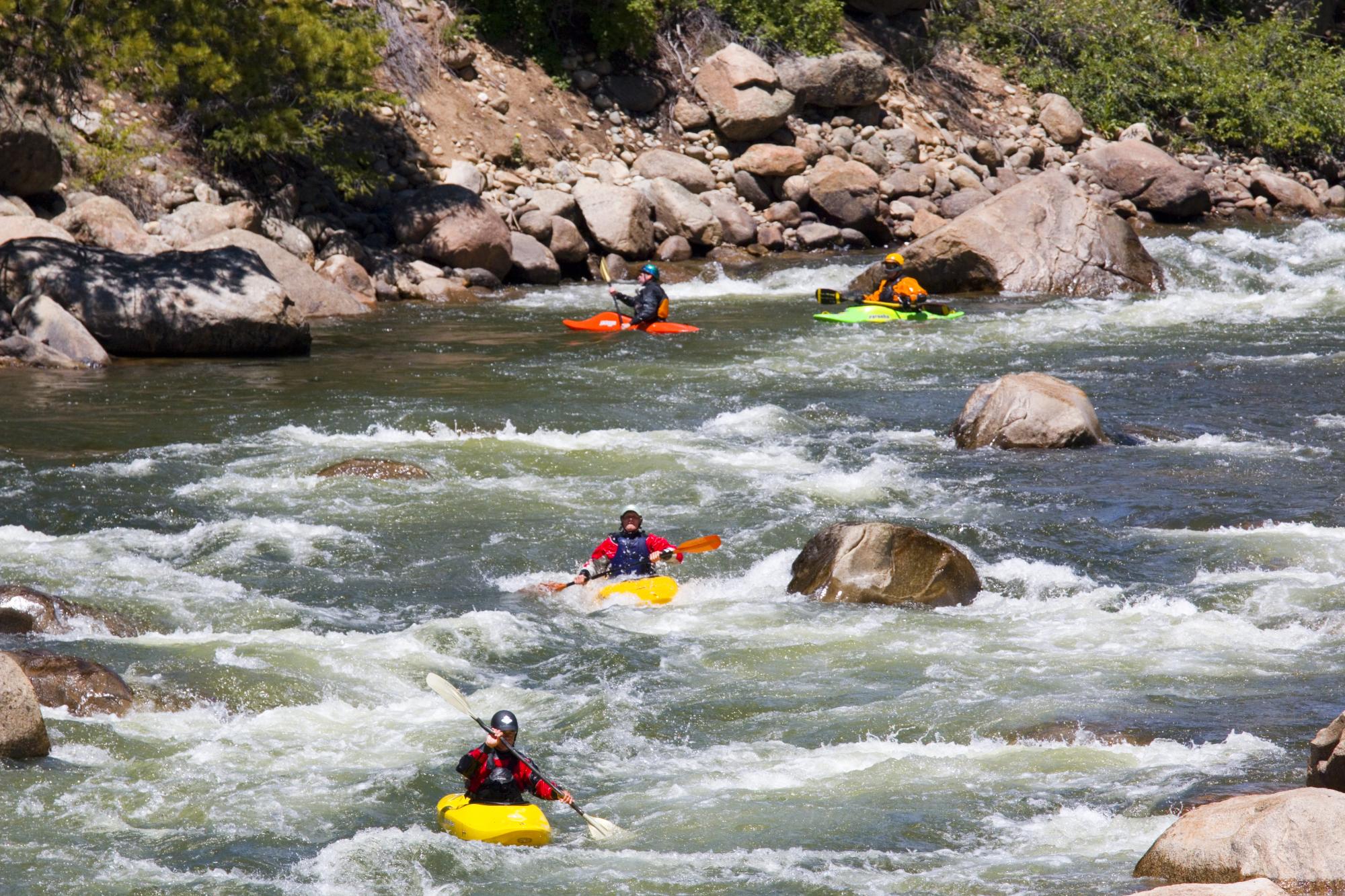 Once back on dry land, relax and refuel next door at the 8 Mile Bar & Grill, where burgers, sandwiches, and an array of Colorado craft beers will help you refuel and rehydrate. raftecho.com/8-mile-bar-grill

If you're not ready to go home just yet, spend the night 'glamping' (glamorous + camping) on site. Canvas wall tents come decked out with a comfy queen or double queen bed, luxury linens, electricity, WiFi, and a swamp cooler. Make lifelong memories while enjoying the stars from your private deck and roasting marshmallows over a crackling fire without sacrificing the comforts of home. raftecho.com/glamping
EAT
If you've worked up an appetite through all this activity, Cañon City has you covered. Thanks to its mild temperature and rich soil, the region has been an agricultural powerhouse since the 1860s when Colorado's first apple tree was planted here. Today, it boasts farms, orchards, seasonal pumpkin patches, corn mazes, and bountiful vineyards, making it ideal for hosting farmer's markets and agricultural tours.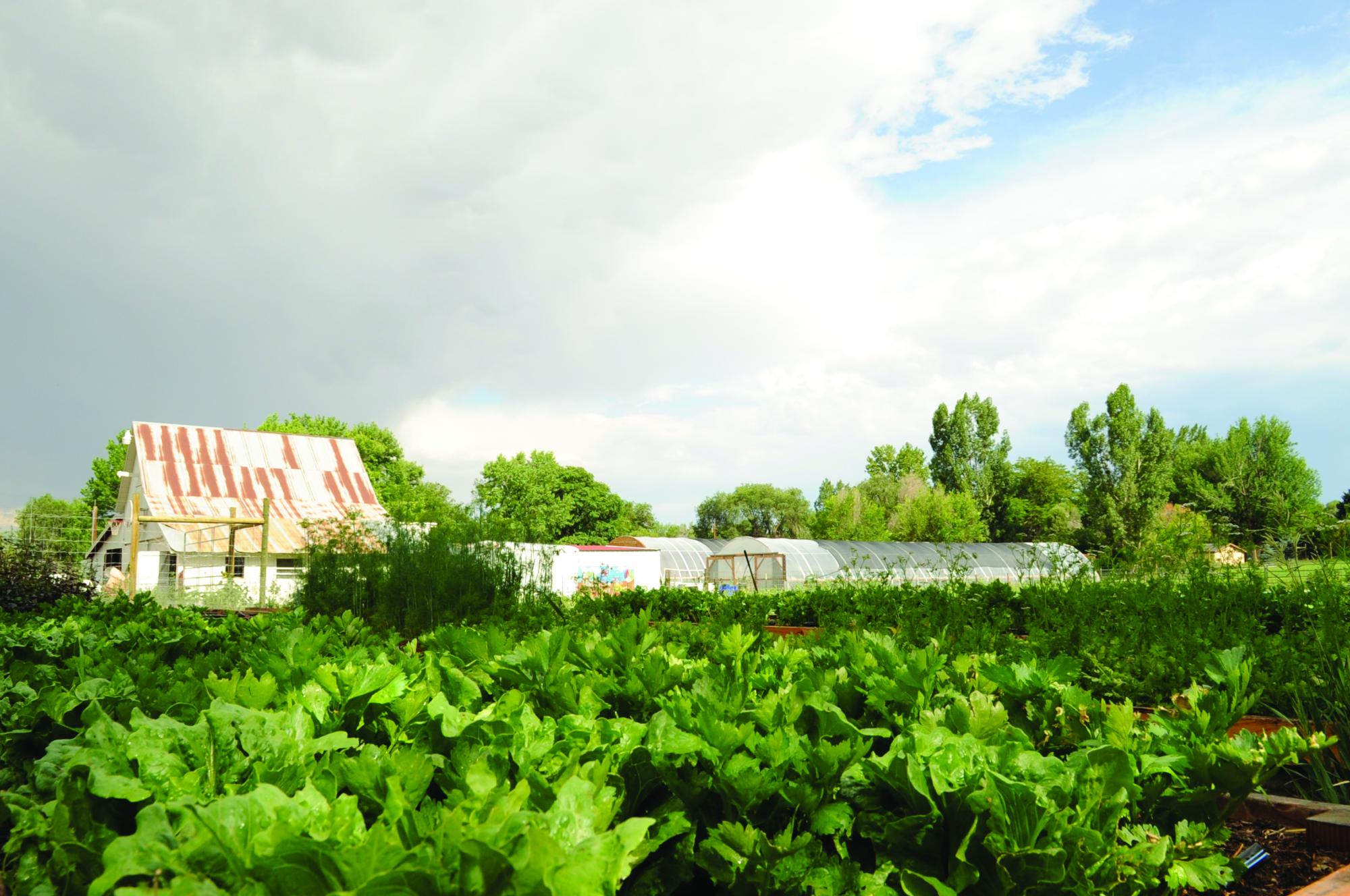 Looking to learn how to grow your own food? Desert Canyon Farm offers classes and events like Using Wild Plants in Many Ways, Maintenance & Harvest Gardening Basics, and Water Wise Gardening in an Arid Climate. Visit during spring to catch "Open Farm Days," where you can purchase plants and other farm-raised products; desertcanyonfarm.wordpress.com

Colon Orchards, a 4th generation farm operating for over 80 years, grows and sells heritage apples, pumpkins, squash, tomatoes, and more. They offer field trips where kids learn about apple tree cycles, irrigation, and how apples grow. Orchard highlights include a corn maze, products from across Colorado, hayrides, and a farm stand open July through December. colonorchards.com

Looking for heirloom veggies? The family-run New Roots Farm, which practices regenerative agriculture and draws on the Arkansas River for its irrigation water, brings their heirloom produce to people via their farm stand, farmer's markets, and a CSA program. Their produce can also be found at Colorado Springs' restaurants, including Nightingale Bread, Pizzeria Rustica, and the Margarita at Pine Creek. newrootsfarmllc.com