Winter Hiking:
Beyond the 10 Essentials
Article by Jamen Tyler
Snow-covered landscapes, crisp air, solitude–all of this and more are what make winter in southern Colorado an outdoor adventurer's paradise. For hikers heading out this winter, we've compiled a list of essentials for what to bring and what to consider if you're thinking about upgrading or adding to your winter gear closet.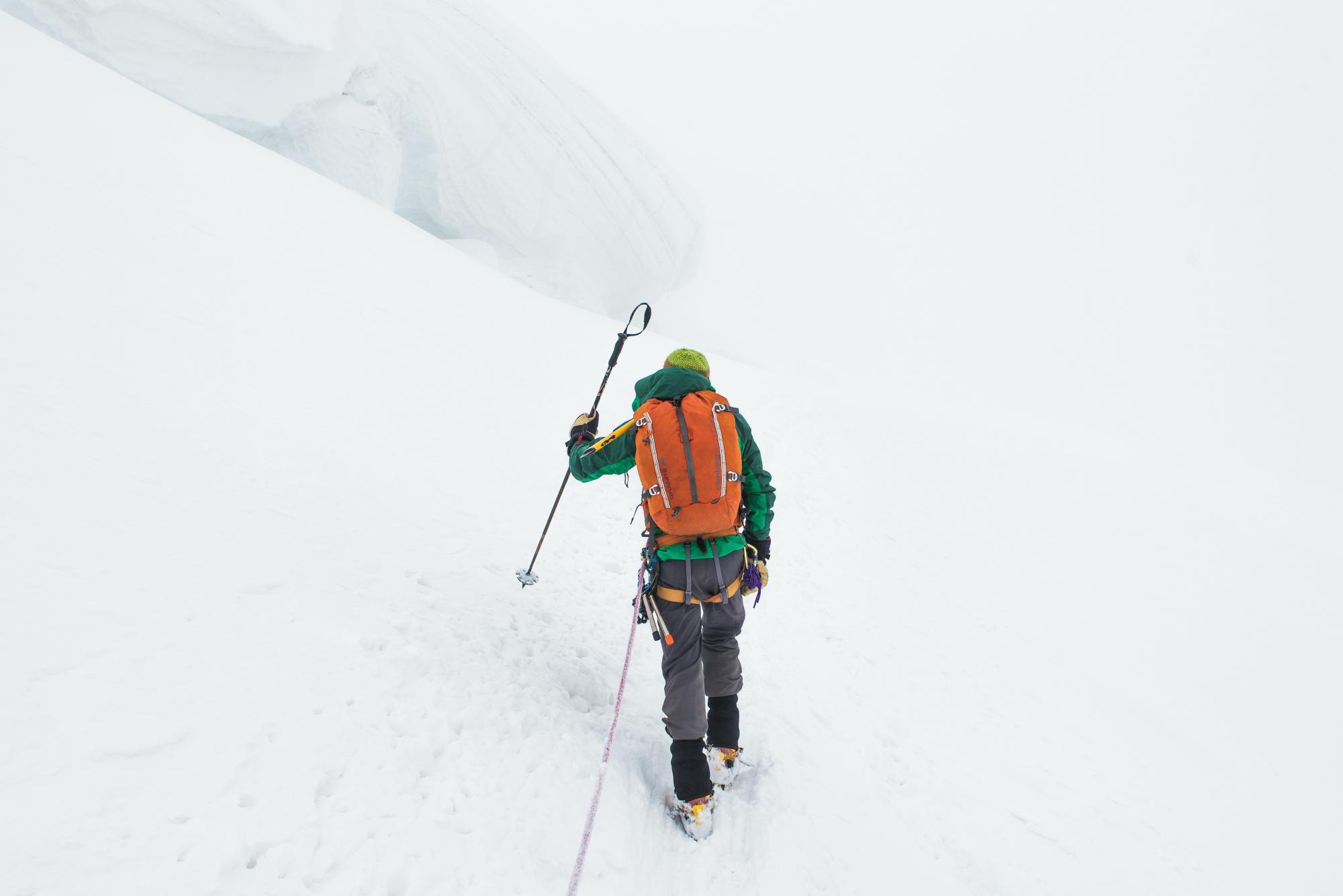 It's always important to bring The 10 Essentials on any hike. They include navigation support, a map and compass or GPS; water; food; warm clothes and outerwear; headlamp; sun protection; first aid kit; knife or multitool; fire starter such as matches; and shelter—consider a bivy or space blanket. While it may seem like a lot, it is always good to be prepared if something goes wrong.
In the winter, consider adding the following to The 10 Essentials:
Extra Batteries: Batteries lose charge more quickly in the cold, so always bring extra batteries for your phone and headlamp, and carry them in an inside pocket to keep them warm.
Insulated Water Bottle and Warm Drinks: Hydration bladder lines freeze in cold weather, so use insulated water bottles instead. Bonus tip: Bring hot water and a collapsible cup so you can melt snow to hydrate and make hot cocoa for extra calories and warmth on the trail.
Sun Protection - The Buff: Sun reflecting off snow can cause severe sunburns on winter hikes. Along with sunscreen and sunglasses, wear a UV-protective neck gaiter like a Buff to protect your neck, chin, and face from both the sun and cold.
Traction or Snowshoes: Always wear or bring traction devices if you'll be hiking on snowy or icy trails, or snowshoes if you'll be in deep snow.
Upgrading Your Winter Gear
As you explore the trails and open spaces this winter, you may start to think about upgrading to lighter, warmer, and better performing gear and clothing. Here are our recommendations for a few key pieces of winter gear.
Breaking Down "Fill Power"
One of the best upgrades you can make to your winter hiking gear is investing in a high-quality down jacket. When shopping for one, you'll likely notice that almost every performance down jacket lists a "fill rating" of between 600-900. This number indicates the "loft" of the down used in the jacket, which shows how warm each ounce of down used will be. Higher fill rating down is generally warmer, lighter, less bulky, and more expensive than lower fill rating down. However, a high fill rating doesn't always mean a warmer jacket, and a low fill power jacket can be just as warm as a higher fill power jacket—it will just be bulkier and heavier.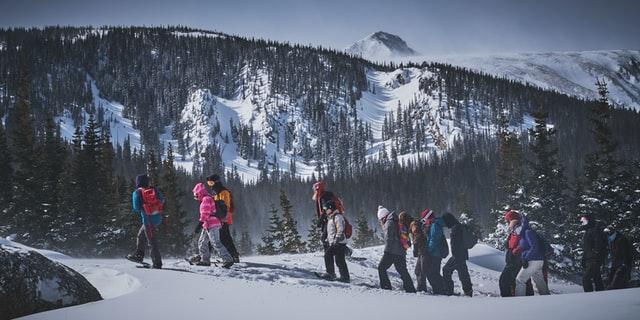 Jackets with fill power between 600-750 are great for keeping warm while moving in most conditions. For most winter hiking, brands such as Patagonia, REI, RAB, and Mountain Hardware offer a good balance of warmth, weight, and price. If you need performance in frigid conditions, the warmth-to-weight ratio of an 800-900 fill power jacket from companies such as RAB, Mountain Hardware, or Feathered Friends may be worth the higher price tag (often $300-$500 or more).
Wondering About Wool
If you're updating your winter hiking wardrobe, you may wonder whether you should pay $100 or more for Merino wool apparel or stick to less expensive synthetics. While Merino wool apparel is expensive (and can also wear out quickly without proper care), it's also breathable, insulates when wet, and offers better odor resistance and a softer, warmer feel than synthetics. For many winter hikers, these benefits make it worth the price. If you're interested in Merino wool, check out brands like Smartwool and Voormi or DarnTough for socks.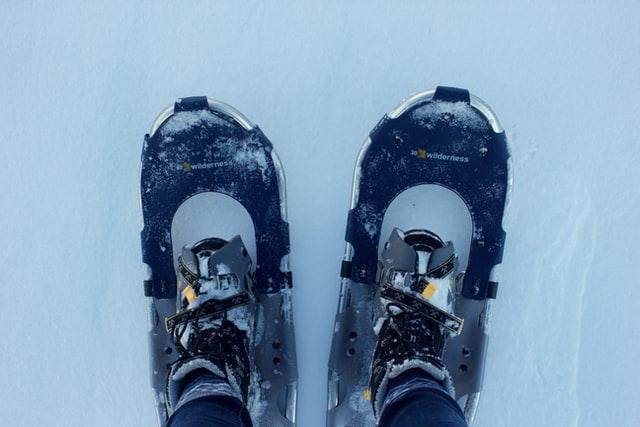 Step Up Your Traction Game
To keep from slipping on slick winter trails, most winter hikers start out using traction devices like Yaktraks, which grip packed snow and ice using wire coiled around durable rubber. For extremely icy conditions or trails where slipping can lead to long falls or serious injury, opt for devices like Kahtoola MICROSpikes that use stainless steel spikes to dig into ice and snow. Consider investing in snowshoes from companies like MSR, Atlas, or Tubbs if you're hiking in deep snow. (The MSR Evo Trail and Tubbs Wayfinder are solid options if you're sticking to flat or moderate terrain, but those exploring the mountains should consider models like MSR's Lightning Ascent that offer heel risers and better traction for performance in steep terrain.)
Do I Need Avalanche Gear?
Avalanches are a serious danger on winter hikes in the mountains. Traveling safely on avalanche terrain requires training in avalanche rescue and appropriate gear, including a transceiver, probe, and shovel. You don't need avalanche gear on every hike, but it is best to avoid avalanche risks. Look for hikes that avoid crossing over or under steep, open sloops (generally between 30-60 degrees) and stick to winter-specific hikes with names like "winter route/trail" or "snowshoe route/trail." Before hitting the trail, be sure to carefully review the route description for notes about avalanche safety.