"Community is a network of people who have come together and live in a place together and are committed to making that place as good as it can possibly be." - Rebecca Jewett, President and CEO, Palmer Land Trust (Mountain & Prairie Podcast interview)
Each year, we are honored to host TENACITY: Women in Conservation - a celebration of the women who are leaving indelible marks on their respective industries, while simultaneously protecting the natural resources that define our great state. This year, we were unable to hold the event due to COVID-19 restrictions. Despite the cancellation, we are a tenacious bunch and we would like to honor the spirit of Women in Conservation by sharing stories from our staff and supporters. What does conservation mean to each of us? Varied backgrounds, opinions, and influences give each person a different perspective on the meaning of conservation, and we hope that you'll enjoy reading more about the role it plays in our lives.
Do you have a woman in conservation that you'd like to honor? Share with us by emailing [email protected] or posting to Facebook with the hashtag #tenacity.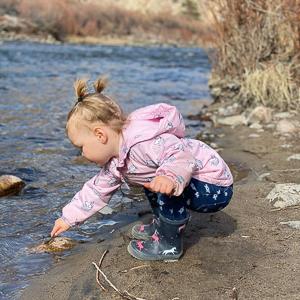 "For me, conservation means planting a tree under whose shade you do not expect to sit. And in that spirit, I'd like to honor and celebrate the next generation of 'women in conservation' – our young ones. This is my daughter Norah. She's nearly two and loves to play with her dolls just as much as she likes to play in the dirt on the banks of the Arkansas River where we live. I want to make sure that wild, healthy, and vibrant lands, local food, and clean water and air are a part of Norah's future...and her children's future." - Kristie Nackord,  Palmer Land Trust Communications Team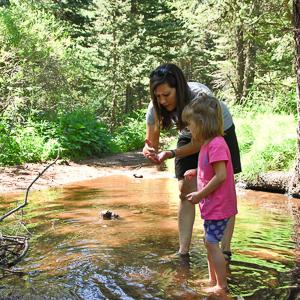 "To me, conservation means understanding the complexities of land management and use. The women I most admire are scientists and nature lovers. They are tenacious and although their job requires them to make difficult decisions, I know that they are advocates for our land. That is evident to me as I watch them in nature, interacting with both the landscape and their children. Their love of rocks, tress, plants, animals, and our community is so apparent. This is my friend Janelle, a Wildlife Fisheries Biologist for the United States Forest Service, teaching our kids about creek life." - Ashlee Sack, Palmer Land Trust Communications Team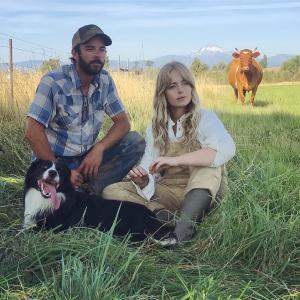 "Aldo Leopold said it best: 'Conservation is a state of harmony between men and land.' My friend Cate Havstad—farmer and co-owner of Casad Family Farms—personifies this statement on a daily basis. Using organic, biodynamic, and permaculture farming principles, Cate and her husband Chris grow vegetables and root crops on 200 acres outside of Madras, Oregon. Her crops provide the local community with healthy, nutritious food, and her farming practices bolster the land's biodiversity, soil health, and resiliency. There are certainly easier ways to make a living, but Cate is tenaciously committed farming on her terms, according to the principals she holds dear. And in doing so, she's demonstrated that it is indeed possible to achieve that elusive 'state of harmony between men and land'." -Ed Roberson, Palmer Land Trust Conservation Director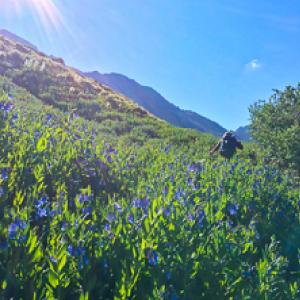 "To me, conservation is appreciating nature, wildness, and the bounty of the land, and turning that appreciation into ACTION to care for the land today and ensure its protection tomorrow. Nobody embodies the action part of this like Loretta McElhiney, the Fourteeners Program Manager, based in Leadville, CO, for the US Forest Service. Loretta has designed nearly every sustainable summit trail on our state's beloved 14,000-ft peaks. The miles of hiking and numbers of worn out hiking boots she has logged over the decades is hard for us mere mortals to imagine. Loretta has spent her career enabling much-needed balance between protecting the fragile alpine environment and allowing for the recreation and enjoyment of our great, mountainous outdoors. Loretta is the ultimate conservationist." - Rebecca Jewett, Palmer Land Trust President and CEO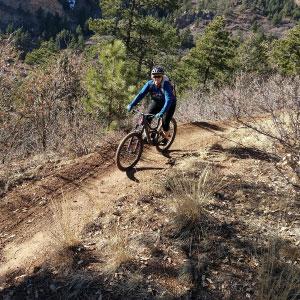 "Some years ago Colorado Springs rated its extensive trail system by popularity and four of the five most used trails were designed by the mother of a family of four who rode their bicycles on Sunday mornings to a historic church in downtown Colorado Springs. Priscilla Marbaker, this prolific designer of Colorado Springs urban trails, found her conservation calling at a recycling center on the first Earth Day and 'found her place' when she was recruited from Maryland to Colorado. She is challenged by the rigors of urban trail design--heavily used trails designed in the heat of public scrutiny, trails that must be sufficiently interesting to keep users on trail, trails that must be ecologically sustainable with fiscally responsible maintenance budgets, and trails that must protect the voiceless wildlife species and ecologically significant spaces where people should not tread. Her professional and personal lives merge in her question 'Is there anything better in life than being able to open your front door and venture towards a stimulating and engaging world class trail?' "   
- Candice Hall, Palmer Land Trust Stewardship Manager
We'd like to thank our 2020 Women in Conservation sponsors who have committed to sponsoring the event again in 2021.