Palmer Land Conservancy Then & Now
A Reflection
Could one not live in constant view of these grand mountains without being elevated by them into a lofty plane of thought and purpose?

General William J. Palmer
In 1870, General Palmer, a Civil War hero and founder of the city of Colorado Springs, wrote these words to his wife upon arrival in the Southern Colorado region. Like so many of us who have been drawn here by the magical landscape and promise for adventure, Palmer knew the area was special. He also understood that wide-open spaces would be essential to the quality of life for those living in the Pikes Peak region.
Just a quarter-century after sharing these words, however, Palmer expressed remorse about not doing more. He wrote:
"What lessons are suggested by this experience of 25 years? What could have been done differently to advantage? Many things, no doubt. For one, I think with such a sunny, airy climate, the streets should have been narrower, and the land so saved put into more open spaces…"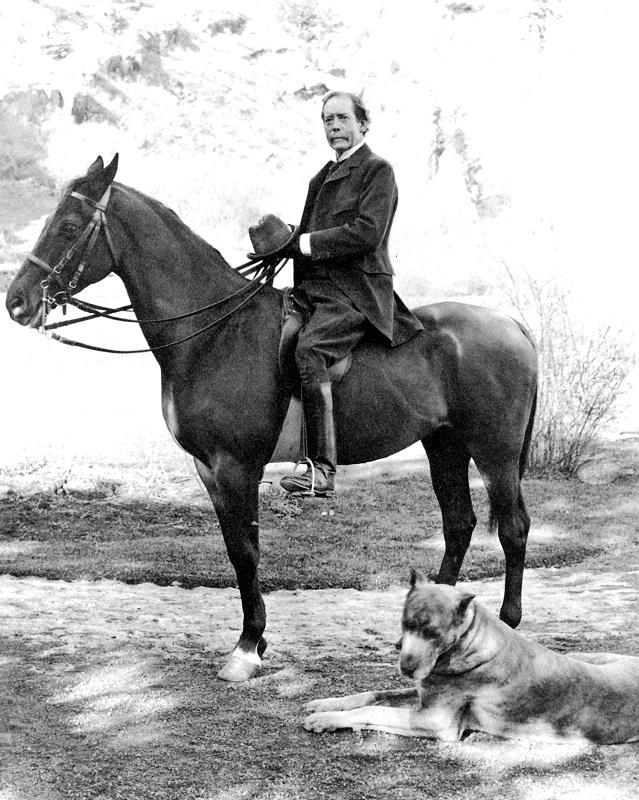 Even in 2021, Palmer's poignant questions offer us a lens through which to examine all of our actions in the realm of conservation. And, if we choose, they can act as a guide for what we do today, and therefore, the impact we have on tomorrow.
This year as the city of Colorado Springs commemorates its 150-year anniversary, Palmer Land Conservancy President and CEO, Rebecca Jewett asks, "What better time to look back and contemplate the future? Twenty-five years from now – or 50 or another 150 – what will we wish we had done differently? Can we be forward-thinking and visionary like Palmer, so we make decisions now for which future generations will express gratitude rather than regret?"
Then: Looking Back
For millennia people have known and celebrated this special landscape. Tens of thousands of years ago, Paleo-Indian people hunted and lived in the shadow of mighty Pikes Peak. Evidence of their lives—tools, etchings, and fire pits—remain in the places we recognize and aim to conserve as iconic parks and open spaces.
Later, but long before it was America's Mountain, Pikes Peak stood at the center of the Tabeguache band of the Nuche—known to most today as the Ute tribe. The red-dirt parks of Garden of the Gods and Red Rock Canyon Open Space, the dense woods of Black Forest, and the bubbling waters of Manitou Springs were their home until they were forcibly removed from their lands and sent to a reservation in 1868. Eventually, the lure of gold, silver and land lured many European settlers to the region in the 1800s and 1900s.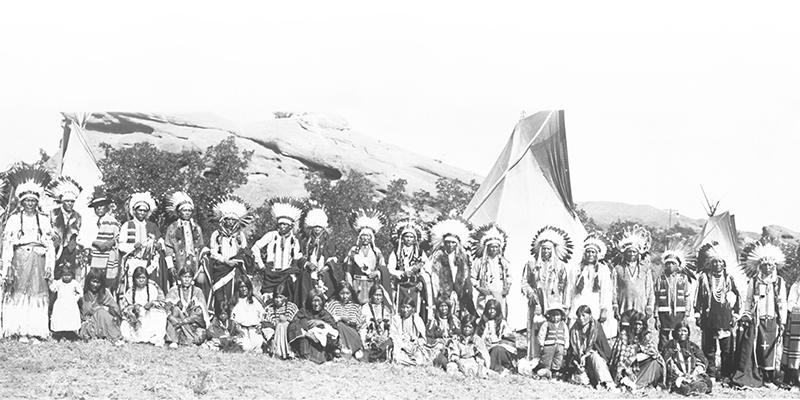 It was during this time that Palmer's work on the railroads brought him to Colorado. In 1871, Palmer co-founded the city of Colorado Springs, which was just one of the many institutions he founded in the area. Palmer channeled the inspiration he found in nature and his vision for wild lands into a lifetime of conservation. While he benefited from the ability to acquire land in the West, he was a staunch defender of Indigenous people. He was devoted to philanthropy and donated at least half of his wealth during his lifetime, possibly more as he often gave anonymously. Many of his gifts were properties, and his letters show a zeal for protecting native trees and flora. He donated the land for the first park in Colorado Springs and many more thereafter, making him a fitting namesake for Palmer Land Conservancy. His work lives on through what we do today to protect southern Colorado's lands for present and future generations.
"Understanding our history and where we came from is critical for understanding how best to move forward," says Jewett. "There are so many lessons we can learn in terms of what's important, what's not and how to do things well." Jewett contends that examining the past can offer perspective in order to shape current conservation work.
In the late 1800s, Palmer had a vision of parks, greenways and open spaces; at the time, it may have seemed or felt ridiculous to put aside so much open space because land was so plentiful. "We don't know what the future holds," Jewett says. "But, it's our work to think beyond today to do something that will benefit future generations even though we may not know exactly how important it is right here and now."
In 1977, driven by an urgent need for conserving nature and land while there was still time, the William J. Palmer Parks Foundation was established by volunteers who had a vision just like General Palmer. This first iteration of the conservancy helped the City of Colorado Springs' Park and Recreation Department to acquire new public parks and open spaces. Soon thereafter, the foundation became a standalone organization and went on to serve the greater Pikes Peak region.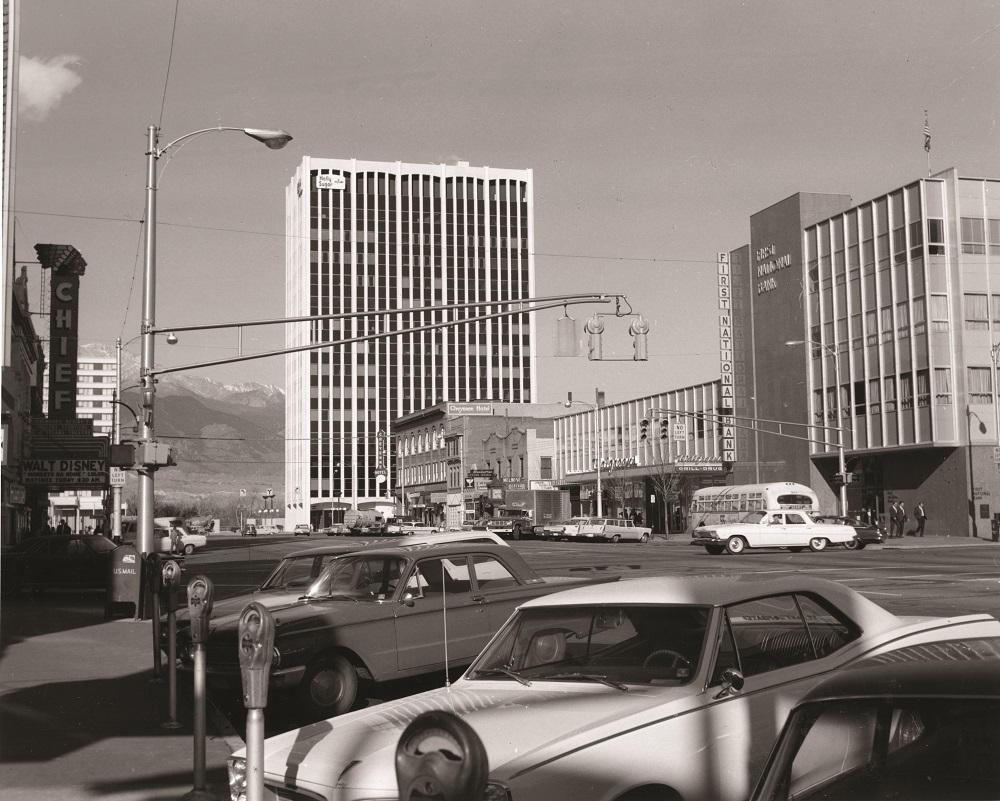 Now: Vision
Today, one hundred fifty years after Palmer first came to Colorado, people by the millions continue to come from all over the world, drawn by the same beauty and inspiration that forever changed General Palmer and sparked his lifetime mission for protecting and preserving the land for future generations.
According to Jewett, one of the greatest similarities between now and the Conservancy's founding in 1977 is the tremendous amount of growth occurring in the area. Then, concerned citizens who shared Palmer's vision joined forces. "They knew they needed to be proactive in protecting natural lands or they would lose them," she says. "In a lot of ways, we are seeing a very similar story play out, but with even more urgency."
The biggest difference between then and now is the number of people actually using the land and getting outside to recreate. "The pressure on the land and water is even greater and this has created an even greater urgency to act," says Jewett. She's hopeful however, because there is an increased awareness about the importance of conservation and the kind of work done by Palmer Land Conservancy. "I'm not sure that broad awareness was there when we were founded," she says. "It's our job to harness that passion, energy and momentum into on the ground conservation success."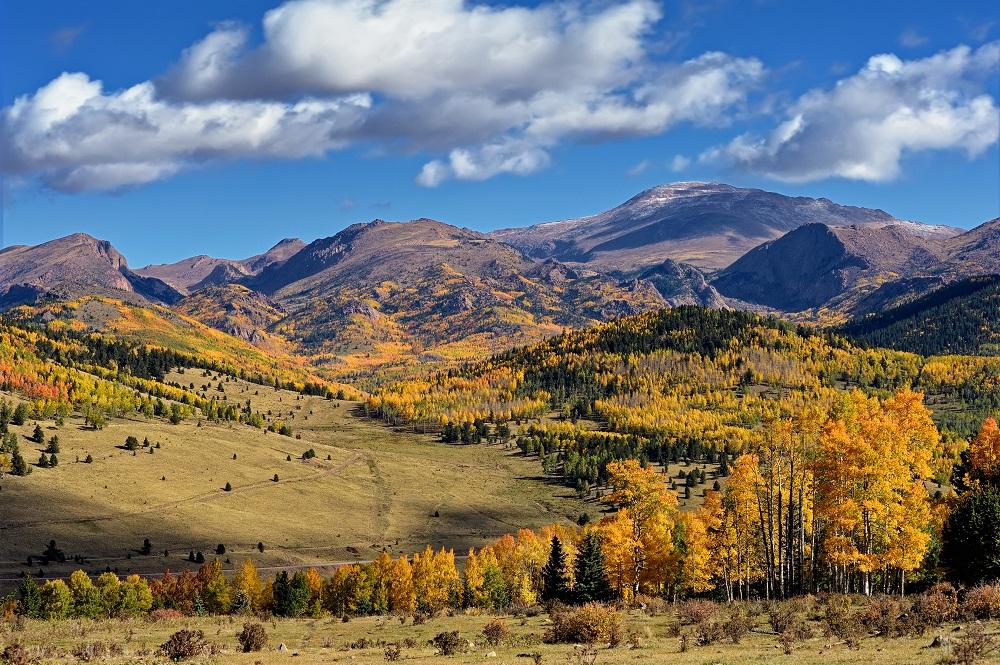 To this end, Palmer Land Conservancy promotes the conservation and enjoyment of our region's most important natural assets that define why we love Colorado: its natural beauty, locally grown food, and outdoor recreation. "If we lose any one of these, we'd be losing an important part of the region's identity," says Jewett.
One hundred fifty years from now, Jewett envisions a region with thriving local agriculture, ample outdoor recreation accessible for everyone who wants to use it, and resilient areas where wildlife can roam and thrive. "My goal is to make enough of an impact that someone in the future looks back and says: "Yes! I'm so glad they were proactive in conserving land because if someone hadn't done something, none of this would be here."
Though Palmer Land Conservancy has been serving the Pikes Peak Region for forty-four years, this powerhouse organization is only gaining steam with each passing year. Jewett imagines that if General Palmer were here now, he would say "Great work. Keep going. There's more you need to do. Think about future generations and what needs to happen."
So, while locking their eyes steadily on the horizon – and generations – ahead, Palmer Land Conservancy is also looking in the rearview to be guided by a simple, but certainly not easy to answer the question posed by Jewett: "How will history look back on our actions?"