Pueblo Chile Hot Cocoa
Hot cocoa is a fan favorite for anyone, but have you tried it with a little spicy kick? Instead of using ancho chili powder or cayenne pepper, Palmer staff have whipped up a recipe using the southern Colorado Pueblo Chile.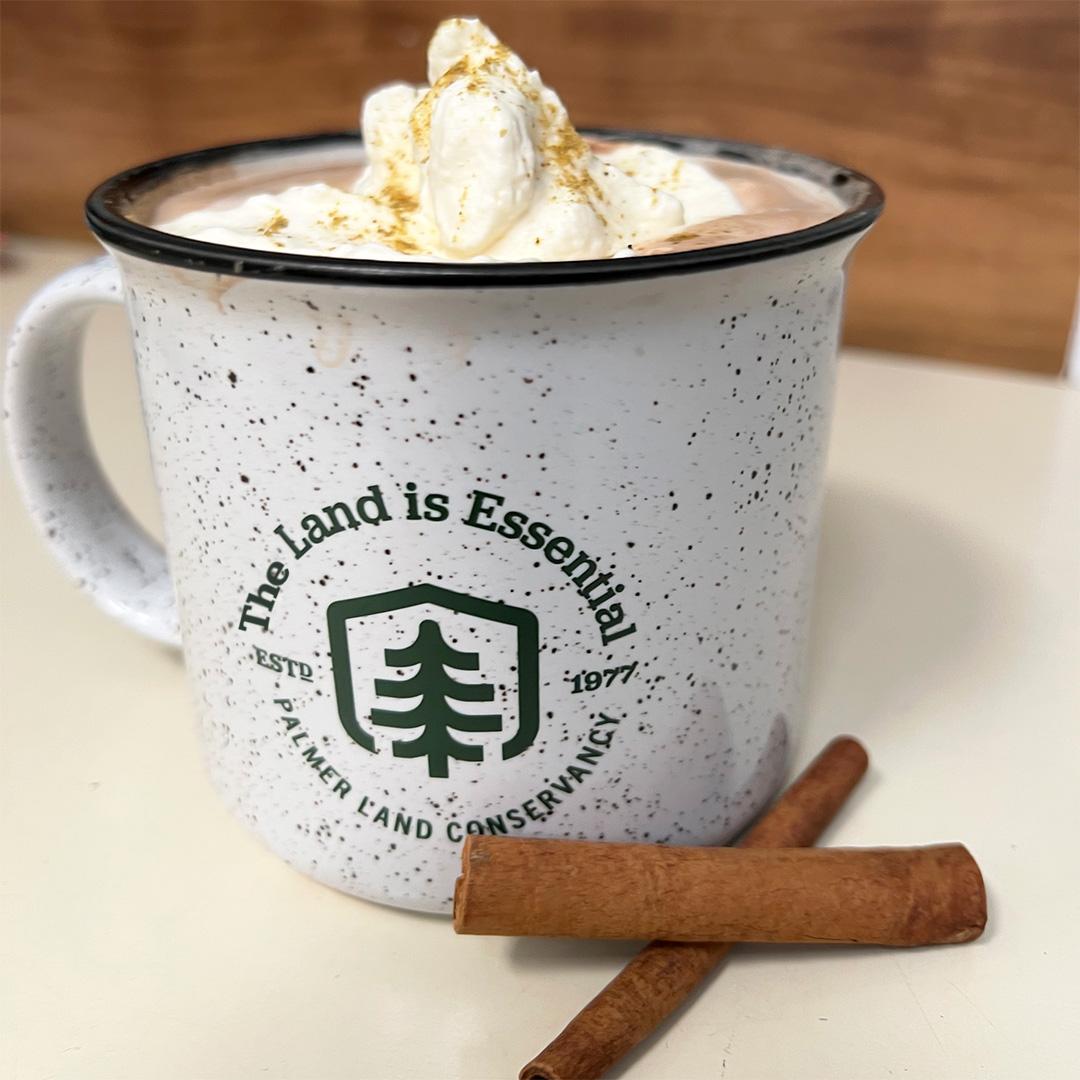 Ingredients
3 ounces bittersweet or semisweet chocolate, chopped (if you have a sweet tooth, go for the semisweet)
2 tablespoons unsweetened cocoa powder
1 tablespoon sugar, or to taste
¾ teaspoon Pueblo chile powder (we tested with Milberger Farms Green Chile Powder, which is fairly mild)
2 cups milk of your choice (whole, oat, etc.)
¼ cup whipping or heavy cream
1 cinnamon stick
½ teaspoon vanilla extract
Whipped cream, marshmallows, extra chile powder for garnish (optional)
Instructions
In a medium saucepan, whisk together chocolate, cocoa powder, sugar, and chile powder over medium-low heat. When chocolate is about halfway melted, slowly whisk in the milk and cream.
Drop in the cinnamon stick. Raise temperature to medium and bring to a simmer.
Remove saucepan from heat. Cover with lid and let steep for 1 hour.
Remove cinnamon stick and whisk in vanilla. Taste your concoction and add more sugar if you want it sweeter, or add more chile powder if you want more heat.
Warm over low heat before serving. Top with whipped cream or marshmallows and sprinkle with extra chile powder for garnish, if desired.