Staying the Course - Farmers and Ranchers Providing Coloradans with Safe, Healthy, and Affordable Food
March 25, 2020
Back to blog feed
Greetings from Colorado's lower Arkansas Valley. Despite the current circumstances of finding our way through the COVID-19 pandemic in our area, farmers and ranchers are hard at work doing what they do best - providing Coloradans with safe, healthy, and affordable food.
Most ranchers are in the middle of their annual calving season. Mild weather has thankfully allowed cows to have their calves without much difficulty. I am still amazed at how a newborn calf can, within an hour of being born, get on its feet and suckle. In two weeks, they are already clowning around with their fellow "calf-mates" and being reprimanded by their moms.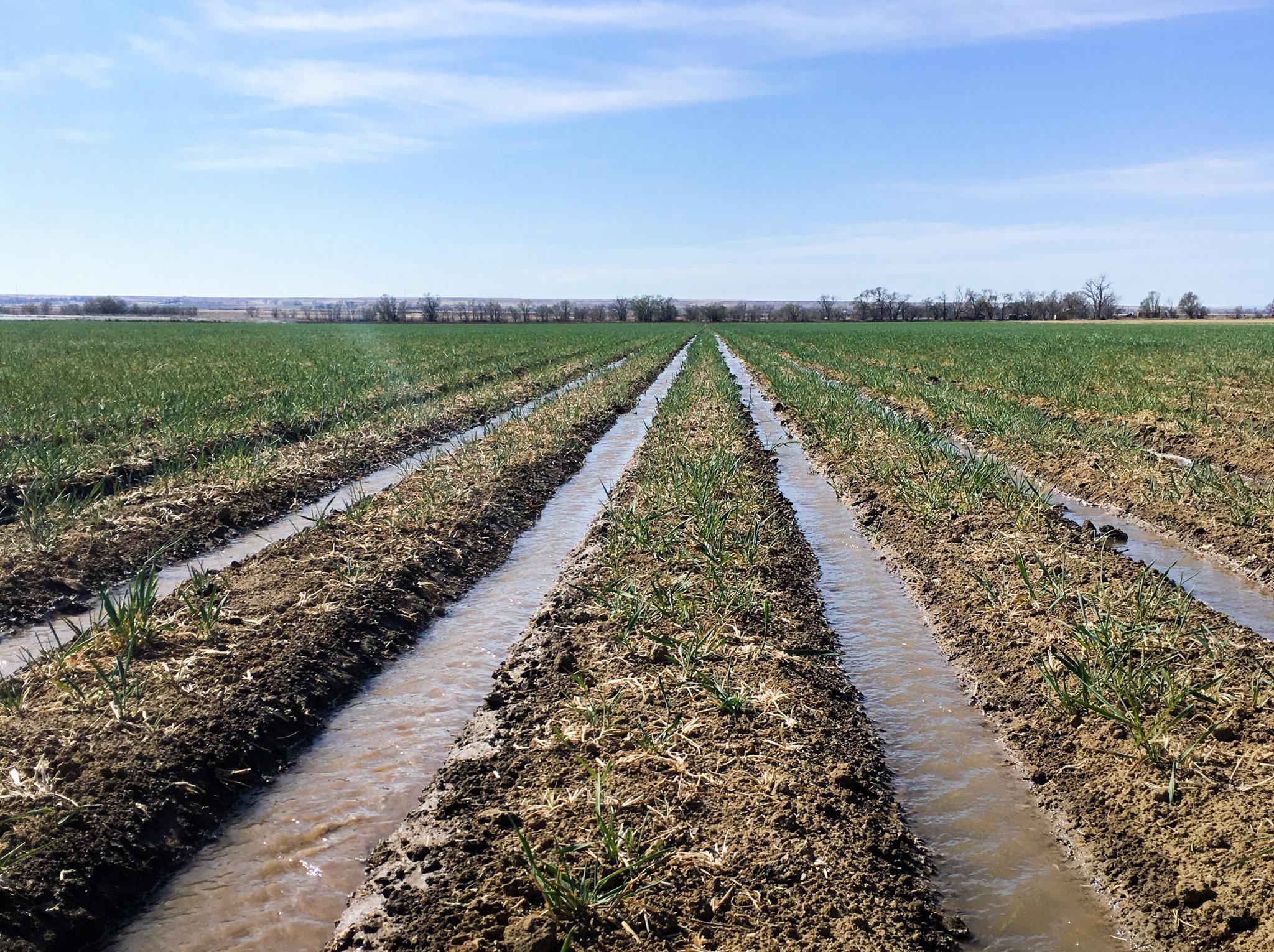 Farmers in the Arkansas Valley are preparing their ground for planting. Almost every farmer we have spoken with is "staying the course." Onions are already going in the ground, and hot weather crops like melons, tomatoes, and chiles will be planted in mid to late April. As one farmer told me the other day, "Social distancing is no problem for farmers, we have been practicing this all of our lives."
The state's snowpack report looks good; all of our river basins in Colorado are currently above average. The vast majority of the region's reservoirs carried over water from last year and will provide a good supply of water as we head into our warmer months.
All joking aside, our local farmers and ranchers are passionate about what they do and they understand the important role they play in bringing wholesome, nutritious food to our tables. And here at Palmer, what is clear today, more than ever before, is that secure food systems are what we need. Palmer's farmland protection work is an important piece of that puzzle. We appreciate your ongoing support for our farmers, ranchers, and Palmer Land Trust.
Best wishes,



Matt Heimerich
Owner, Heimerich Farms
Lower Arkansas Valley Conservation Director, Palmer Land Trust