Rocky Ford Melon Salsa
Excellent topping for grilled chicken breasts or a white fish (such as halibut). This recipe can be adapted to your liking. Serves six.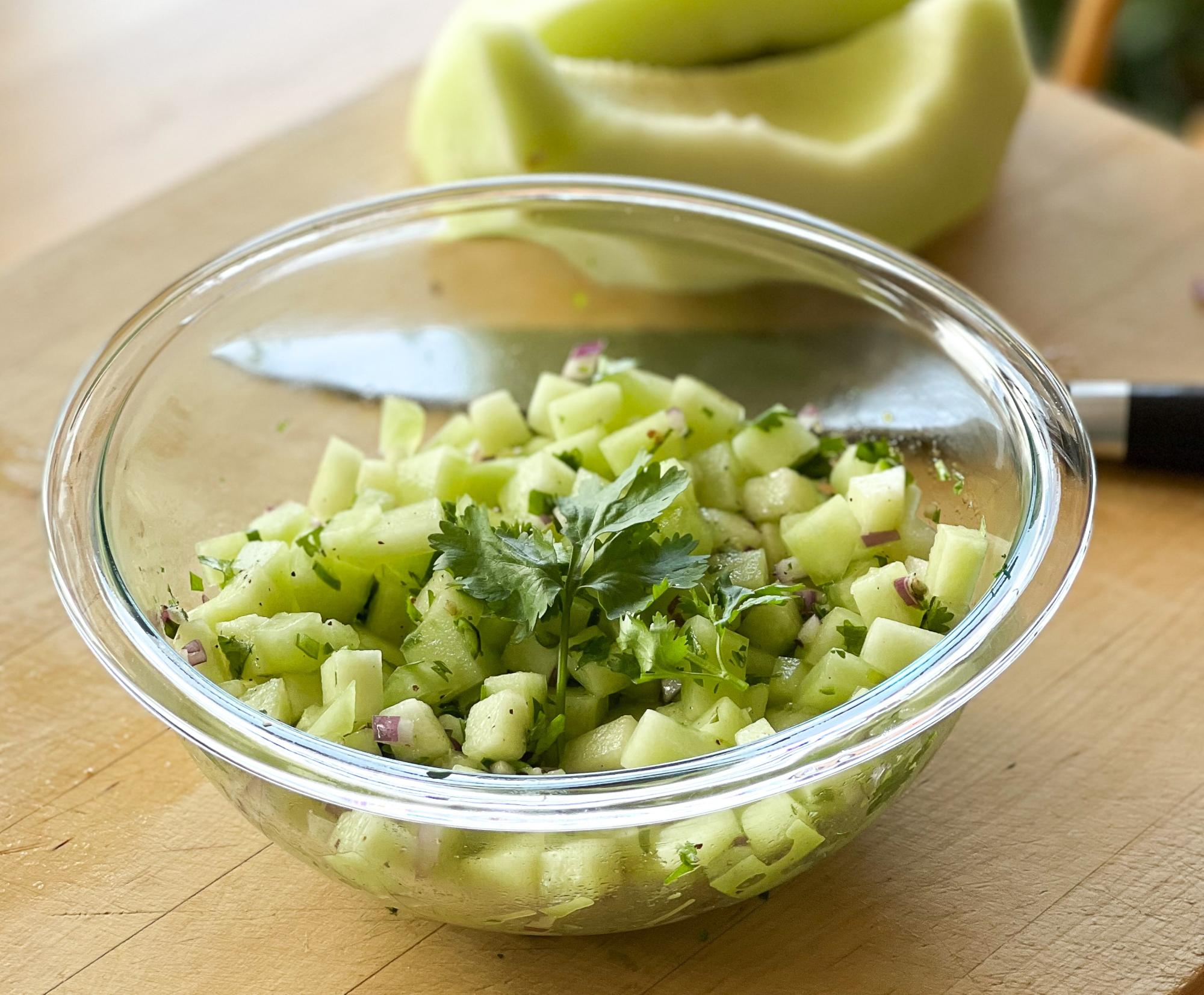 Ingredients:
1 small Rocky Ford melon of your choice
1 bunch of fresh cilantro
1 small red onion
2 limes
2 tablespoons extra virgin olive oil
1 tablespoon Pueblo chile, roasted and chopped
Salt and black pepper to taste
Preparation:
Peel and finely dice your melon. Pieces should be roughly thumbnail-sized. Add to a medium bowl.
Finely chop cilantro to yield ¼ cup and add to your bowl. Set aside the rest for garnish.
Finely dice the red onion and add to the bowl.
Add the zest of one of your limes and the juice from both to your bowl.
Add in olive oil and chile.
Toss all the ingredients. Sample and season with salt and pepper to your liking.
Serve at room temperature or cold. Use a few extra cilantro sprigs to garnish.
Melon tip: if you use a watermelon, consider adding in some chopped-up briny cheese, such as feta or grilled halloumi.