Which Colorado Will You Choose?
by Rebecca Jewett, President and CEO, Palmer Land Conservancy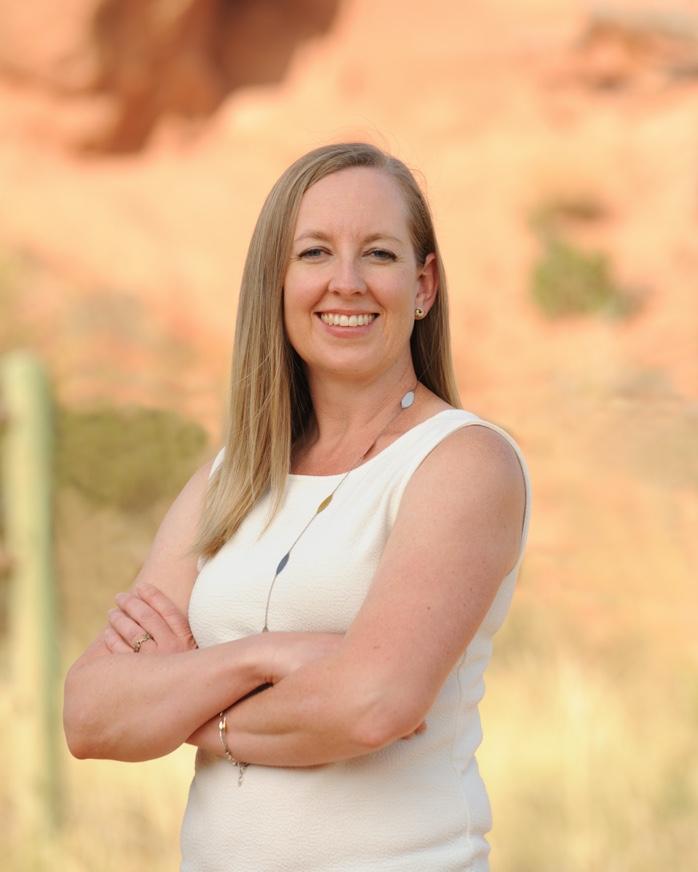 Colorado is at a critical crossroads with an important choice to make. If we don't act and protect the land we love, we risk losing everything that makes our home special.
Without land and water conservation our community will look drastically different.
1.5 million Colorado homes could be without water due to water shortages. Children will lose access to nature – continuing the trend of only spending 5-7 minutes a day outside. We'll continue to lose 150 acres of natural land and 40 acres of farmland nationally every hour.
Extreme weather events—from megafires to devastating droughts—are here to stay. And without immediate interventions, land, wildlife, and communities are at risk.
The Colorado River is in jeopardy. The megadrought currently plaguing the river, which serves as the primary source of water for Colorado Springs, as well as roughly 40 million other people across seven states, finds the waterway at its driest period in 1,200 years.
The Colorado River provides life, and its endangerment impacts farmers and ranchers, tourism, tribal reservations, politics, public health, conservation, regional and national economies, and the average citizen. Southern Colorado will not escape impact.
Finally, according to the 2022 ParkScore report, an analysis by the Trust for Public Land (TPL) that studies park acreage, proximity of residents to parks, and availability of specific amenities, Colorado Springs has dropped from 14th to 58th among American cities.
Scoring its lowest ranking since first being included in the ParkScore study in 2013, Colorado Springs placed below Plano, Texas; Newark, New Jersey; Toledo, Ohio; and Detroit, Michigan.
Since the Great Recession in 2008, lack of investment has stifled our parks system. TPL reports the city spends $92 per resident on its park system, compared to $159 by Aurora and $151 by Denver.
We have the power to reverse this trend and lead the nation in protecting Colorado's great outdoors. Working together, the public, private and philanthropic sector, will foster that outcome.
You play a vital role too. Your voice is critical in demanding that conservation is a top tier issue, in development, investment and a matter of personal and public health.
Palmer Land Conservancy, in partnership with 10 other conservation-focused organizations, recently completed a robust multi-year planning effort, Elevate the Peak, to define a strategic vision and action plan for conservation and outdoor recreation in the Pikes Peak region.
We listened, we learned, and we heard you loud and clear. Conservation can't wait. This work is urgent. Now is the time to act.
The plan can only be accomplished through a coalition of collective efforts, significant investment, political will, and the desire to achieve ambitious goals. If we are passionate about the vitality of the region, taking care of the land, water, and the world around us is essential.
Many promising initiatives that have built a collective of supporters and enlisted a collaborative approach are in the works.
Palmer Land Conservancy is leading a charge to conserve 60,000 acres of natural land for the preservation of iconic scenery, important wildlife habitat, water quality, and local food production.
We are spearheading efforts to conserve water in our region, finding win-win solutions to balancing water use in the face of unprecedented scarcity.
The Pikes Peak Outdoor Recreation Alliance (PPORA) announced this month it's been awarded a $150,000 grant through the Colorado Outdoor Regional Partnerships Initiative to continue leading the regional partner effort to advance conservation and outdoor recreation planning for the Pikes Peak region.
The COS Creek Plan, spearheaded by Lyda Hill Philanthropies, will establish a comprehensive vision for the future investments and stewardship of Fountain Creek Watershed. When completed, it will restore natural functions of the corridor, create a premiere destination for outdoor recreation, drive economic vitality and revitalization, and create a strong sense of place distinctive to Colorado Springs.
With a collective mindset, let's prioritize and protect farmland that provides local healthy food for all, develop new parks and open spaces , and create water solutions that balance growing cities and rural areas.
Which Colorado will you choose?
Sometimes we are called upon to do big things that are not easy. That is what is before us. The path ahead is arduous, but it is one worth taking. We have the power to safeguard the land, water, and nature on which future generations will depend.
In 2023 and beyond, let's boldly commit to protecting the Colorado we love.
Originally published in the Colorado Springs Gazette on December 20, 2022
Rebecca Jewett is the President and CEO of Palmer Land Conservancy, a champion for land and water conservation in Colorado, based in Colorado Springs