Red Mountain holds not only a geographic place of honor in Manitou Springs, but also a historic one. The wooded mountainside was frequented by the Ute, Arapahoe, and Cheyenne tribes, who utilized the various springs in the area. Later the site of an incline railway and summit dance hall, Red Mountain has seen the boom and bust of the tourism and mining industries of the 20th century. Now, the hillside is protected and offers hikers views of the area - as far as Garden of the Gods and Pikes Peak - for those willing to climb the roughly 800-foot ascent. The Intemann Trail (part of the Ring the Peak project) allows access to the .8-mile Red Mountain trail, a steep and often rocky trail that winds to the summit.
You'll pass through densely wooded areas with intermittent viewpoints that allow you to look over Manitou Springs and Colorado Springs. On a clear day, you'll enjoy views for miles, extending even to Red Mountain's iconic neighbor - Pikes Peak. Foggy days, however, can offer a hauntingly beautiful hike through the clouds. Given Red Mountain's history as the original resting place of famous Manitou citizen Emma Crawford, it's a unique experience. (Read more about Emma's story here.)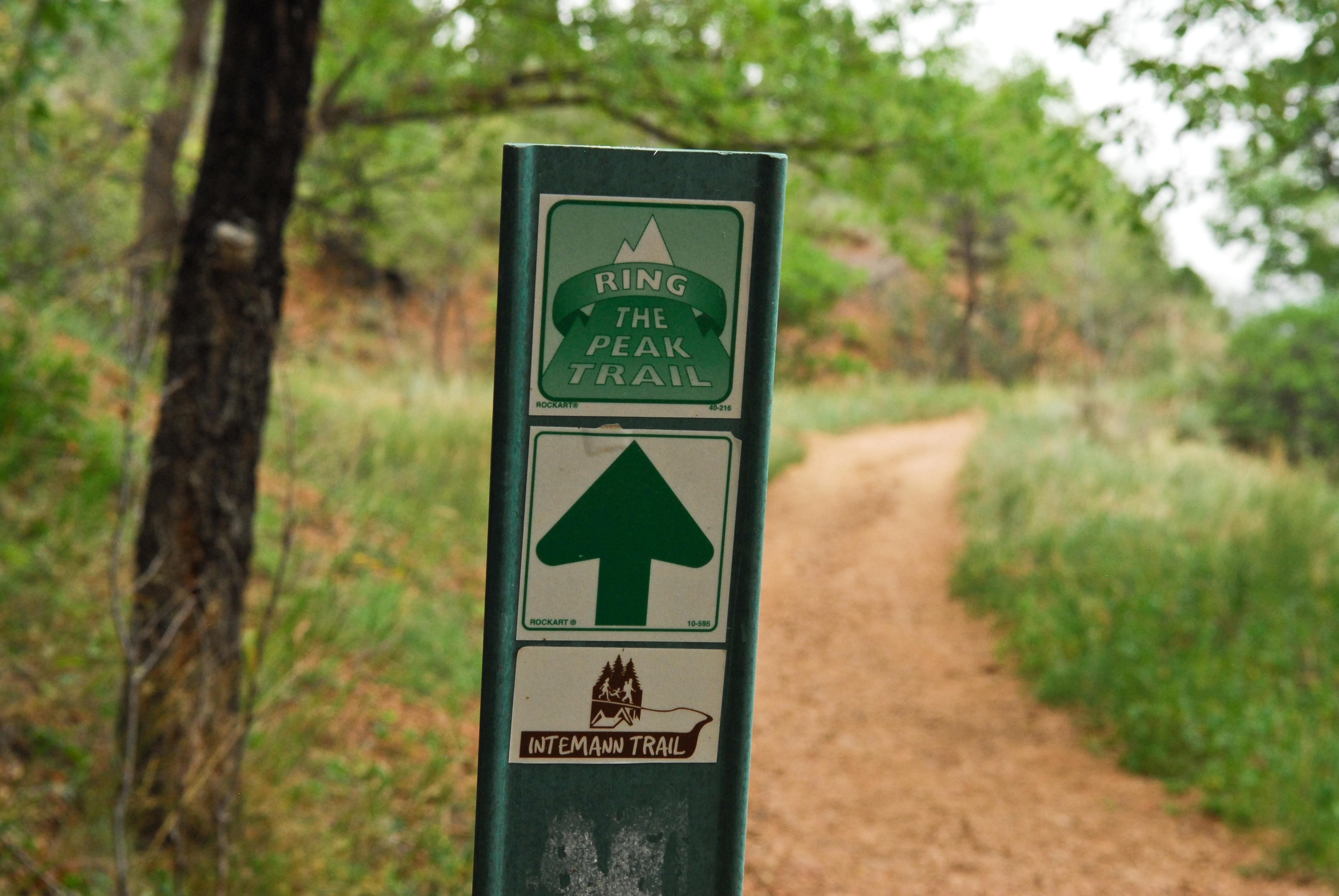 Insider Tips!
After you make your way to the "summit", where the cog railway once brought adventurous tourists, you'll notice the remnants of the dance hall. For an additional opportunity to catch panoramic views, climb the extra .2 miles of the Ridge trail. This portion may be a bit overgrown, but going the extra distance is worth the effort. Want to extend your hike? Continue east on the Intemann Trail and head up Iron Mountain.
Directions
You can begin your hike at the Spring Street entrance (the trailhead is located near the Iron Spring) or at the Pawnee Avenue (no public parking) entrance. Either direction will lead you to the Red Mountain Trail via the Intemann Trail.