Find a Trail: Ute Valley Park
With beauty at every turn, it's difficult to choose a favorite spot in Ute Valley Park, a Palmer-protected property. The open, grassy meadow of the lower portion of the park offers respite for wildlife and an opportunity to breathe deeply. Delicate sandstone hoodoos and formations line the white sandstone cliffs above the valley floor. Find the arch on Ute Valley Regional Trail and wonder at the power of wind and water to create natural formations. On the southern side of the park, black-diamond trails test even the most skilled mountain bikers. From the top of West Ridge, panoramic views await those who challenge themselves to traverse the hogback formation. You'll hike or bike through rocky outcroppings that tower over the city and surrounding parks.
Features like these are some of the reasons that this park attracts hikers, mountain bikers, walkers, and trail runners year-round. The Vindicator parking area offers a number of parking spots as well as a restroom, and provides a perfect jumping-off point for any level of hike or ride.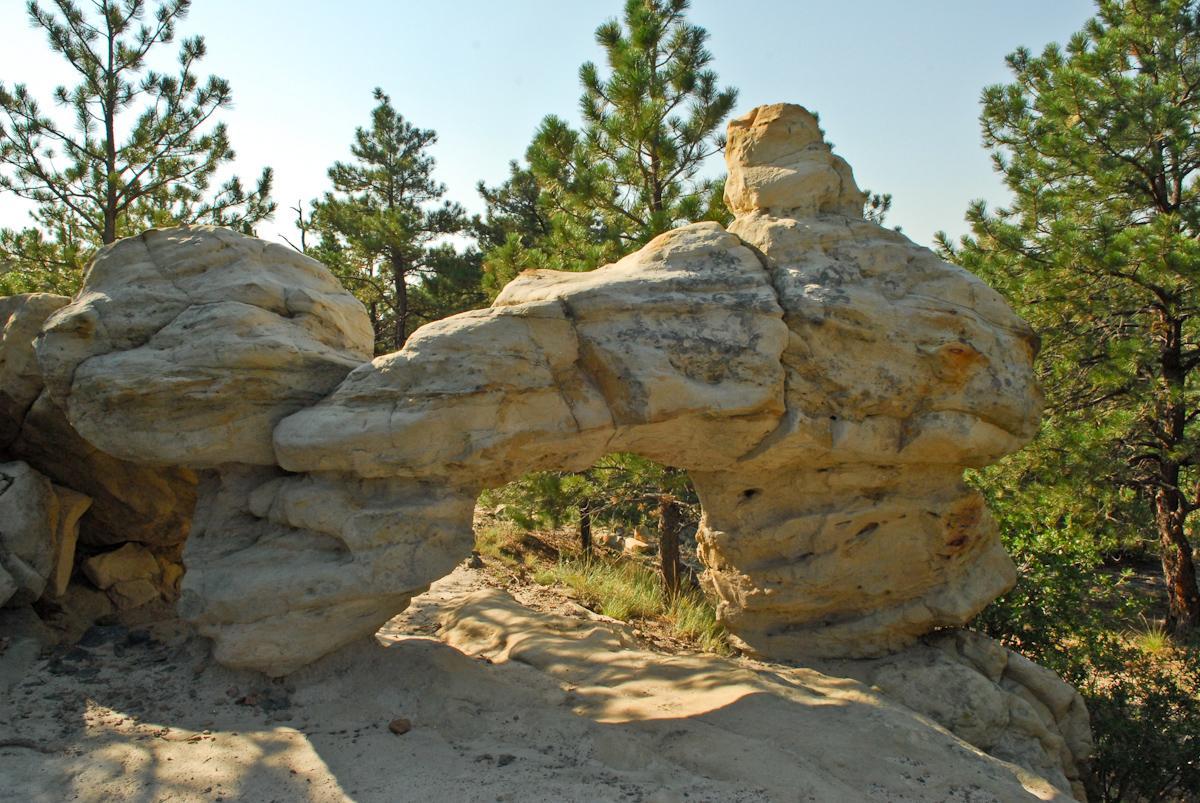 Insider tips!
Mountain bikers will enjoy the directional duo trails of Red Rover and Almond Butter, which offer the opportunity to do quick loops on this fun, featured trail.
Save Rattlesnake Ridge Trail heading north for the end of your hike or bike, and it will lead you back down to the parking area. You'll finish your experience with a breathtaking view of Colorado Springs, Pikes Peak, and even Garden of the Gods and the eastern plains. (Take the cutoff on the downward side toward Ute Valley Regional trail to eliminate some mileage.)
Directions
There are three parking areas associated with the trail system. The main entrance is off of Vindicator Drive and features a restroom. An additional trailhead and restroom is located off of South Rockrimmon Blvd and connects to the Ute Valley Regional Trail.
You could also  start your ride or run at the Tech Center trailhead (limited parking and no restroom) to begin uphill and end on a downhill route. For more information or to download a trail map, visit the City of Colorado Springs website here.