As summer warms up, so do orders at New Roots Farm in Cañon City. This local favorite farm is a delight to visit, as orders can be placed online and picked up on Thursdays. You can even say 'hello' to their flock of eccentric guineafowl when you're there. Located just a few miles from downtown, the farm occupies 5 acres and produces a wealth of produce: carrots, radishes, varieties of kale and pak choy. All of it is organic and lovingly grown by Sarah Hamilton and her parents, Susan and Patrick. They pay special attention to soil, water, and biodiversity practices, and their dedication to the land is obvious.
Products We Love
The curly-leafed kale is delicous when baked as kale chips. Their radishes are fresh and delicious in a cucumber dill salad. Kids will love the multi-colored, crisp carrots, too! Summer squash and zucchini are also high on our list of produce to re-order next week.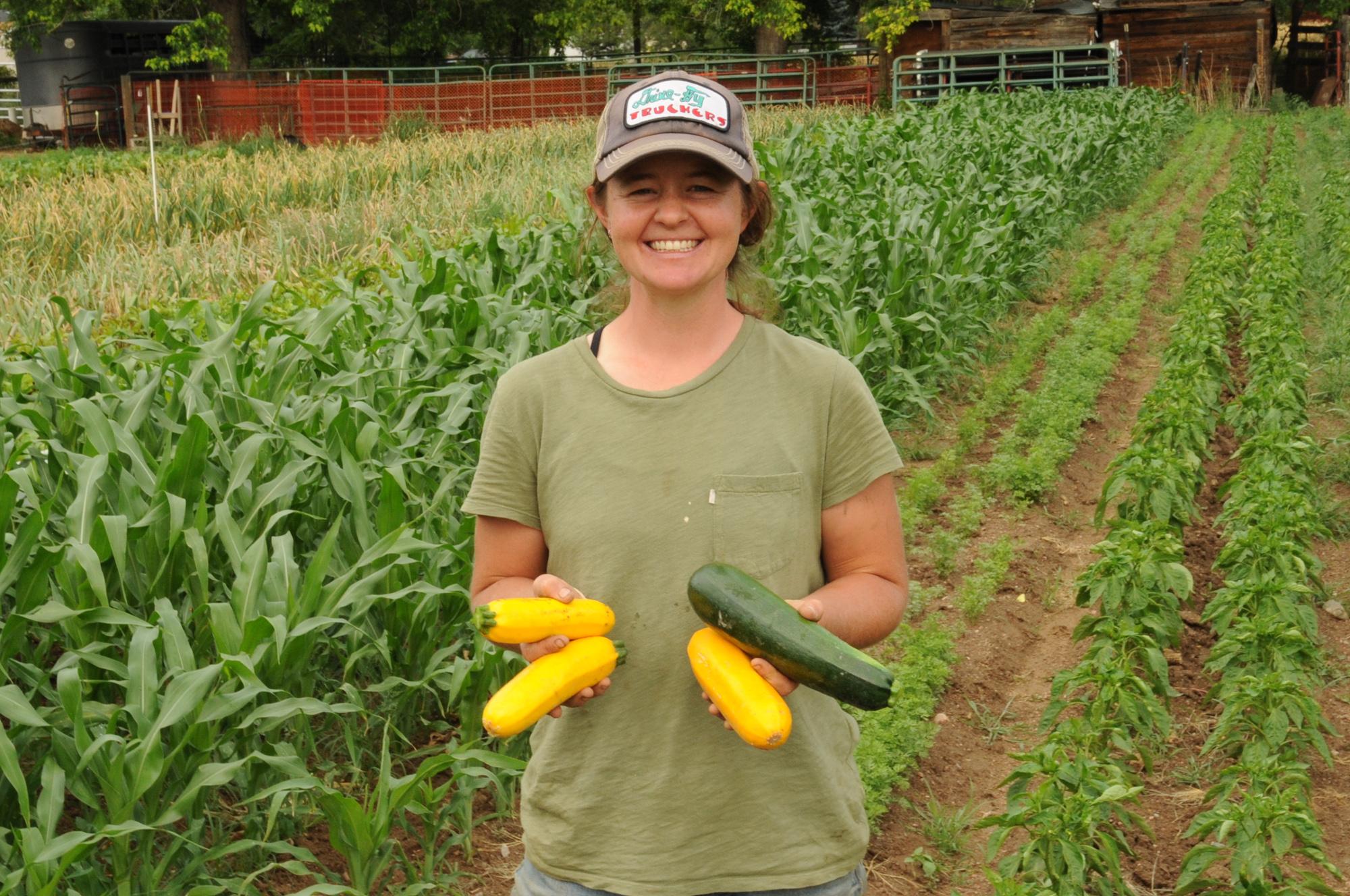 Where to Find New Roots
You can pre-order produce via their online storefront, where you can browse their available produce and create a custom order for pickup at the farm on Thursdays from 3:00-6:00. (Be sure to get your order in by Tuesday at 10:00 pm.) Your order will be ready for pickup as soon as you get to the farm. It's quick, easy, and a breath of fresh air to visit the property.
If you're in the Colorado Springs area, you can also visit New Roots at the Colorado Farm and Art Market on Wednesdays from 3:00-7:00 pm at The Pioneers Museum.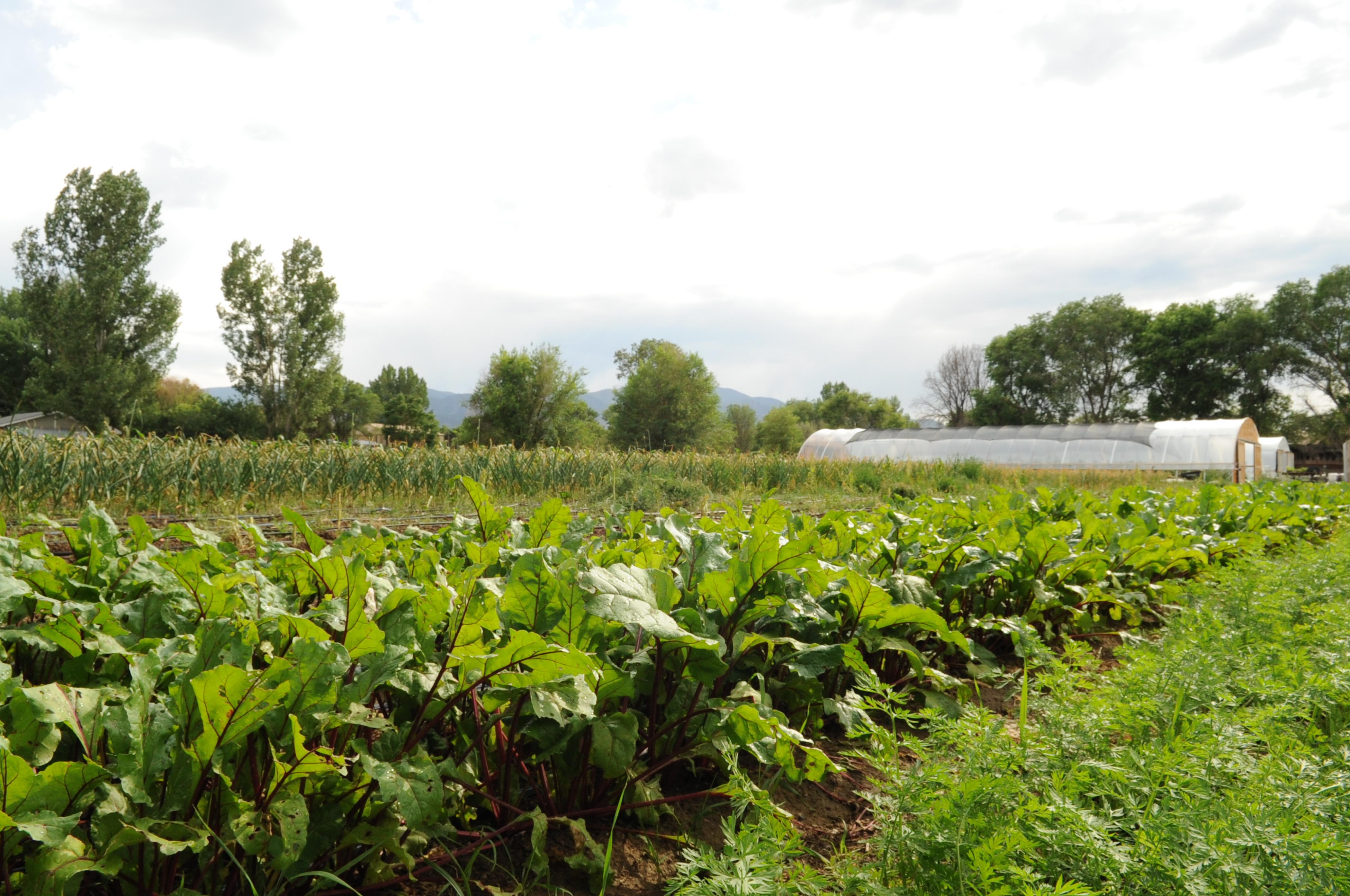 For more information on how to find a farm or ranch near you, please visit our local food resource guide.
In 2018, New Roots Farm was awarded the first Inspired Future Award at Palmer's ninth annual Southern Colorado Conservation Awards. We were proud and honored to help recognize their dedication to farming and their community.