Just a few miles off of Highway 50 in Pueblo, you'll find yourself deep in agriculture country. Rows of corn stalks, pepper plants, and squash vines cover the landscape east of the downtown area. Farm stands pepper the roadsides, and Musso Farms is tucked neatly down a side street. In operation since the 1960's, Musso's represents five generations of family-owned farming. Pull into the parking area after the wagon (or in the overflow lot across the street), and head back to the farm stand. You'll find bins of vegetables grown on-site, including Peaches and Cream corn and Pueblo chiles. They also stock Palisade peaches, Rocky Ford melons, tomatoes, cucumbers, cauliflower, avocados, strawberries, raspberries, local meats, Colorado honey, delicious baked goods, and all manner of chile-infused products.
A wide variety of chiles, including the famed Pueblo Chile, are also available. In the adjacent Chile Room, you'll find spices, rubs, sauces, and even some commemorative chile keychains and lunch boxes.
Stop in on the weekends and you may even find 'The Pork Chop Lady' slinging delicious made-to order grilled meals. Order a delicious pork chop, bratwurst, or a bowl of the fan-favorite grilled calabacita squash.
Products We Love
In addition to other homegrown produce, be sure to fill a bag with Pueblo Chiles and make a batch of green chile cornbread. Grab some of Westcliffe Meat's excellent chile ground beef. Perfect for meatballs or tacos, it's a unique product that is worth coming in for. They have a fun variety of ready-to-pop popcorn and also fresh corn, too.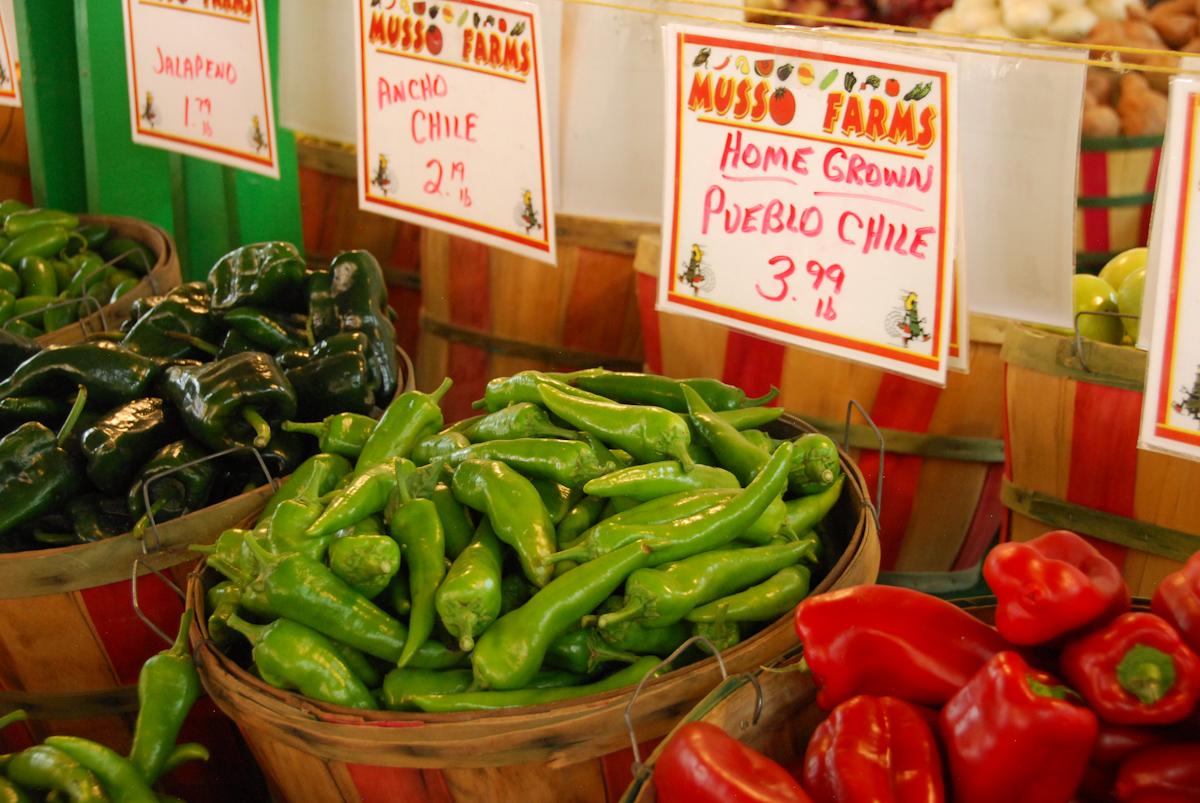 Where to Find Musso Farms
The farm and stand are located at 35779 Hillside Road. Located about 50 miles from both Colorado Springs or Cañon City, Musso Farms is an easy drive from either. Take Highway 50 east toward La Junta. After 8.7 miles, take a right on CO-231. After about 2 miles, turn right onto Hillside Road. The farm stand will be on the right. They're open 7 days a week, 8:00 am - 6:00 pm.

Find them on Facebook and follow along for new produce as it comes into season, or to see what the Pork Chop Lady is cooking up!