8 Scenic Hikes to Spark Romance
Not everyone considers a hike the most romantic thing to do, but when you crest the hill with your sweetie and take in that stunning view, there's sure to be magic in the air.
Here are eight of our favorite hikes in southern Colorado where you can take in the view with your special someone. You can also find more recommendations by downloading the COTREX app. Remember: always check the weather forecast, bring layers with you, and #LeaveNoTrace. For more tips on what to bring on a winter hike, check out Palmer's Winter Hiking Guide.
Royal Gorge Overlook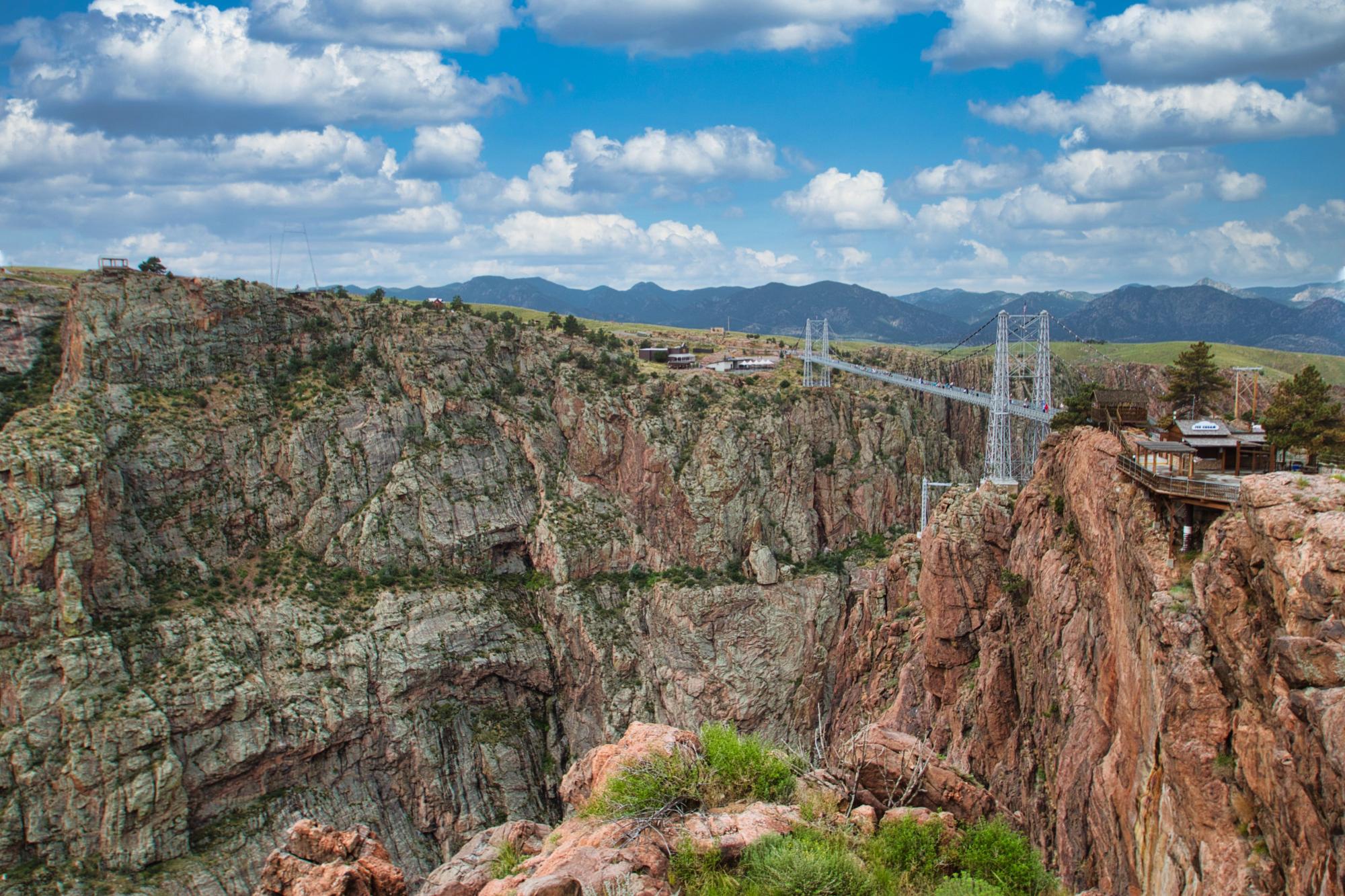 At the top of our list is an easy and short 1.1-mile hike with little elevation change and awe-inspiring views of the iconic Royal Gorge just outside of Canon City. Keep an eye out for bighorn sheep and other cliff-dwelling wildlife on your way to view the 1200-foot deep canyon carved by the Arkansas River. As with any overlook with a big view—be prepared for some big winds!
---
The Crags Trail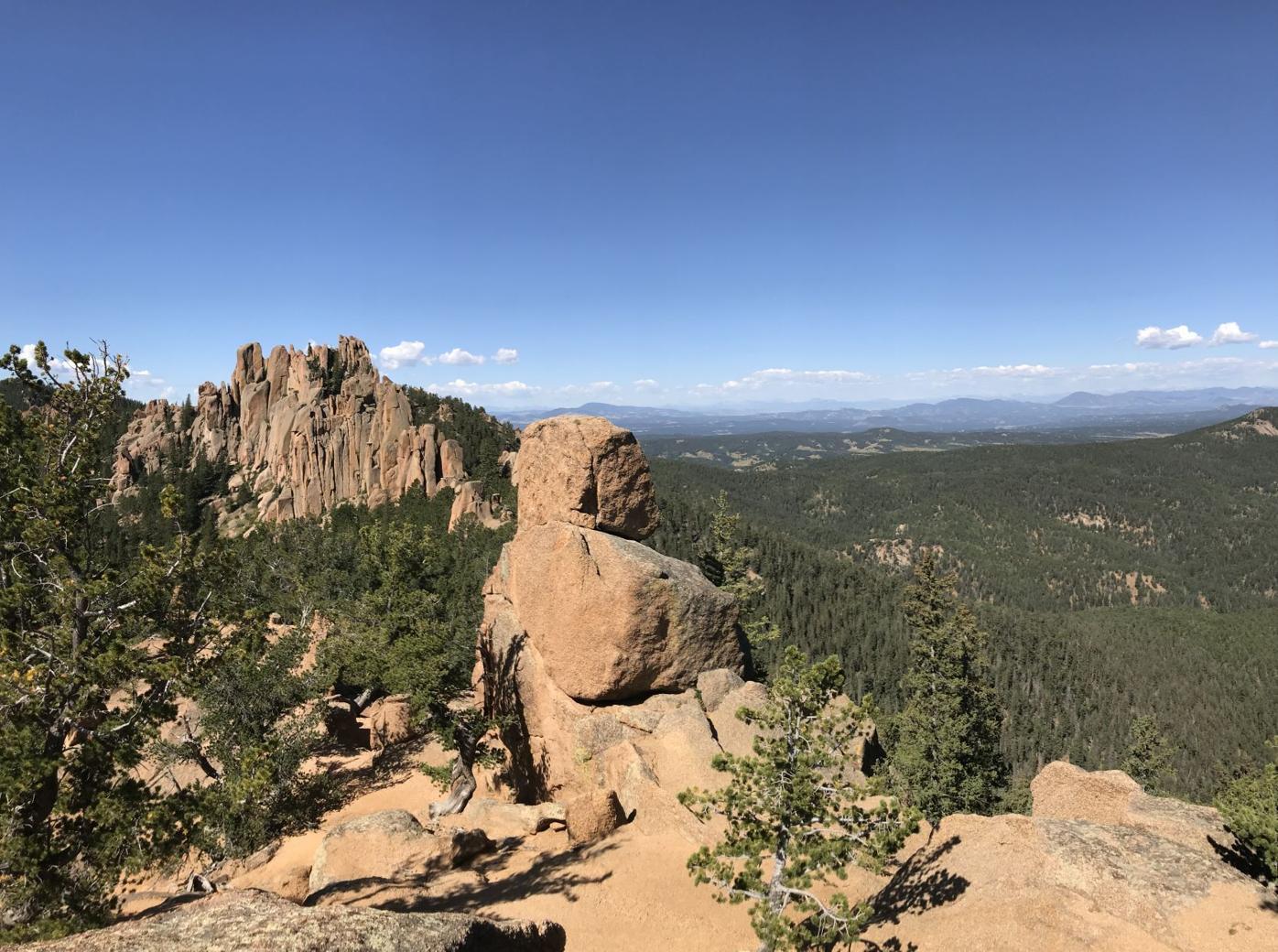 Just outside of Divide off of Hwy 67 is a beautiful out and back hike on the west side of Pikes Peak. Grab your sweetie and enjoy a gradual hike to the dramatic granite pinnacles on the shoulders of Pikes Peak to take in views of snow-capped peaks. Depending upon the snowpack, bring your control spikes, snowshoes, or cross-country skis. Usually 4.8 miles roundtrip, in winter it's closer to 7.5 miles as you have to start in the overflow lot and hike to the trailhead. With less than 1000 feet of elevation gain, this hike is great for newcomers or experienced hikers alike.
---
High Point Overlook
Not much of a hike, but definitely a spot with a view, this is a Garden of the Gods classic and one of the best overlooks in Colorado. Really this is one where we say hike on any of the trails you want in one of the world's most iconic public parks, then wrap up your day with a romantic picnic at sunset and take in the majesty of the towering sandstone formations while watching the sun go down behind Pikes Peak.
---
Pueblo Riverwalk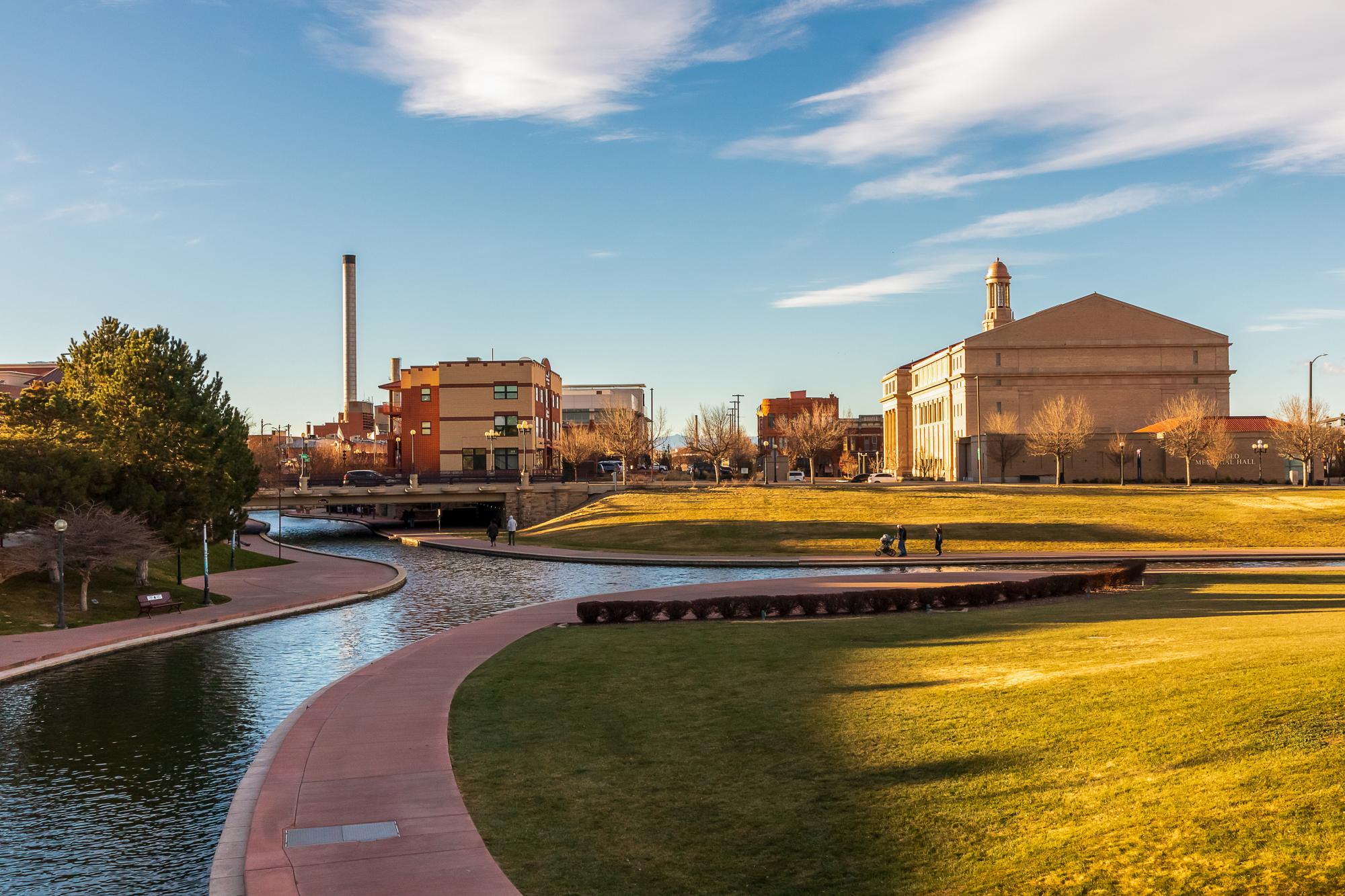 Sub out your hiking boots for your more fashion-forward shoes for a romantic walk along the Arkansas River in the heart of downtown Pueblo. The riverwalk is adorned with 60 pieces of beautiful art along the paths on both sides and leads you to plenty of restaurants and drink spots for a romantic evening.
---
Grouse Mountain Overlook Trail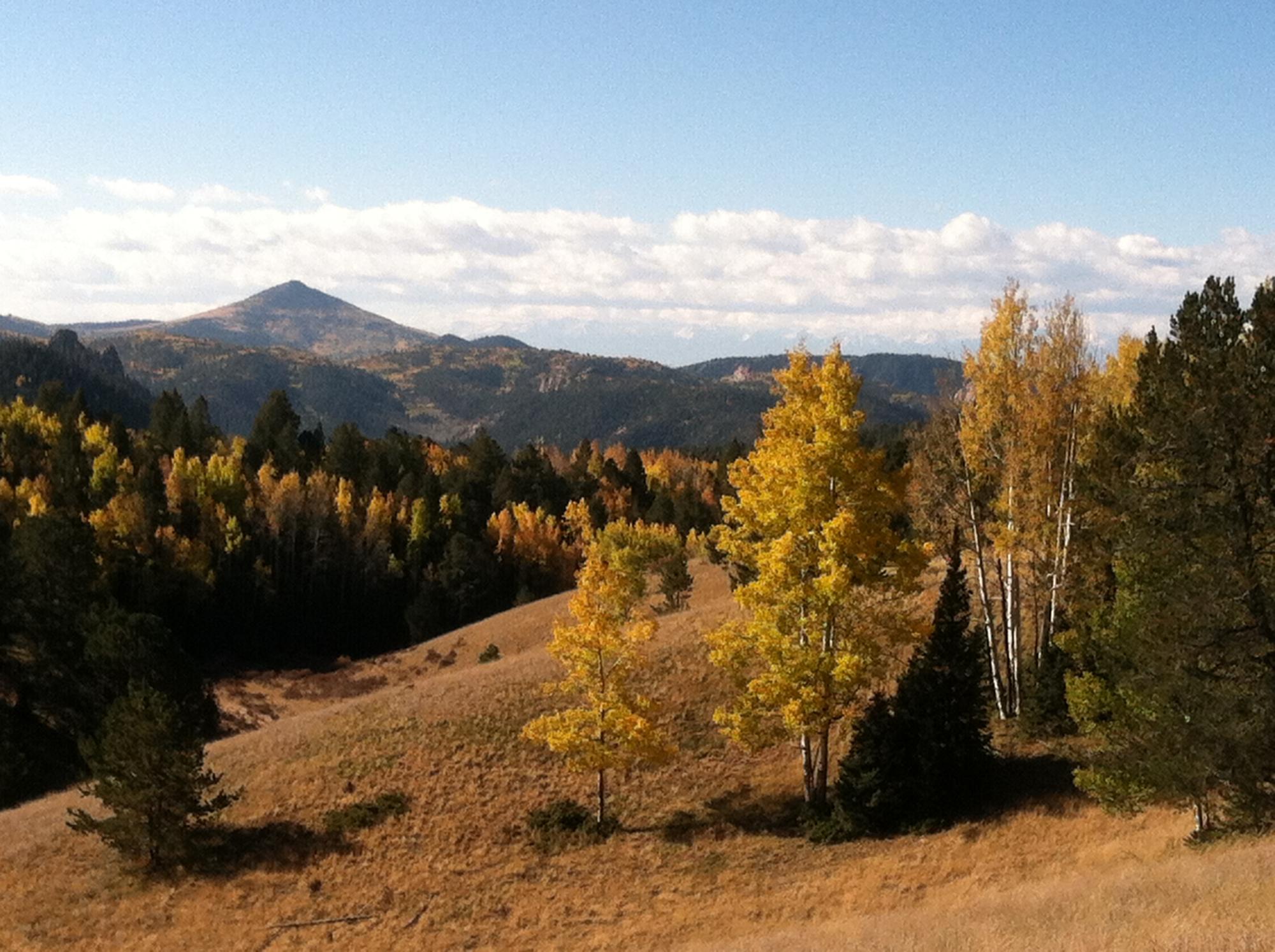 Purchase your state park pass and head over to this short 1-mile trail in Mueller State Park that boasts epic views of the western face of Pikes Peak and the Sangre de Cristo mountain range. Take a moment to breathe in the fresh mountain air and meander through the aspen stands along your hike to the vista.
---
Tunnel Drive Trail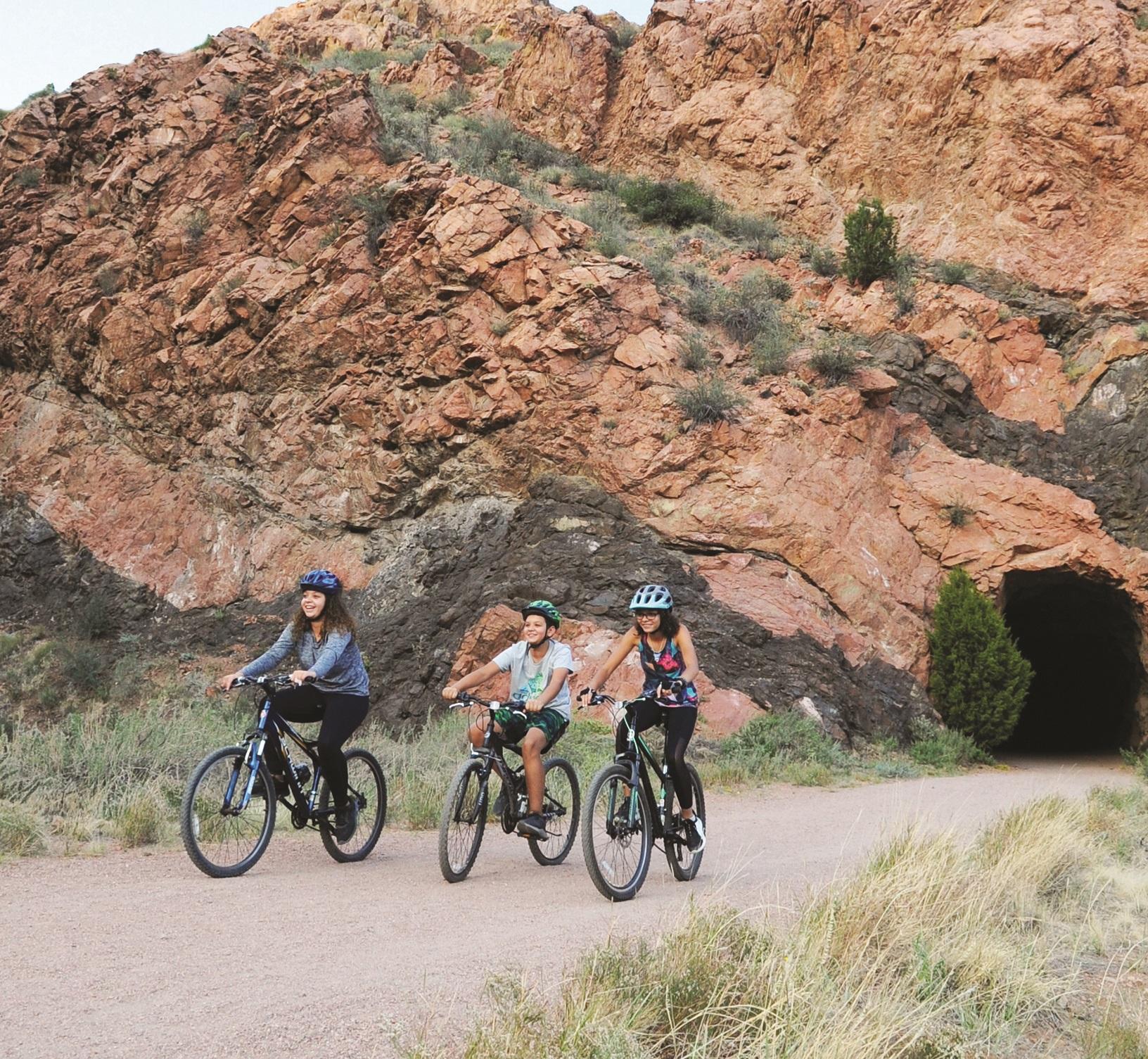 While heavily trafficked in the summer, you won't find nearly as many folks on this hike in the winter. Enjoy the babbling sounds of the Arkansas River on this 4-mile round trip stroll outside Canon City. Complete with its namesake's tunnels along the way, this is sure to be a sweet spot for you and your loved one.
---
Westcliffe's Bluff Park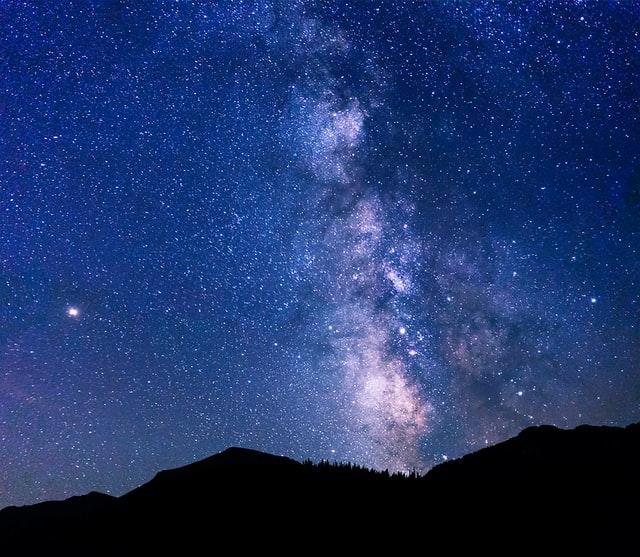 Grab your sweetie and head to this Wet Mountain Valley community for a romantic view of the stars at the Bluff Park. As the first Colorado town to be rated as an International Dark Sky Community, Westcliffe boasts absolutely stunning views of the world outside of ours. Keep an eye on the weather so you have clear skies the night you go. Bluff Park is just at the edge of town at the end of Main Street where you can take in the after-dark views before grabbing a nightcap with your partner. There's even an observatory for an extra good view of the starry skies.
---
Section 16 Loop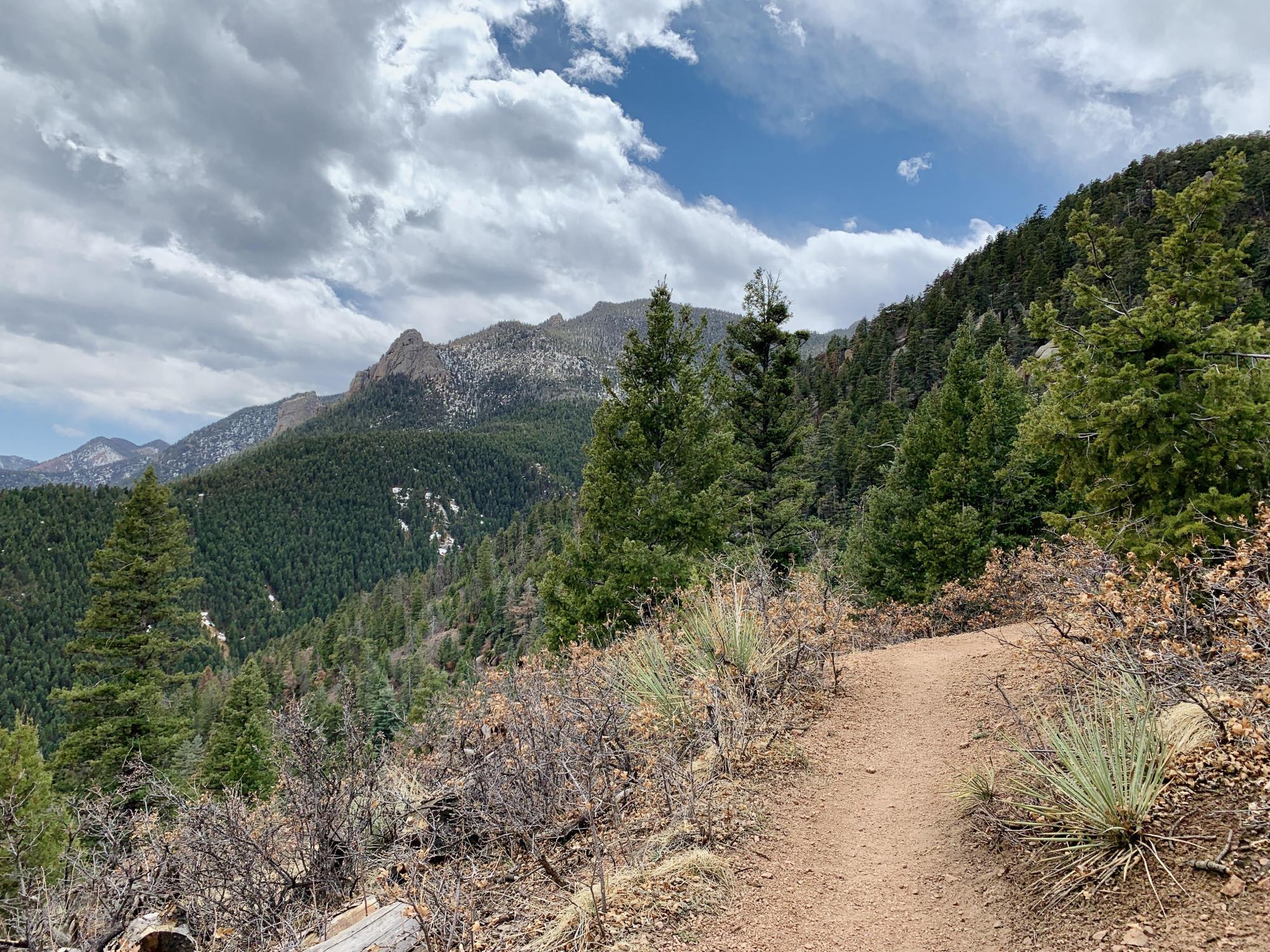 Do you feel adventurous and want a good workout? We suggest the 5.5-mile Section 16 Loop. Keep an eye on the weather, as you may want to bring traction control with you. We recommend starting at the trailhead on Lower Gold Camp Road and making your climb to enjoy the scenic vista of downtown Colorado Springs, Garden of the Gods, and Red Rock Canyon Open Space. With more than 1,200 feet of elevation gain, this one is sure to work up an appetite for a romantic dinner afterward.