Elin Ganschow Wins 2022 Stuart P. Dodge Lifetime Achievement Award
Palmer Land Conservancy is honored to announce that Elin Ganschow, owner of Sangres Best Grass-Finished Beef and Music Meadows Guest Ranch, is the recipient of the 2022 Stuart P. Dodge lifetime achievement award for her excellence in conservation, and for her courage, commitment, and passion for ranching, agriculture, and local food. Palmer will present the award during Palmer's Night on the Ranch benefit event on Thursday, September 8, 2022.
The Stuart P. Dodge Award recognizes an individual, community, or organization for their lifetime achievement and excellence in conservation. Stuart P. Dodge, Palmer's first executive director over four decades ago, provided exceptional service to conservation in Colorado and was a visionary and leader throughout the state.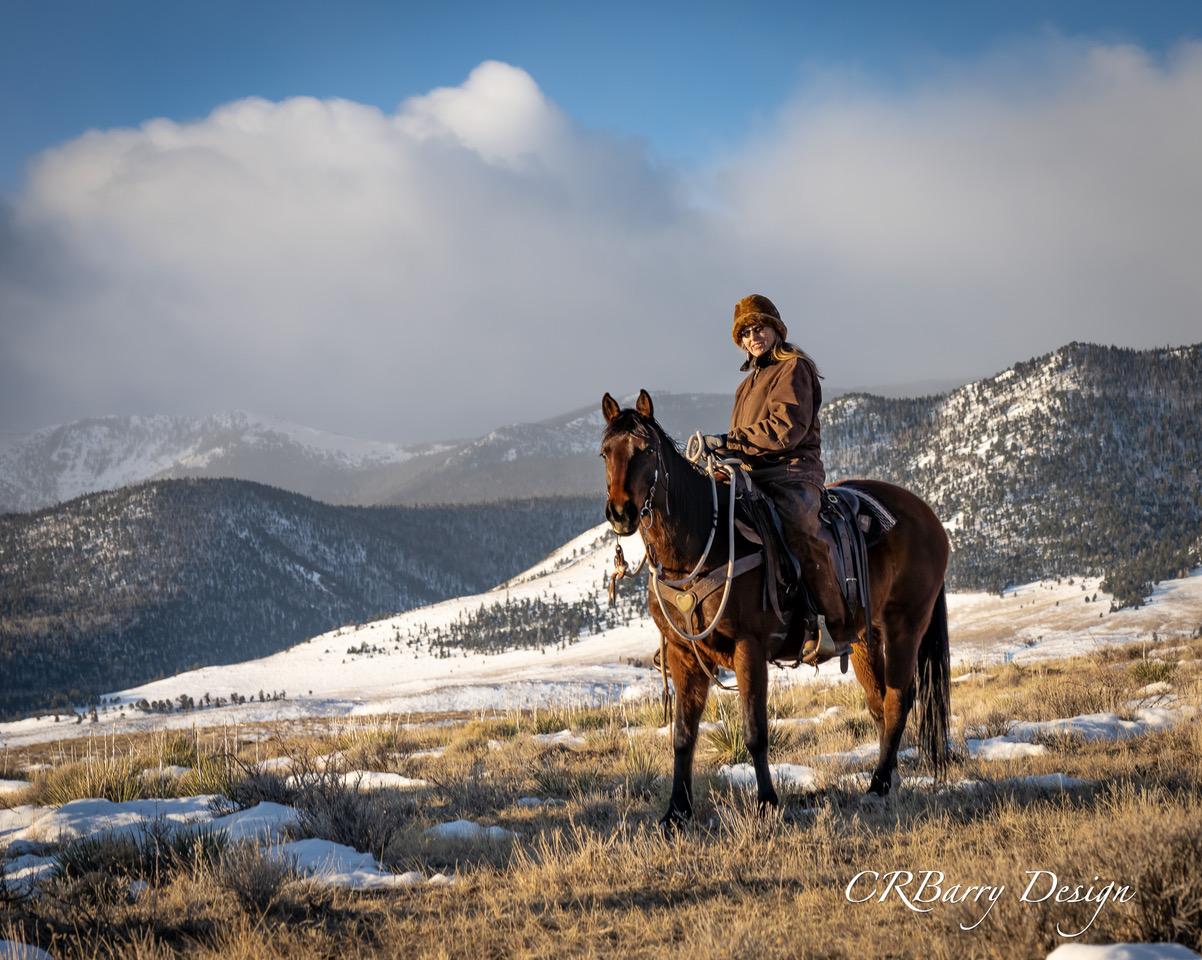 About Elin
Born and raised in the small eastern Colorado town of Arriba, Elin Ganschow is a 1960-model - and the fifth of six kids. She grew up on horseback playing and working on the ranch her parents built together in the 1940s. Drawing on her early passion for the land, Elin earned a B.S. in Animal Science from Colorado State University and continued ranching with her first husband and their four children. Today, she owns and manages Sangres Best Grass-Finished Beef at Music Meadows Ranch in Westcliffe—a 3,800-acre conserved ranch nestled at the base of the Sangre de Cristo Mountains originally founded by her parents in 1968 and still owned today by Elin and her sisters. Sangres Best combines traditional agricultural knowledge with the latest science to grow the best possible grass for their cattle. Elin also owns and manages Music Meadows Guest Ranch, which provides overnight stays and authentic ranch and horse experiences for its guests.