You need a moment to relax. Disconnect. Refocus. Appreciate the world around you. These moments of peace and rejuvenation may be easier to achieve than you think: just go for a walk. Chemically and medically, walking has proven benefits, including releasing endorphins - a neurochemical that boosts your mood. Anecdotally, thousands of walkers will tell you that their daily jaunts are what keep them happy and healthy. Even 20 minutes a day can make a noticeable difference in the short-term, and contribute to overall health in the long-term. 
Walking could also lead you to some pretty awe-inspiring places. Experiencing awe - or the sensation that you're connected to something greater than yourself - has been shown to have a positive effect on mental health. Whether you're walking through the rust-hued geographic wonders of Red Rocks Canyon Open Space or perusing the otherworldly canyons of Paint Mines Interpretive Park, awe is around every corner. 
Savor the Moment
Allowing yourself the time to notice the details around you and to become aware of them is increasingly important. When we walk in nature, we not only distance ourselves from the distractions of technology and screens, but we immerse ourselves in the tactile, quiet environment of nature. Our eyes are free to gaze over soaring vistas, our feet create an audible soundtrack to our walk. Even the very breath we take in smells different as it is punctuated by the scent of evergreens and blooming flowers. This 'savoring' promotes gratitude and awareness. 
Medical Health Benefits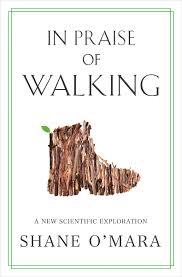 In addition to mental health benefits, walking offers a number of health benefits as well. If you're new to walking, start out slowly and give yourself some time to find a comfortable pace. Walking is a cardiovascular activity and will strengthen your heart. You'll also burn calories, boost your immune function, and you may notice an increase in energy. 
Want to learn more about the health benefits of walking and movement? Check out the book In Praise of Walking: A New Scientific Exploration by Shane O'Mara. The author expounds on the evolution, history, and benefits of walking - whether it's in your neighborhood, on a trail, to work, or on a lunch break. 
How to Get 'Out There'
Finding new places to walk and explore can be daunting, but the rewards are invaluable. Trails offer a more intimate experience with nature and the opportunity to experience some of our most iconic Colorado outdoor escapes. If you're unsure of where to go, trail apps can provide you important details, such as the location of trailheads, the difficulty level of a trail, elevation gain and loss, and the appropriate user groups. Two established and easy-to-use apps are COTrex and Trailforks. Download them on your phone and they'll even track you as you walk, allowing you to see how far you've gone and where you're headed. Be sure to also check out Palmer's Parks and Open Spaces Map to find a list of our 20 public parks and open spaces where you can enjoy a peaceful walk among the mountains or prairies of southern Colorado.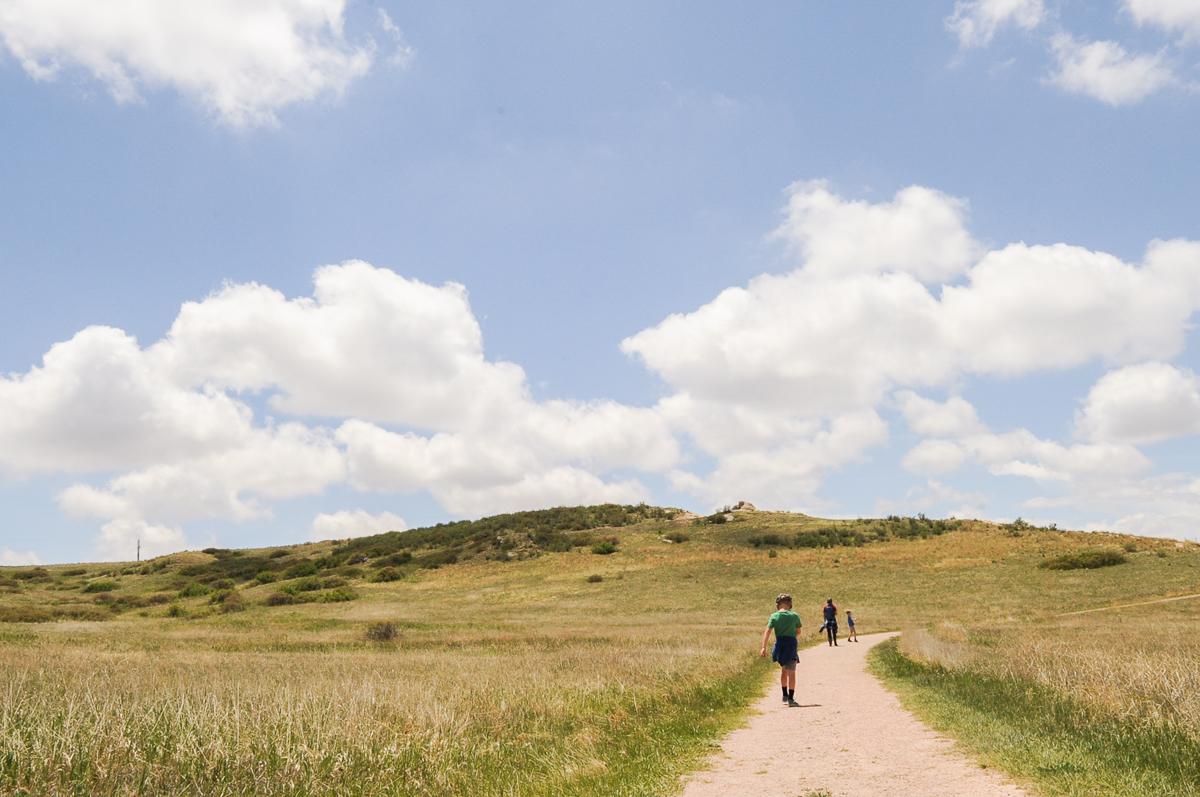 Be Smart, Be Safe
Be sure to always recreate responsibly by adhering to Leave No Trace principles. Note that dawn and dusk are times that many animals are out and about, and you should be extra careful during these time frames. Wear comfortable clothing and bring at least one extra layer, especially if you're headed into higher elevations. Hydrate before your walk and bring a water bottle if you'll be out for a longer walk or during warmer seasons. Always let someone know where you're headed, and adhere to all appropriate social distancing requirements. 
It is true, science has proven that we are healthier with nature. Now you can experience it for yourself. By enjoying fresh air, flora, and fauna, we are able to retain and acces the best versions of ourselves. We are healthier and happier with nature. Download your guide to 20 public parks and open spaces throughout southern Colorado protected for you, forever.
Public Parks and Open Spaces Map