Land for People
Find a Trail | Red Rock Canyon Open Space
With towering sandstone formations, 40 miles of trails for hiking, and biking, and nearly 80 technical climbing routes, Red Rock Canyon Open Space is an outdoor enthusiast's dream attracting locals and visitors alike. The 1,474-acre gem is connected to three other Palmer-protected open spaces – Section 16, Iron Mountain, and Red Mountain Open Space.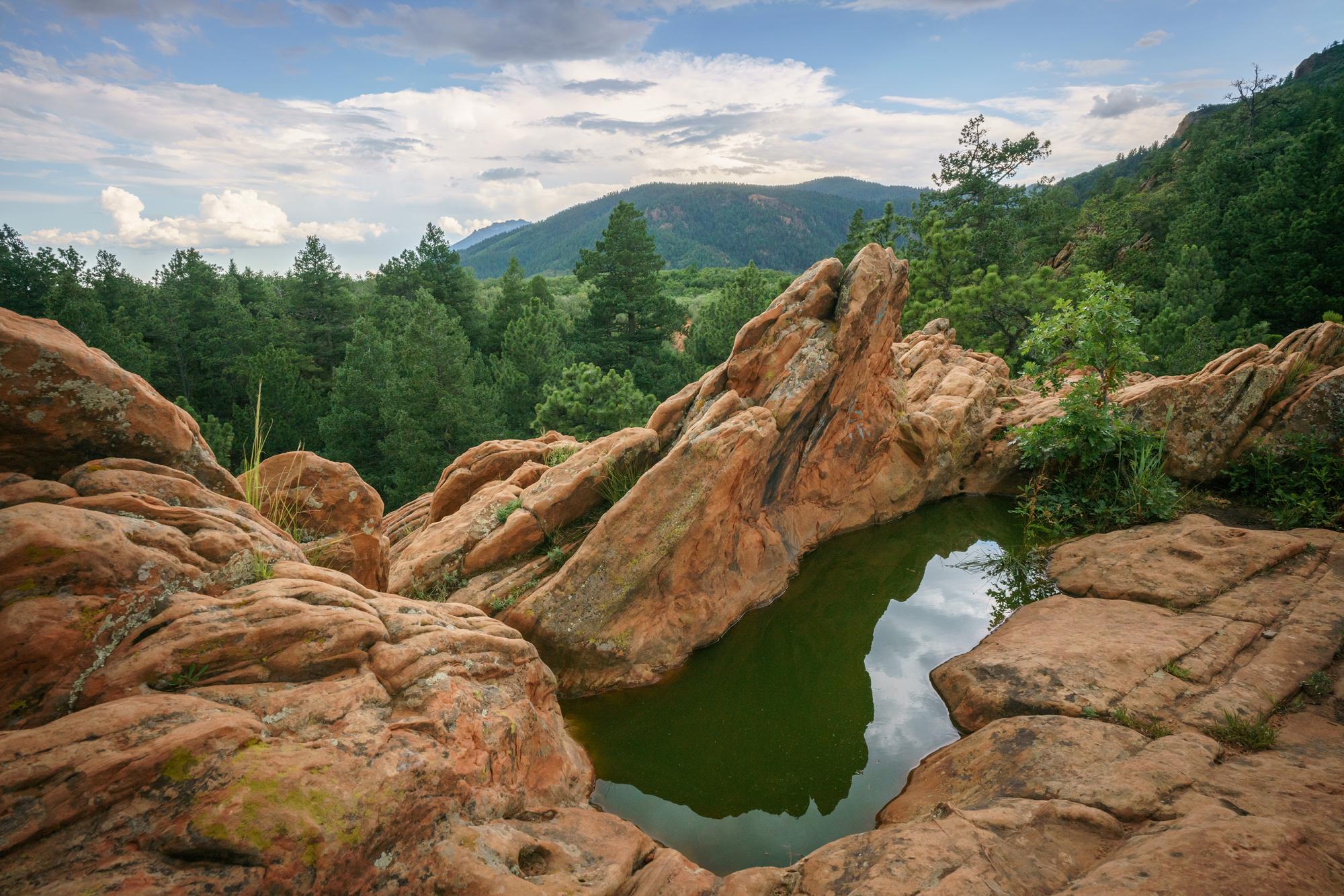 Trail Overview
If you haven't explored Red Rock Canyon Open Space, here is a brief overview of a few of our favorite trails in the park:
Contemplative Trail
Distance: 0.4 mile loop
Difficulty: Easy
This serene route through the canyon and sandstone formations is perfect for a leisurely stroll in nature, or if you're looking to get young kids on the trail.
---
Roundup Trail
Distance: 4.2 mile loop
Difficulty: Moderate
This 4.2-mile loop trail is one of the main trails at Red Rock Canyon Open Space and is ideal for hiking and mountain biking offering a scenic route through red rocks, rocky sections and moderate elevation changes.
---
Quarry Pass Trail
Distance: 1.1 mile point-to-point
Difficulty: Moderate
Technical features, a steep climb over an abandoned quarry, and the opportunity to climb a miner's staircase make the Quarry Pass Trail a great option when visiting Red Rock Canyon Open Space.
---
Intemann Trail
Distance: 5.3 mile point-to-point
Difficulty: Moderate/Difficult
Although not located within Red Rock Canyon Open Space itself, the nearby 5.2-mile Intemann Trail is a popular option for hikers and mountain bikers looking for a challenge. Access the trail from the Palmer/Section 16 trail and drop into the grasslands and rolling forests of the Intemann trail and connect with the Red Rock Canyon Open Space trail system.
All of these trails are part of a larger 40-mile trail system, giving you lots of options to choose from every time you visit.