Local Food, Local Support - A Special Resource Guide For You
March 26, 2020
Back to blog feed
As restrictions continue to tighten in response to the COVID-19 pandemic we are reminded that now more than ever, secure local food systems are imperative. Farm and ranchland protection, the work of Palmer Land Trust, is a critical piece of the food security puzzle.  
Under the Governor's new "Stay in Place" order, agricultural producers and food production continue. These are critical businesses and operations that ensure we have food. The farmers and ranchers of southern Colorado are working hard now preparing for the field season and getting seeds in the ground. From now through the fall, from seed to harvest, local farmers and ranchers are working seven days a week to provide you with nourishing and delicious food. We are fortunate to live here and have access to some of the best food grown in the country.
Despite the uncertainty in our lives right now, there can be joy too, in the rediscovery of what matters most: health, family, community, connection, local food, and you. Below is a list of some of our region's locally owned and operated agriculture operations that continue to sustain our communities - all day, every day. Some have shipping and delivery options now and others will open this summer when the harvest season gets underway. We encourage you to connect with your local farmer and rancher and build important relationships between your family and the producers who grow your local food. 
El Paso County
Ahavah Farms
Corner Post Meats *
Frost Livestock *
Ranch Foods Direct *
Vigil Farms
Pueblo County
Brazil Beef Pueblo County - (719) 250-7113
Crites Produce
DiTomaso Farms
DiSanti Farm
Mauro Farm *
Milberger Farm at Pepes
Musso Farms
Peppers and Petals
Pueblo Seed and Food Company * 
Rusler Produce
Custer and Fremont Counties
Badger Creek Ranch* 
Colon Orchards
Desert Canyon Farms 
New Roots Farm
Sangres Best Grass-Fed Beef *
Crowley / Otero County
Bauserman's Farm Market  
Hanagan Farms 
Knapp's Farm Market
Smith's Corner Market
Sackett Farm Market - (719) 254 6559
Hanagan Farm Market
Lusk Farm Market
Felipe Padilla Farm Market - (719) 462-5005
*Denotes shipping or delivery available. 
Please check each business' website or call for hours and availability of goods.
Find a searchable map of the Pueblo Chile Growers Association's producers here.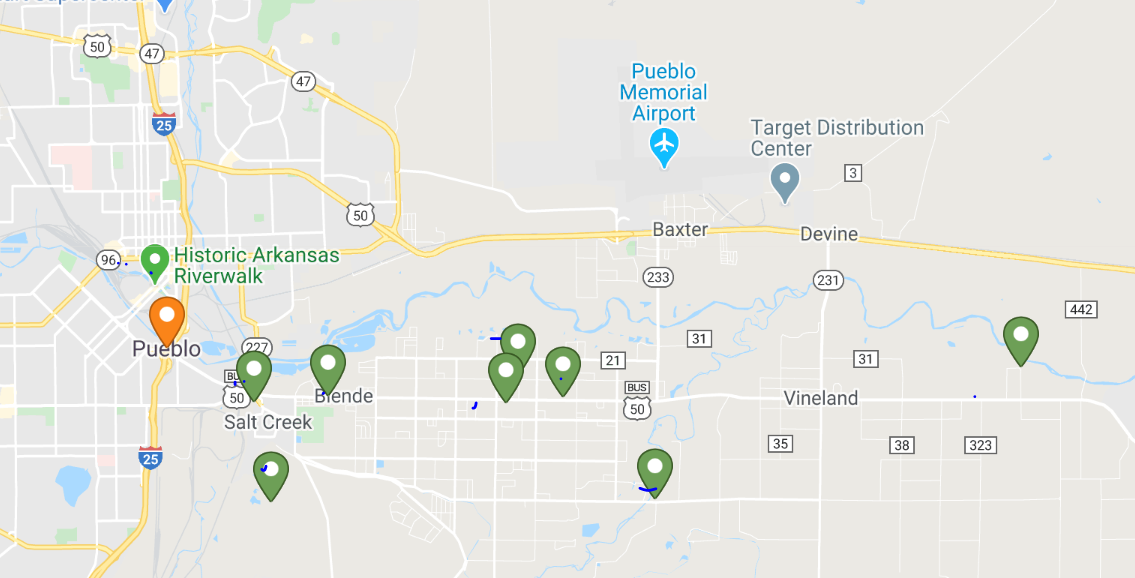 Support Your Local Growers Association