Land Conservation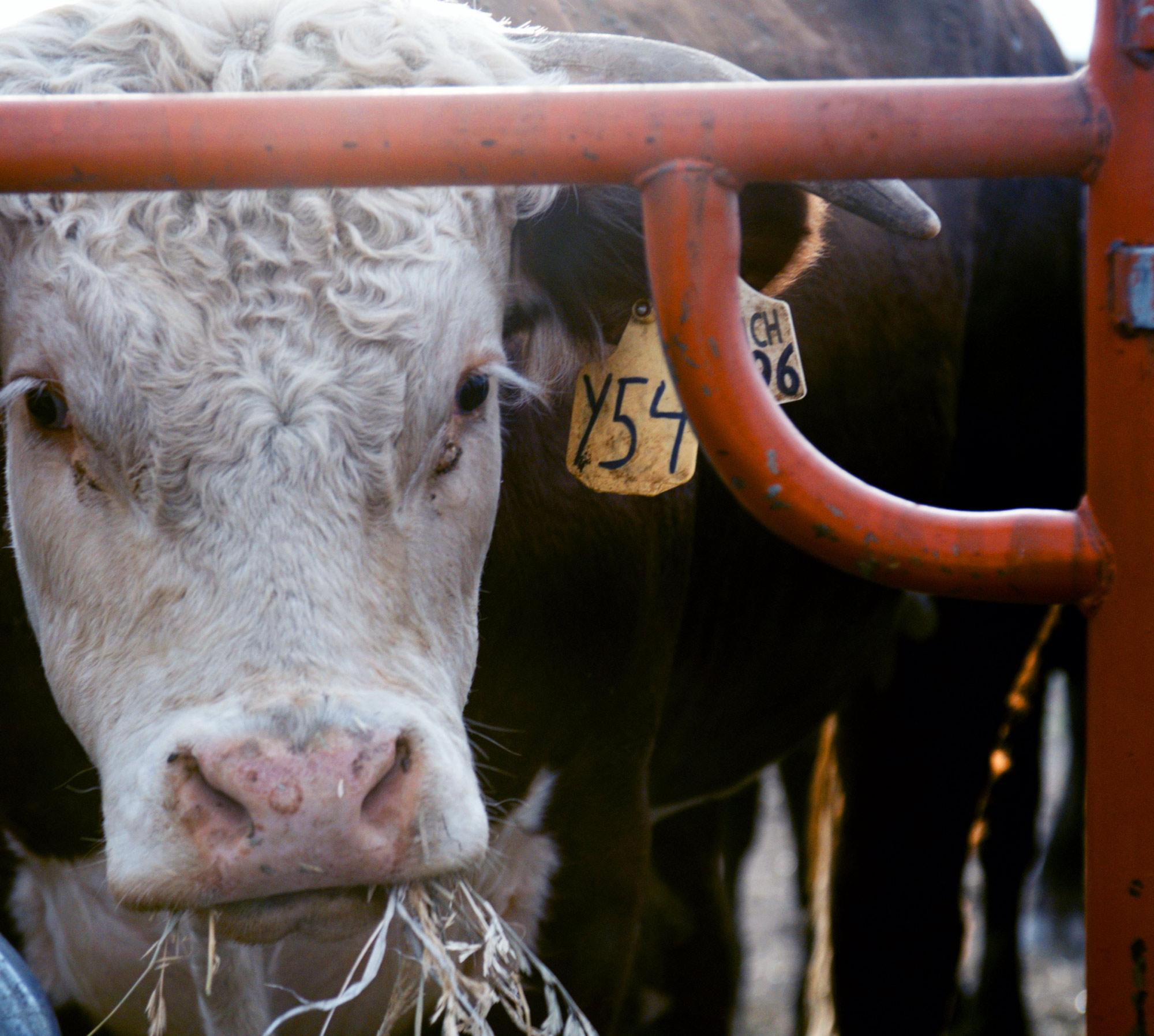 Conserving your land
We understand that choosing to conserve your land is one of the most important decisions you and your family can make about the future of your land. Conservation can protect your vision for your land, and your legacy — whether that vision is keeping a robust working farm or ranch in your family, or protecting open space or important wildlife habitat.
Hanagan Farms
CONSERVING A
MULTI-GENERATIONAL FARM
Over 115 years of hard work and history make the Hanagan Farm, a Colorado Centennial Farm located southeast of Rocky Ford in Otero County, a southern Colorado treasure. The Hanagan family farms over 1,000 acres of irrigated farmland, growing a variety of vegetables for retail and wholesale distribution.
Many urban residents may know the Hanagans from their presence at the Old Colorado City farmers market in Colorado Springs, or directly through their community supported agriculture (CSA) membership.
In 2019, the Hanagan family approached Palmer Land Conservancy to assist them with the purchase of 260 acres of prime farmland and its associated senior water rights that the family had owned decades ago. Their vision was to ensure its permanent conservation so it would remain in agriculture production forever.
The Hanagan family and farmers like them are the backbone of our local food supply. We at Palmer are privileged to work with them, and are proud to have their trust and partnership.
Frequently asked questions
What is a conservation easement?

A conservation easement is a voluntary, legal agreement between a landowner and a qualified land trust that protects land in perpetuity. Specifically, a conservation easement places permanent restrictions on the use or development of the land in order to protect specific conservation values that are unique to that particular property.

The conservation easement is recorded in the county records and binds all current and future owners of the land. A conservation easement does not transfer ownership of the land; it only describes a landowner's commitments to protect the existing character of the property. As a qualified land trust, Palmer Land Conservancy holds the conservation easement, but does not own the property or get involved in day-to-day management.
What is a land trust or land conservancy?

A land trust, or a land conservancy, is a private, nonprofit organization with a mission to help landowners protect their land. A land trust is a non-governmental organization that can work with landowners and communities to protect agricultural, recreation, cultural, historic, and/or scenic values. Protecting private lands benefits both the current and future landowners and the community as a whole. To see a list of the 1,700+ land trusts in the country visit the Land Trust Alliance.
What are the conservation values of my property?

In general, the conservation values of a property are what a conservation easement protects. Once you place an easement on your land, the land trust is responsible for ensuring protection of the conservation values of the land. The land trust accomplishes this by completing an annual monitoring visit and by communicating with the landowner throughout the year on different activities that may occur on the land.

The Internal Revenue Code Section 170(h) requires that conservation easement donations meet one or more of the following conservation purposes in order to qualify as a charitable contribution:

Preservation of land for outdoor recreation by, or the education of, the general public
Protection of relatively natural habitat or ecosystem
Preservation of open space for public scenic enjoyment or in following clearly delineated federal, state, or local governmental policies. Open space may include farms, ranches, pasturelands, and forests
Preservation of an historically important land area or a certified historic structure
What are the benefits of conserving my land?

Conservation easements enable landowners to protect the lands they love. They are the number one tool available for protecting privately owned lands. The number one reason a landowner places a conservation easement on their property is to see the land protected forever. While the landowner may value and responsibly manage the land, the future of Colorado includes increased residential and commercial development. By placing a conservation easement on the land, the landowner ensures that the conservation values of the land will be protected in perpetuity, no matter who owns the land.

Another potential benefit are the tax incentives. If donated, a conservation easement is considered a tax-deductible charitable gift by the IRS. Though every case is different, placing a conservation easement on your land may lead to some or all of the following: federal income tax deduction, estate tax reduction, and the Colorado Conservation Tax Credit (which can be sold).
What types of tax incentives can I expect for conserving my land?

Federal Tax Deduction

A conservation easement that protects one or more of the Internal Revenue Code's conservation purposes is considered a tax-deductible charitable gift. This allows for federal tax deductions and a potential reduction in property taxes and estate taxes.

If it meets the federal requirements, a conservation easement can lower your federal income tax because you can claim the value of the easement as a tax-deductible charitable donation. By removing the land's development potential, the easement typically lowers the property's market value, which in turn lowers potential estate taxes. Beyond the appraised value of the land, the IRS allows the taxable value of property with a conservation easement to be reduced up to 40% more for estate tax purposes. It can also help you pass the land on to the next generation. A conservation easement helps you plan for the future of the land, and it can significantly lower your estate taxes. The actual amount of money saved in income taxes is determined by many factors including the value of the donated easement and your adjusted gross income. Palmer Land Conservancy strongly recommends consulting a financial advisor to help determine the potential monetary benefits of placing a conservation easement on your land.

Not every easement will qualify for the tax incentives. In order to qualify for the tax incentives the conservation easement must be:

Perpetual: if the land is sold or given to someone else, the easement will follow the deed of title in perpetuity.
Donated to a qualified organization, such as Palmer Land Conservancy.
Donated for specific conservation purposes, as set out in the Internal Revenue Code Section 170(h)

Colorado State Tax Credit

In Colorado, we have a generous state tax credit (Colorado Conservation Tax Credit) that is one of the few transferable conservation tax credits in the country. This credit allows landowners to sell their tax credits to a third party for cash. In 2021, the enhanced state tax credit was increased to include up to 90% of the donated value of the conservation easement for landowners interested in voluntarily conserving their land.
Do I have to allow public access if I place a conservation easement on my land?

Under no circumstances does a conservation easement on private land require public access. Though a qualified conservation easement must have "public benefit," this does not necessarily mean that the public is allowed to access your property. It is the landowner's decision as to whether or not to allow public access.

During a bargain sale transaction, certain funders may be more willing to fund the purchase of an easement on a property if it includes public access. However, for a donated easement, public access is always up to the landowner.

Access is not required for easements that protect wildlife or plant habitats or for easements that protect open space or agricultural land. However, an easement that is protected for outdoor recreation or educational purposes must allow public access.
How much control will the land trust have over my land if I place a conservation easement on it?

Palmer Land Conservancy believes that conservation easements are one of the best ways to preserve private lands because landowners have the most experience with and knowledge of the land. The landowner remains in control of the land. As the landowner, you continue to manage the land on a day-to-day basis, making all decisions regarding operations. The easement holder (e.g. Palmer Land Conservancy) is responsible for ensuring that the restrictions described in the easement are followed. To do this, the land trust monitors the property regularly, typically once per year. The land trust will work with you and all subsequent owners to ensure the activities that occur on the land are consistent with the easement terms.
What if I want to sell my land in the future?

A property with a conservation easement can be bought, sold, and inherited. However, the conservation easement is tied to the land and binds all present and subsequent owners to its terms and restrictions. Because the land has these restrictions, the fair market value may be less than it would be without the restrictions, but the conservation easement should not prevent you from selling your land.
How long will placing a conservation easement on my land take?

The timeline of a conservation easement is highly variable. A typical, relatively straightforward easement can take anywhere from 6-8 months to complete. A more complicated easement (with multiple ownership interests, heavily negotiated terms, or outside funding) may take more than a year to fully complete.
Why should I work with Palmer Land Conservancy to complete this transaction?

The relationship between landowner and easement holder is an important one. It is critical that you ensure you are working with a land trust that has the same long-term goals as you, has the same vision for protection of your land, and is in a strong financial position to monitor and enforce your easement in perpetuity. Palmer Land Conservancy works in partnership with landowners to ensure the permanent preservation of their land. We strive to balance the needs of landowners with the perpetual responsibility of holding the conservation easement. Our board and staff are committed to ensuring we have the financial resources to uphold our commitment to your property and that we have a capable and skilled staff to work in partnership with you to achieve our mutual goals.