General William Jackson Palmer & the Founding of Colorado Springs
April 1, 2021
Back to blog feed
General William Jackson Palmer and the Founding of Colorado Springs
William Jackson Palmer, the founder of Colorado Springs and namesake of Palmer Land Conservancy, played a significant role in the history of the land in southern Colorado.

Born in Delaware in 1836 and raised near Philadelphia, Palmer was a Quaker and a passionate abolitionist. He consistently risked his popularity, comfort, and safety to fight to end slavery. Before the Civil War, he organized a series of anti-slavery lectures in Philadelphia that incited violent riots by pro-slavery mobs. When the Civil War began, although Quakers are pacifists and oppose war, Palmer broke with tradition to sign up to fight, arguing that "slavery is a greater evil than war." Palmer served with great distinction in the Civil War, rising from relative anonymity to the rank of general by the end of the war, earning a Medal of Honor and praise from his superiors along the way.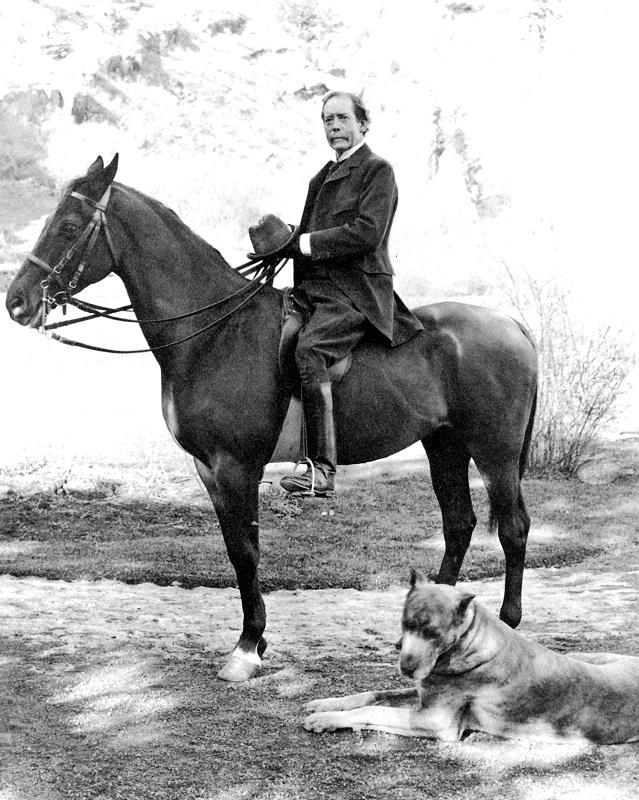 After the Civil War, it was Palmer's work on the railroads, a lifelong fascination, that brought him to Colorado. In July of 1871, he and his business partner Dr. William Abraham Bell founded the City of Colorado Springs. Palmer founded many notable institutions in the area, from the City of Manitou Springs, to the Colorado Springs Gazette, to Colorado College. True to form, he remained a lifelong advocate for equality.
In addition to Colorado College, he was also a major benefactor of Hampton College in Virginia, an important historically Black educational institution. He also worked to protect the 15th amendment and ensure the segregation happening in other cities across the U.S. was not part of the planning or practice of Colorado Springs.

While he benefited from the ability to acquire land in the West, he was a staunch defender of Indigenous people. One contemporary account describes him inciting a heated argument on a train when another traveler made a remark in support of the Sand Creek Massacre. At the City's 40th anniversary, Palmer invited members of the Ute tribe to revisit the Garden of the Gods area to celebrate Shan Kive, where they performed sacred dances.

At Palmer Land Conservancy, we are grateful for General Palmer's foresight and generosity in donating and protecting land. After all, it was his love of the land that kept him in Colorado.

Palmer was devoted to philanthropy and donated at least half of his wealth during his lifetime, possibly more as he often gave anonymously. Many of his gifts were properties, and his letters show a zeal for protecting native trees and flora. He donated the land for the first park in Colorado Springs and many more thereafter, making him a fitting namesake for Palmer Land Conservancy.