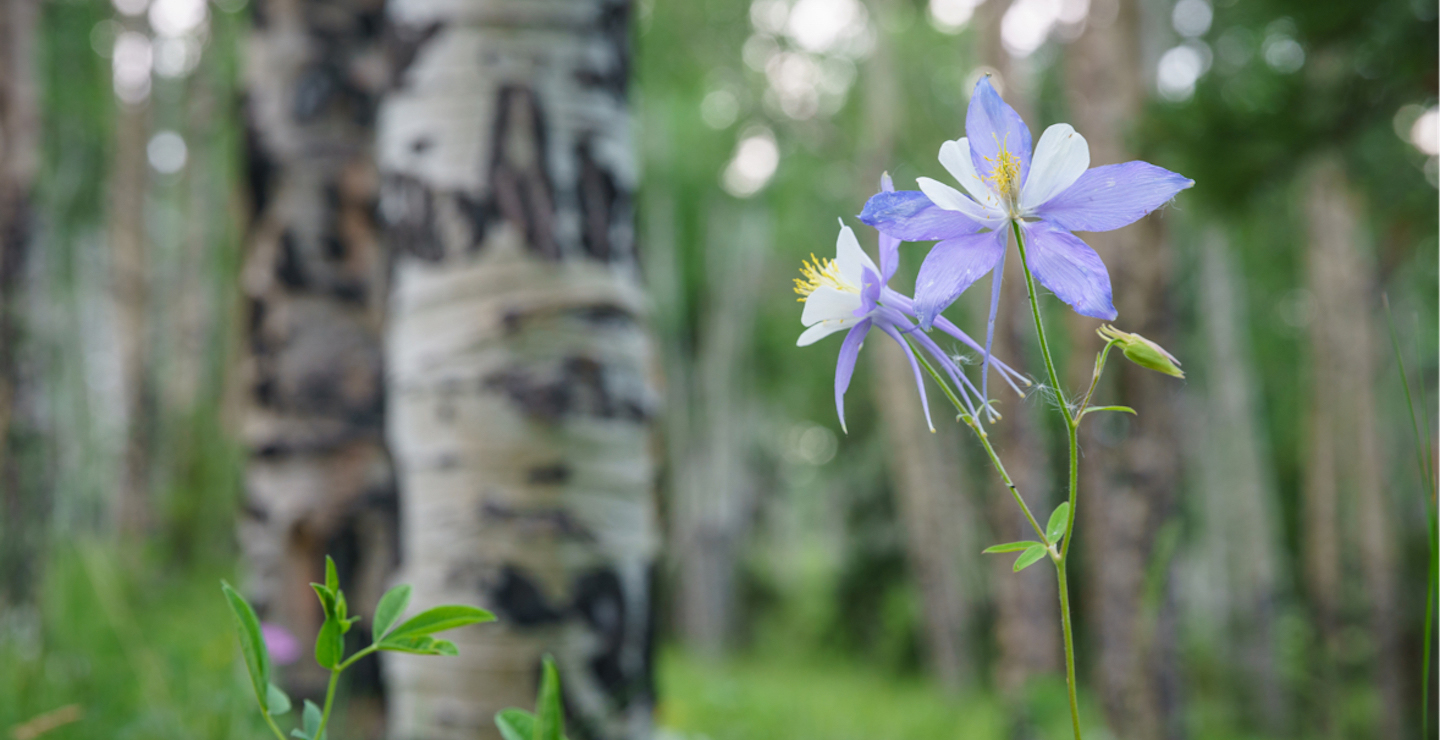 2016 Southern Colorado Conservation Awards
Colorado faces some of the greatest conservation challenges in the nation. And it responds with some of the greatest conservation successes—championed by people for whom protecting important places, leading by example, teaching our children about the natural world, and setting new benchmarks for a sustainable future are a part of their daily lives. Palmer Land Trust will honor three of these champions at the seventh annual Southern Colorado Conservation Awards (SCCA) in Colorado Springs on September 28, 2016.
The event is at Cheyenne Mountain Resort in Colorado Springs, beginning at 5 p.m. with a cash bar cocktail hour. A locally and seasonally derived farm-to-table dinner will follow at 6 p.m. prior to the awards ceremony. The cost is $100 per person, with a recently-created Young Professionals (working professionals 35 years of age or younger - limited quantity) price of $40.
September 28, 2016
5PM-9PM
3225 Broadmoor Valley Road
Colorado Springs
The 2016 SCCA will honor the significant achievements of individuals and organizations that, through their conservation efforts, advance the wellbeing of southern Colorado's communities, people, ecologies, and economies. The event focuses on conservation achievements in the broadest sense—knowing that successful conservation involves more than just resource protection; it involves a wide variety of champions across political, educational, business, research, and land management spectrums.
The Awards
Stuart P. Dodge Award
Honors a lifetime achievement in conservation.
Corwin Brown
Springfield, Colorado
Corwin has been a nearly lifelong resident of Southeastern Colorado, working as a landowner, rancher, ranch broker, and land appraiser and serving the Colorado Cattlemen's Association in a variety of official and unofficial leadership roles. He was also involved in the creation of the Colorado Cattlemen's Agricultural Land Trust and as a Board member of the Pinon Canyon Expansion Opposition Coalition.
Environmental Stewardship Award
Recognizes an individual or organization(s) that has positively impacted the land and the way members of our communities understand and respect their relationship to it, whether through recent efforts contributing to significant land protection, exceptional land management practices, educational programs, through strong grassroots efforts, or by way of example.
Galileo Gardens Project
Colorado Springs, Colorado
At Galileo School of Math and Science, hundreds of middle school youth, their teachers, school garden staff, and volunteers are converting 24,600 square feet of crusty, sterile, tennis court land into a dynamic, integrated organic ecosystem where urban agriculture, permaculture, and environmental education thrive. Students with little chance of exposure to environmental stewardship, conservation, or organic food because of the economic and social challenges that define their lives are making dramatic and long-lasting shifts in their relationship to the land, themselves, and their community.
Innovation in Conservation Award
Pays tribute to an individual, group, project, or program that has advanced the cause of conservation by developing new conservation models, creating new conservation funding mechanisms, or implementing unique conservation partnerships that protect our natural heritage.
Rocky Ford Grower's Association and Hirakata Farms
Rocky Ford, Colorado
The Rocky Ford Grower's Association was formed to strengthen and protect the reputation of the world famous Rocky Ford melons following the food safety crises that befell the industry in 2011. In one of the most troubling and uncertain times in the community's history, Hirakata Farms, led by cousins Michael and Glenn Hirakata, was a source of hope and stability. Today the cousins have guided the association in adopting innovative conservation, growing, and processing methods for the melons and have invested in a state-of-the-art processing facility for the melons. The association has created a bright opportunity for the next generation of families in the Arkansas River Valley.
Friends of Southern Colorado Honorary Recognition
Louis Bacon
Palmer also paid tribute to Louis Bacon with the Friends of Southern Colorado Honorary Recognition in acknowledgement of the significant contributions he has made to conservation in southern Colorado. His support is highlighted by the authorization of conservation easement donations on approximately 167,000 acres on Trinchera Ranch in the Sangre de Cristo Mountains, the largest such donation received by the U.S. Fish and Wildlife Service. Combined with additional donations on Tercio and Red River Ranches, these donations help form a landscape-scale conservation effort of 800,000 acres of protected lands stretching from Great Sand Dunes National Park to northern New Mexico.
Blue Ribbon Panel
Award winners were nominated by the community at large and selected by an independent Blue Ribbon Panel. The 2016 panel includes:
Pueblo County District Attorney, Jeff Chostner
Bee Vradenburg Foundation President, Phillip Kendall
Third Sector Group Principal, Kimberley Sherwood
retired Rocky Mountain PBS Station Manager, Wynona Sullivan
El Pomar President and Chief Investment Officer, Thayer Tutt
retired attorney and former Palmer Trustee, Bruce Warren
---
SCCA is a land conservation community recognition event. Community sponsorships help us cover the costs of producing this event. By making this a not-for-profit endeavor, we more effectively honor our winners and the many organizations and supporters that stand behind them. This, in turn, builds strength in the conservation community as a whole and greater political will for protecting the resources in Colorado that are important to all of us. We serve more than just a select group of conservation insiders, and, as our increasing attendance demonstrates, bring a greater understanding of conservation's importance to a diverse audience.